2019 Sale Horses
HA TSAINT 5 yr old 15h black bay gelding. Both Tsaint and Roman Holiday are by HA TUSCAN SUN, and I am very impressed! Both of these geldings are super easy to train, CALM, and love to be goo-gooed over! Tsaint has done two 25s and a 50 Thanksgiving. He doesn't spook at anything and loves to go (plus he's easy to get on!). He reminds me so much of Fa Al Badi+/, who I rode for 3500 miles. Tsaint will bond to you and be your best friend. He won't be yours; you will be his! I love to take this guy everywhere. He much prefers being with you than other horses. His match is someone who is serious about endurance but wants a super fun personality! He is also very sure footed. Breeders Sweepstakes. $7500. video: https://www.youtube.com/watch?v=-qrWq91vQyg UPDATE: Tsaint won Rookie horse of the year in the OCER endurance club! Too late! Tsaint has now found his perfect match with Pam Meadows of TN! Pam says you are welcome to email her about firedance farms horses! psmeadows59@gmail.com
PHOEBEE Beautiful 2 year old filly by Poseidon Bay and out of Paandorra, our best straight Russian mare. She is a fourth generation Firedance Farms Endurance horse. Phoebee looks like her brother Proteeus. She will be tall and has a great mind. She loves people and is super gentle. I have done a lot of ground work on her and have gotten on and ridden her a bit in the round corral. I would not normally get on a 2 yr old, but she is already 15h and a big filly! $3500. Video: https://www.youtube.com/watch?v=vlukCPTBP8w too late! Phoebee is now owned by Shannon Pietig of MN. You are welcome to contact Shannon regarding Firedance Farms horses! srpietig1@gmail.com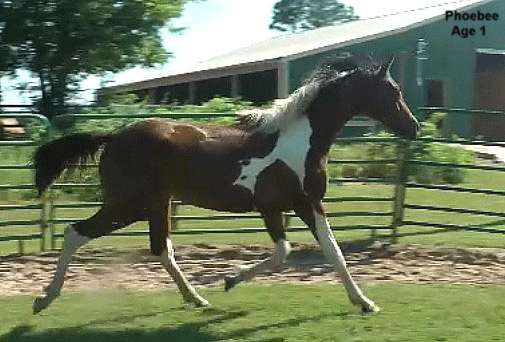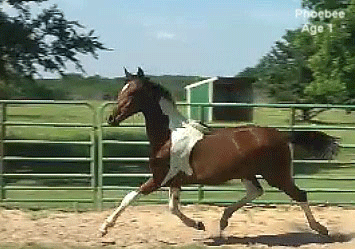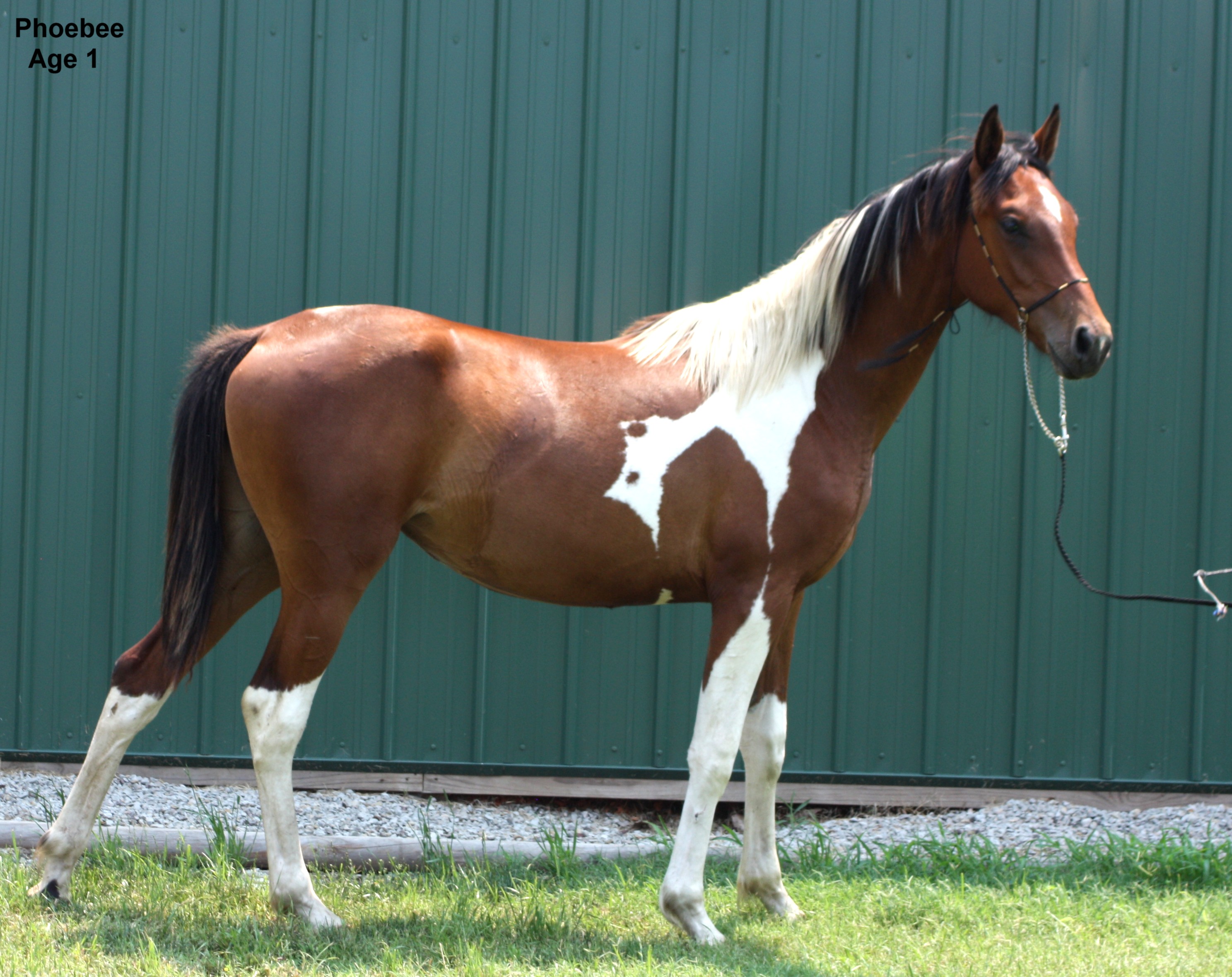 Introducing PERSEPHONNE, Phoebee's yearling full sister! She is more upright and 'hooky' than any of the others! $2500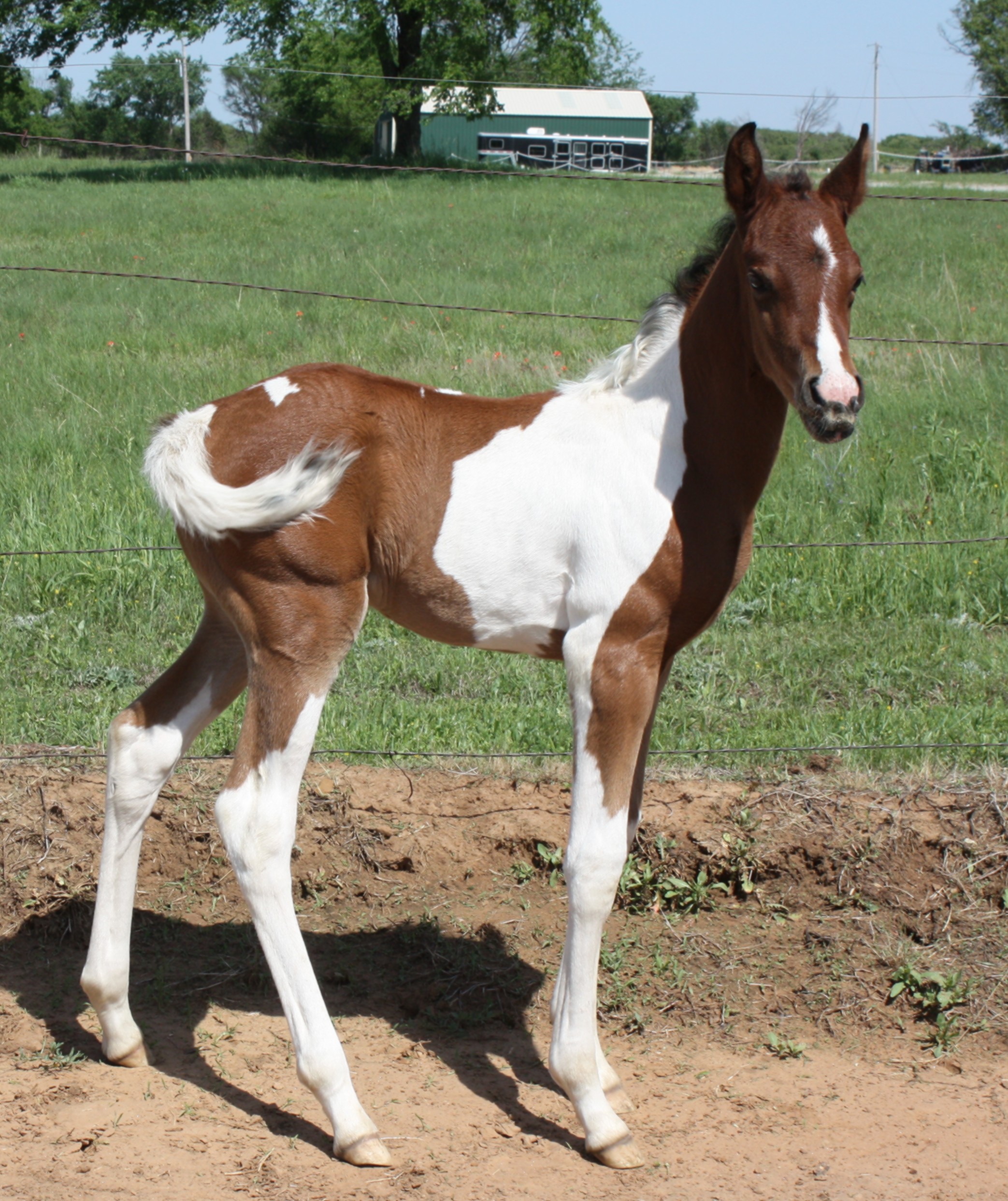 New photos coming soon! She is a big yearling!
Recently sold: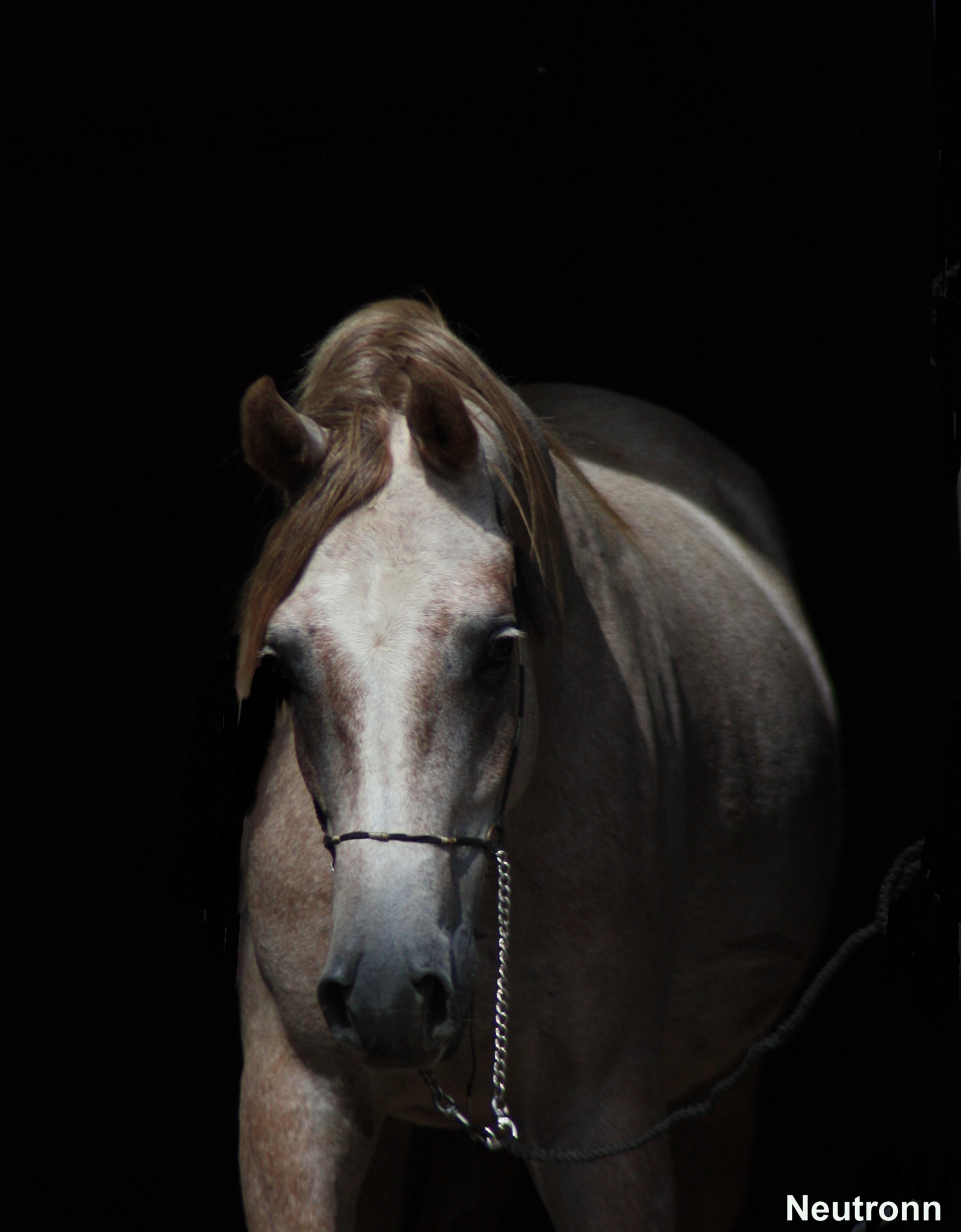 Neutronn: Ok, it is really hard to put Neutronn on here. He is the last of The One Iment's foals. In the fall of 2015, all three of her colts got BC in three parts of the country in the same month, including Biltmore! He is straight Russian, and a half brother to Naalo, our herd sire. I really love this horse; he is the sweetest horse ever and so willing to please! He will be a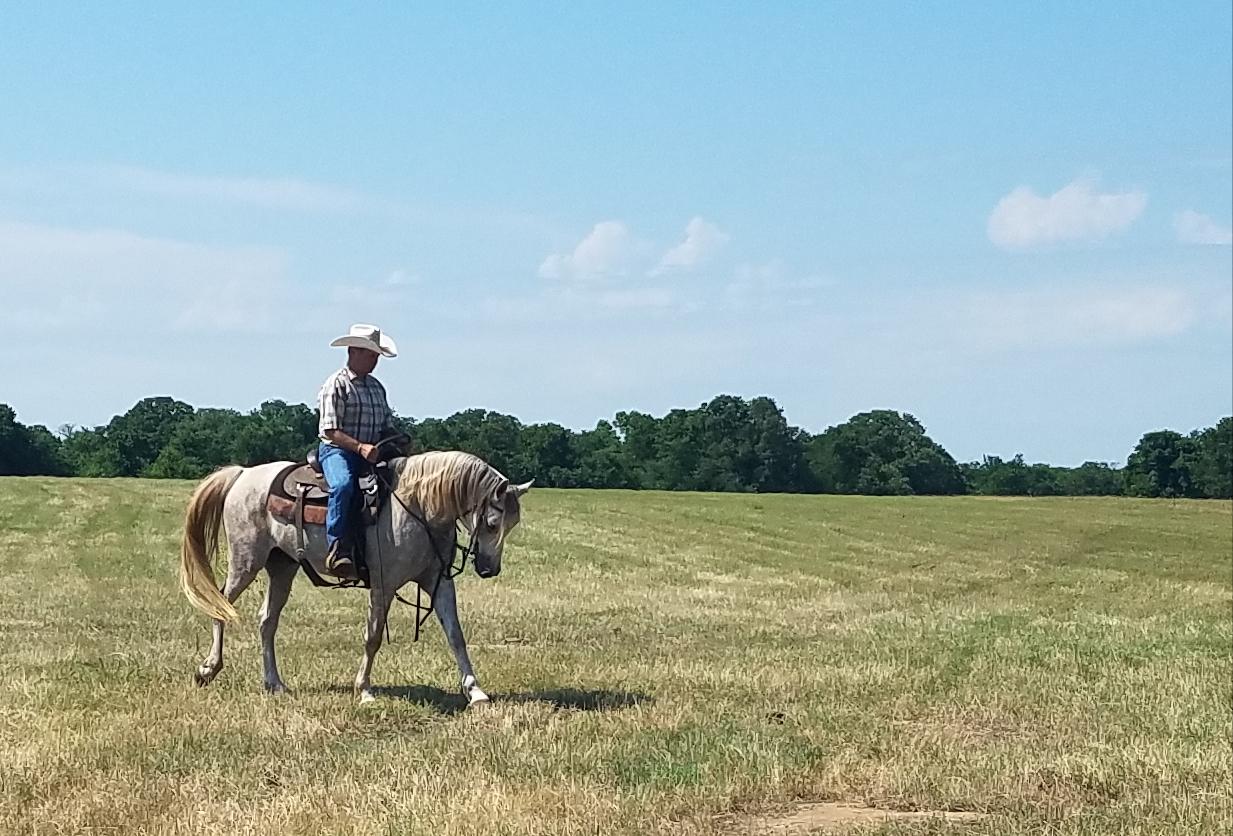 SUPERIOR endurance horse, and I currently have 7 doing endurance, so I cannot give him the career he deserves. Therefore, I will only sell him to someone who is serious about campaigning him to decade team and doing many miles, both multidays and 100s. If you know anything about the Russian Arabian, you know they are outstanding endurance horses, but it is rare to find a straight Russian with such a good mind. They have incredible recoveries and always get tens in gait because of that Russian trot. I wanted Neutronn to have some more really good training, so he is currently in training with Eddie Ralston in working cow. Eddie told me yesterday "the horse is going to make you an outstanding horse. I really really like him!" (Eddie is not loose with compliments). Neutronn will come home next week to do a limited distance ride. $8500. videos and more photos coming when I get him home! Oh, he's coming 5 and 15h+. Bruce (HW) just did a 25 on Neutronn last weekend and got Best Condition!
New photos from 6-25 below. NEW VIDEO: https://www.youtube.com/watch?v=TFowD09h2NM
Robin Hinrichs and Neutronn have found each other! I look forward to watching their great career ahead! Feel free to contact Robin regarding Firedance Farms horses and buying sight unseen! robinhinrichs@gmail.com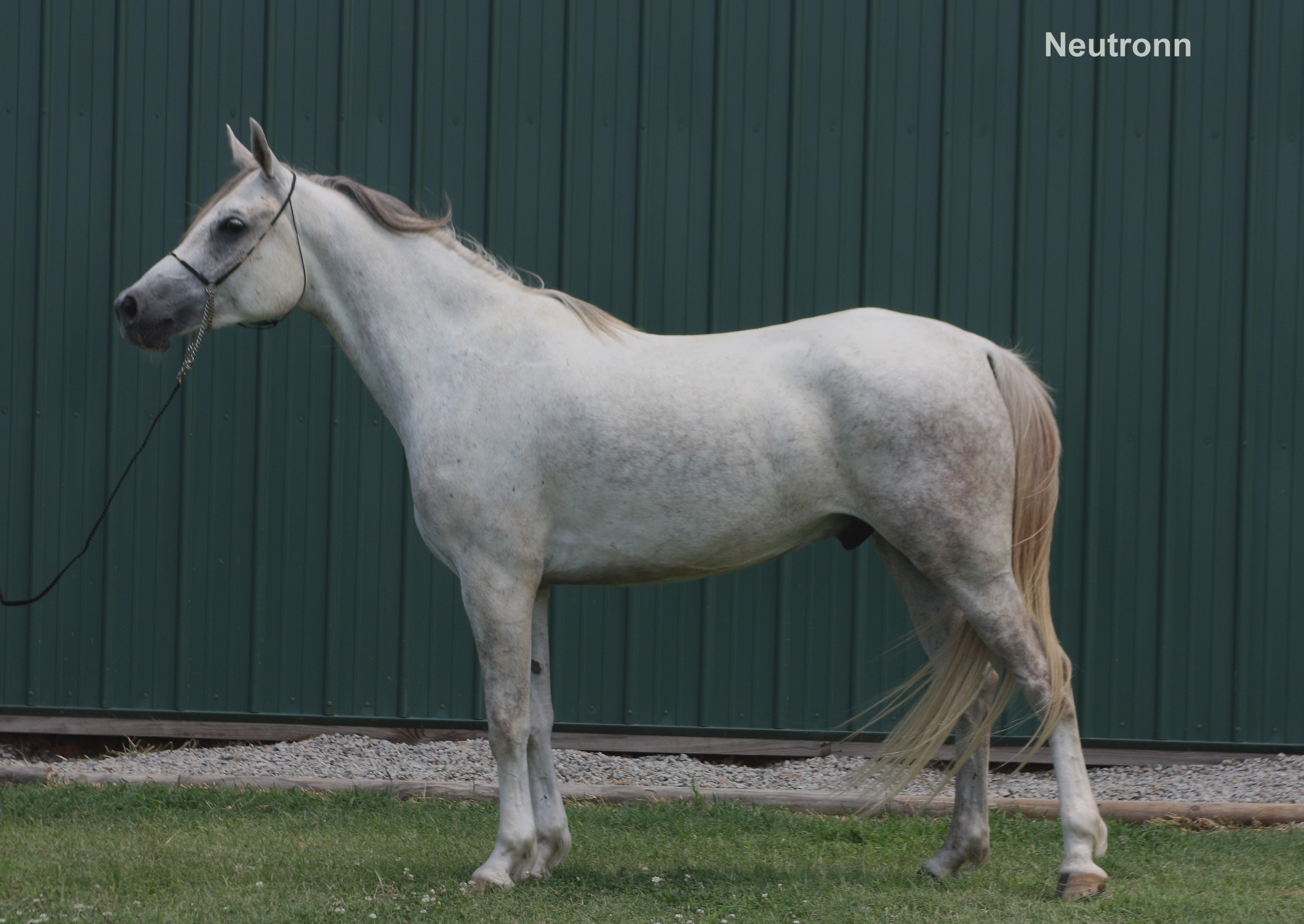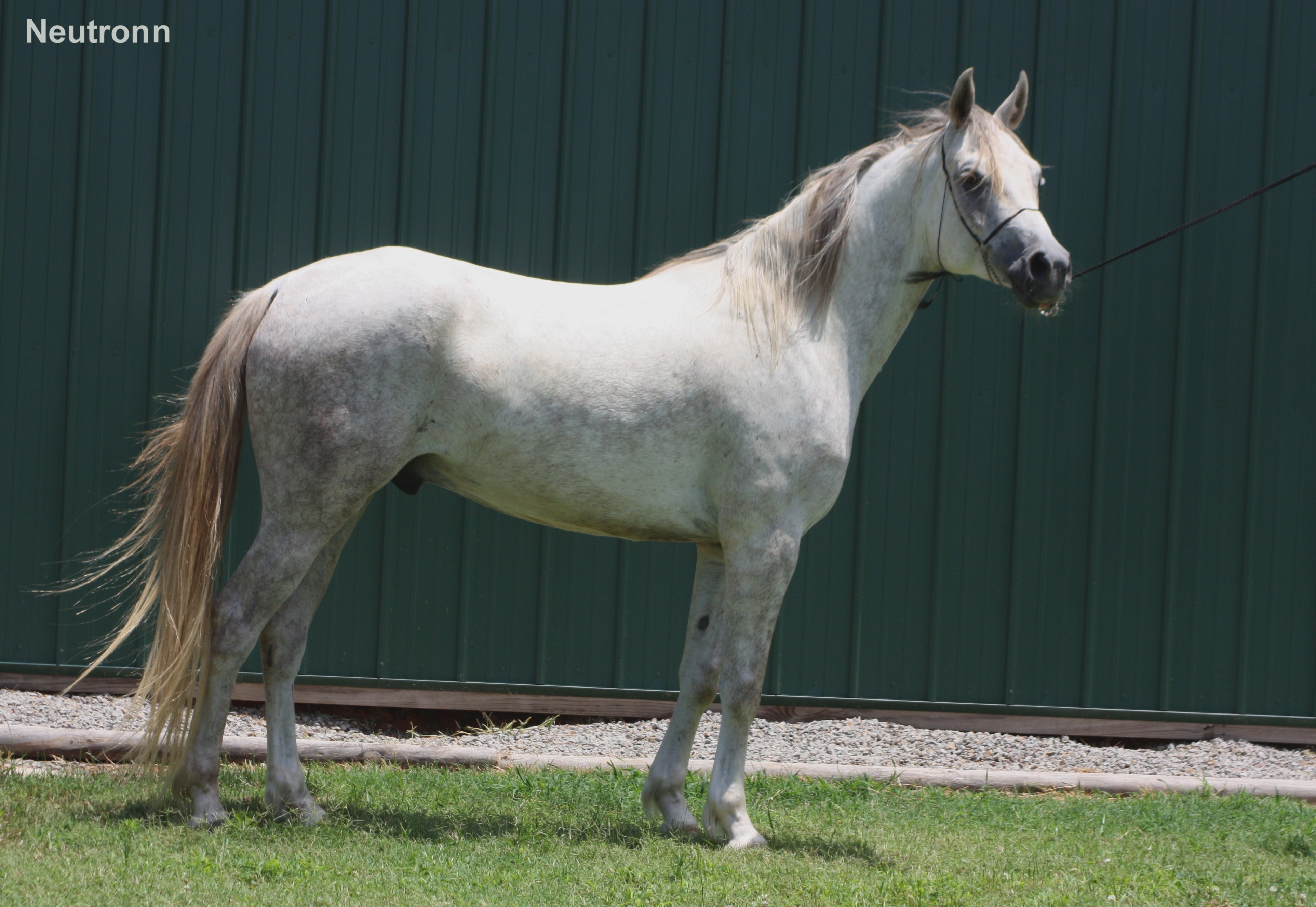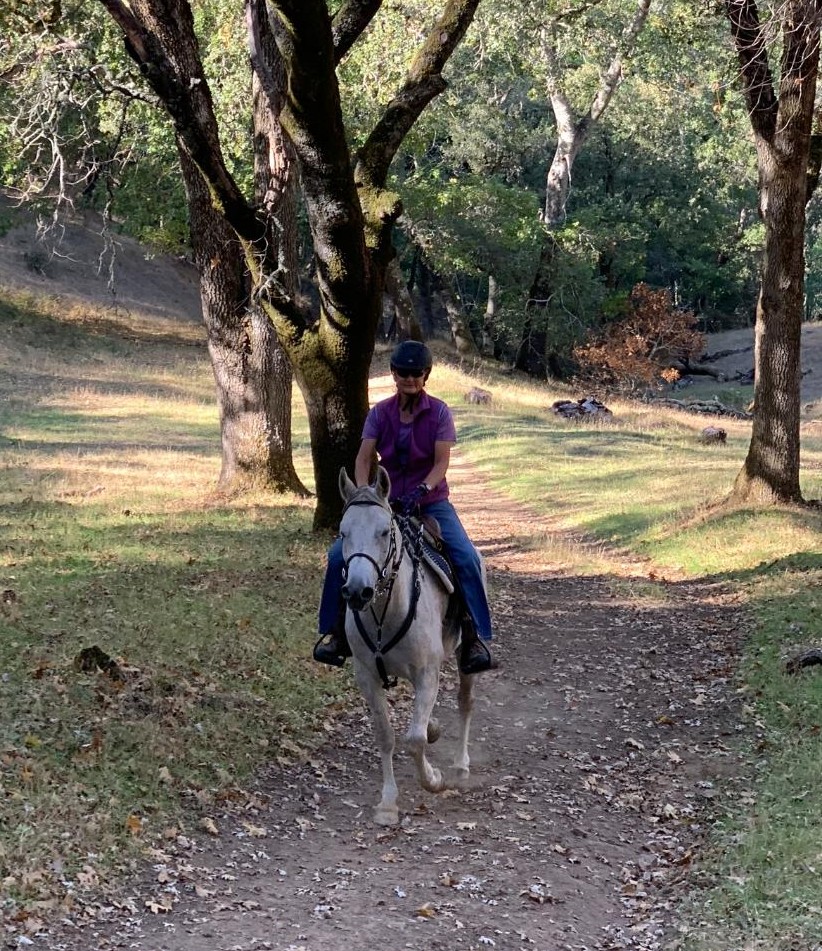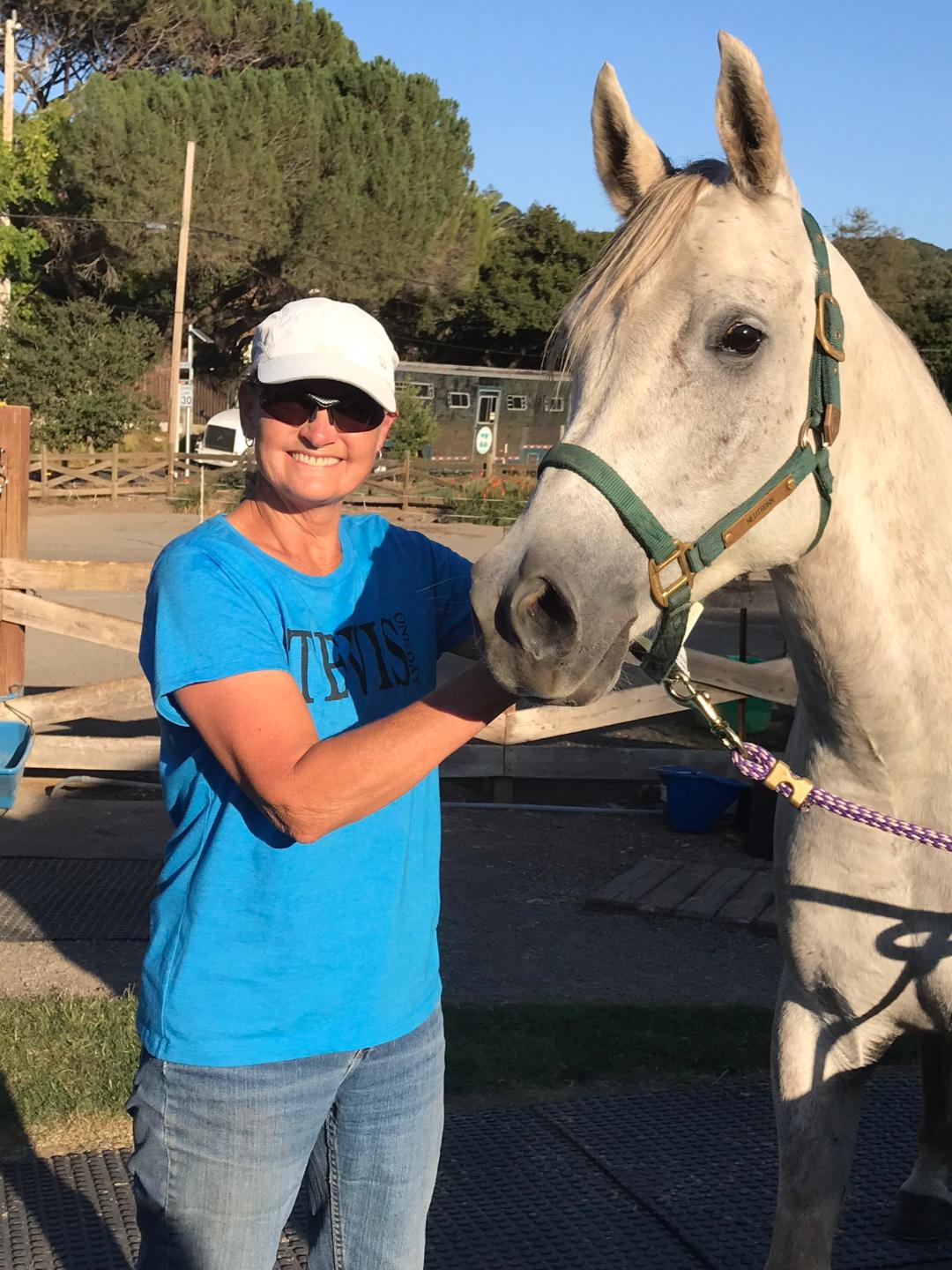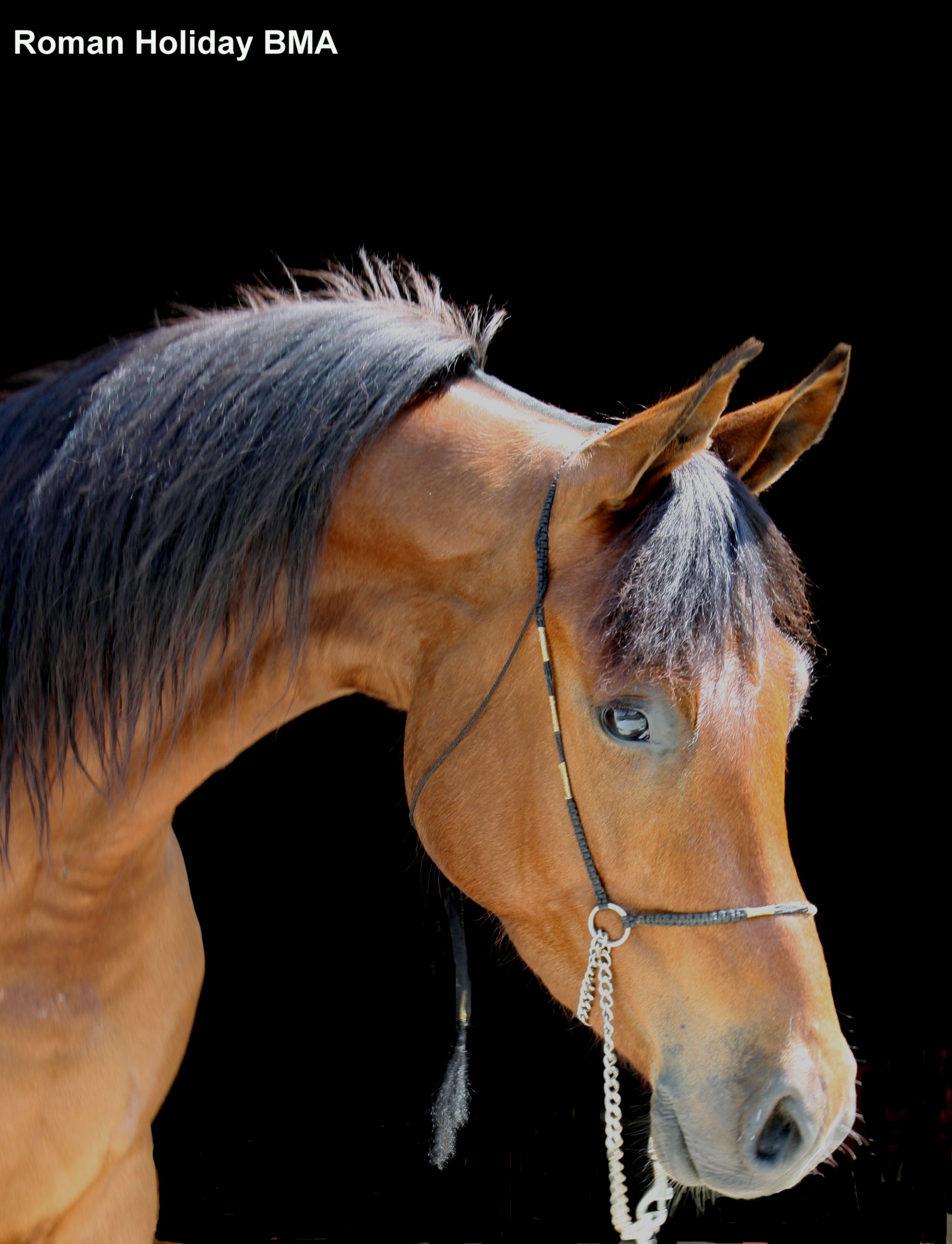 ROMAN HOLIDAY BMA: 4 yr old 15.3/4 purebred gelding. As you can see in the photo, Roman is a very kind horse. He's super willing and calm. He's a quieter horse than Tsaint or Ma Time and loves to be with people. When I turn him loose to eat grass, he just follows me around while I do chores! He's really smooth and very well trained. Breeders Sweepstakes. $6500. Video! https://www.youtube.com/watch?v=apORFGIqJoU UPDATE! Roman Holiday has found his owner with Denise Secino of Ocala Florida! Feel free to contact Denise regarding Firedance Farms horses! oakhillan@aol.com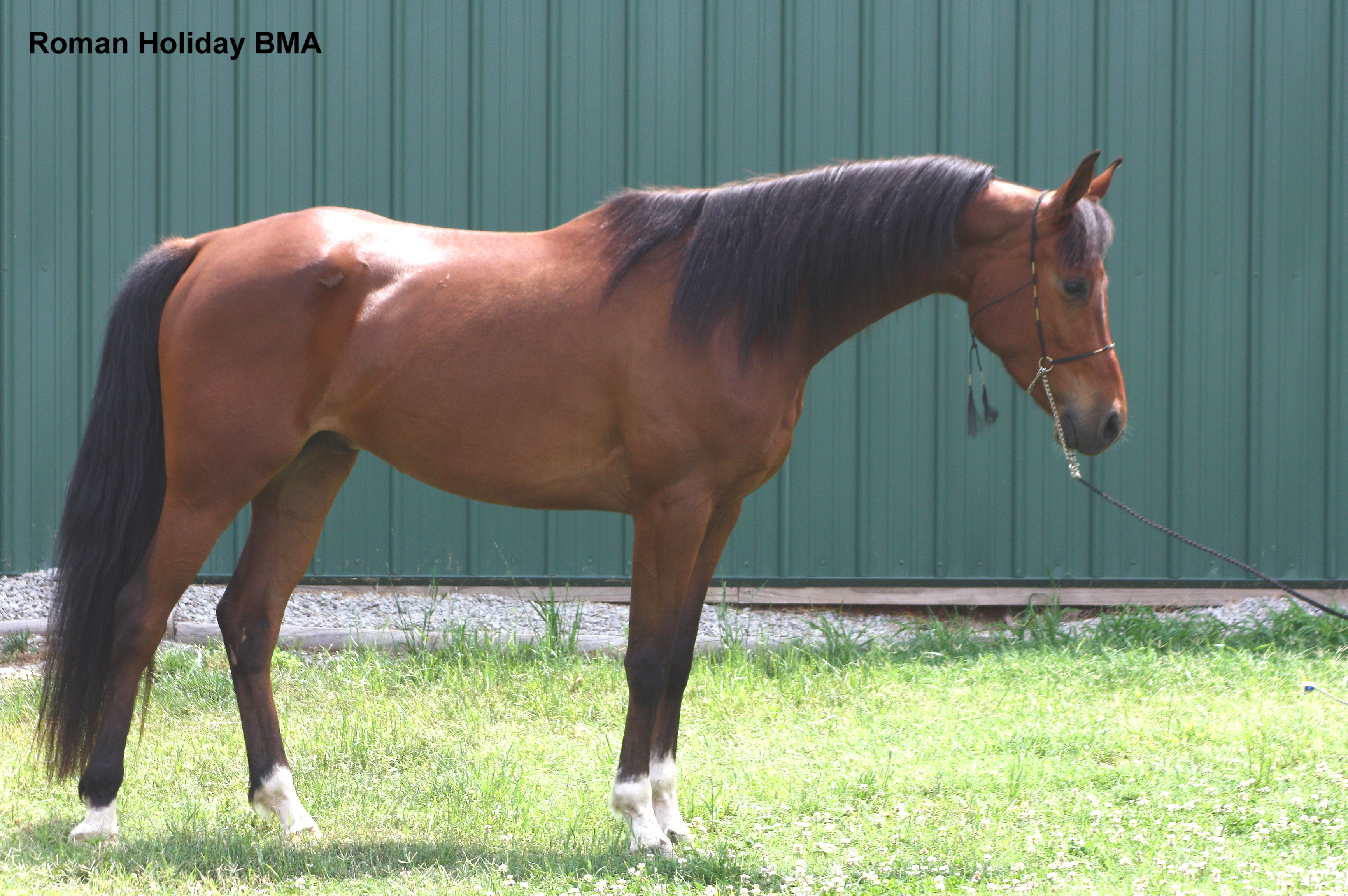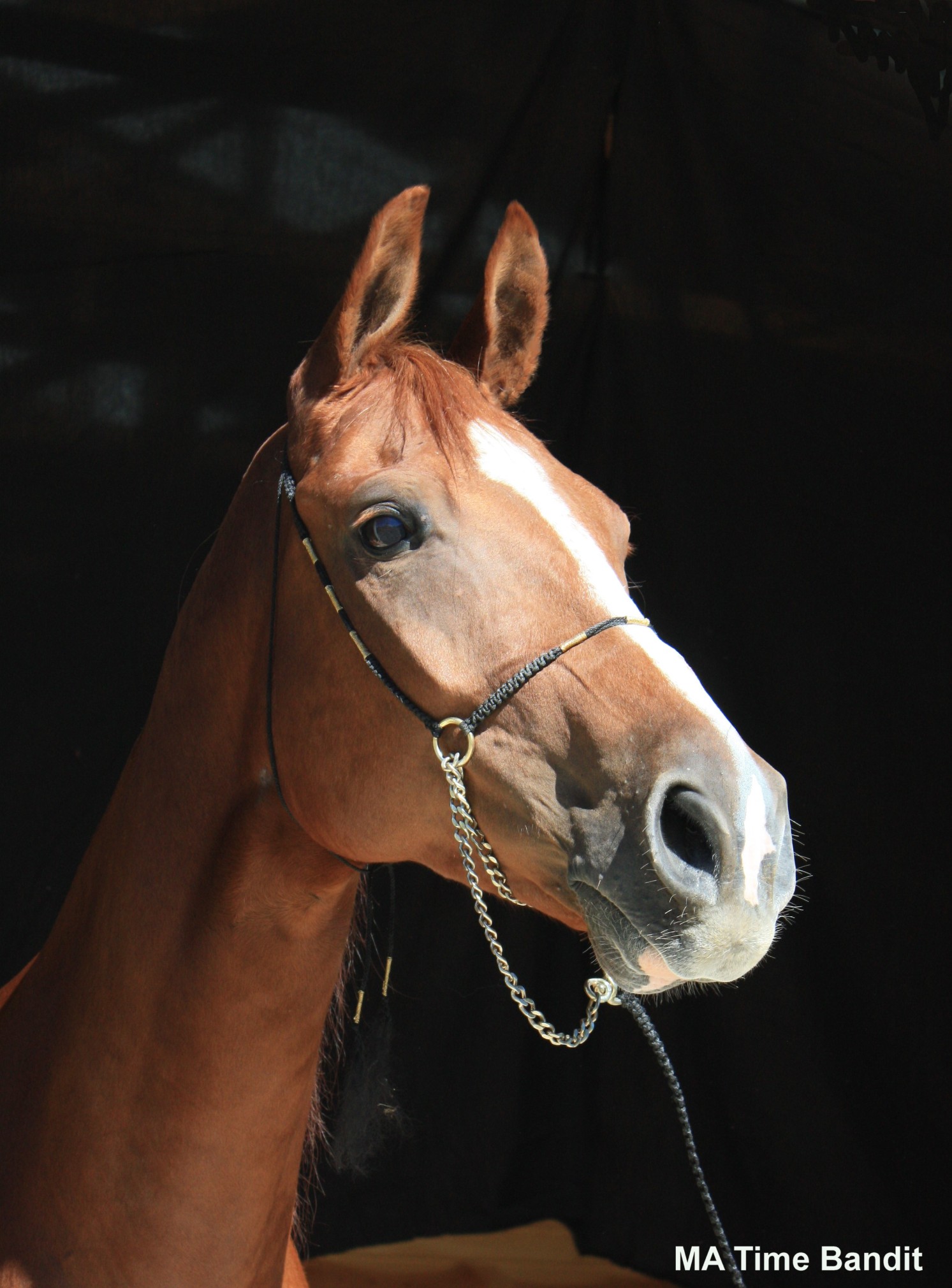 MA TIME BANDIT 15.2+h 8 year old saddlebred/Arab cross. MA Time loves to hang out with people! He is not spooky and loves to go. MA Time Bandit has done 2 50s and several 25s and loves nothing more than to go down the trail. He is very smooth and with his fast walk you can ride forever. He is excellent on trail, both alone and in groups. MA Time Bandit has big bone but he is light bodied...great for hot weather! He pulsed down faster than the purebreds at the last hot ride! He is ridden by a heavyweight man. $6000. video:https://www.youtube.com/watch?v=blyF8ekIKq0 UPDATE! MA TIME BANDIT has found his perfect match with Tania Poehlman of Onterio Canada! Feel free to contact Tania regarding Firedance Farms Horses! ingoodstanding@gmail.com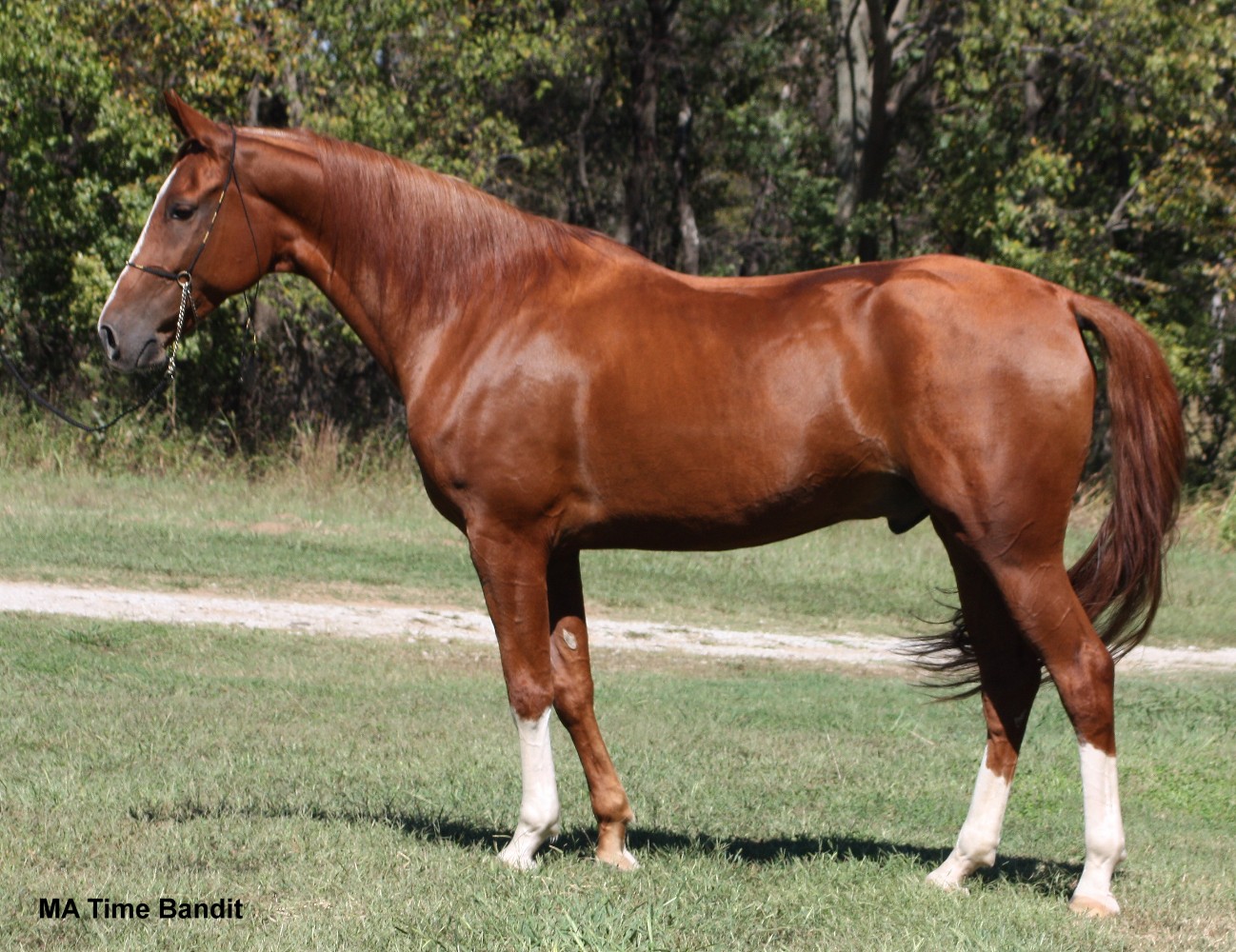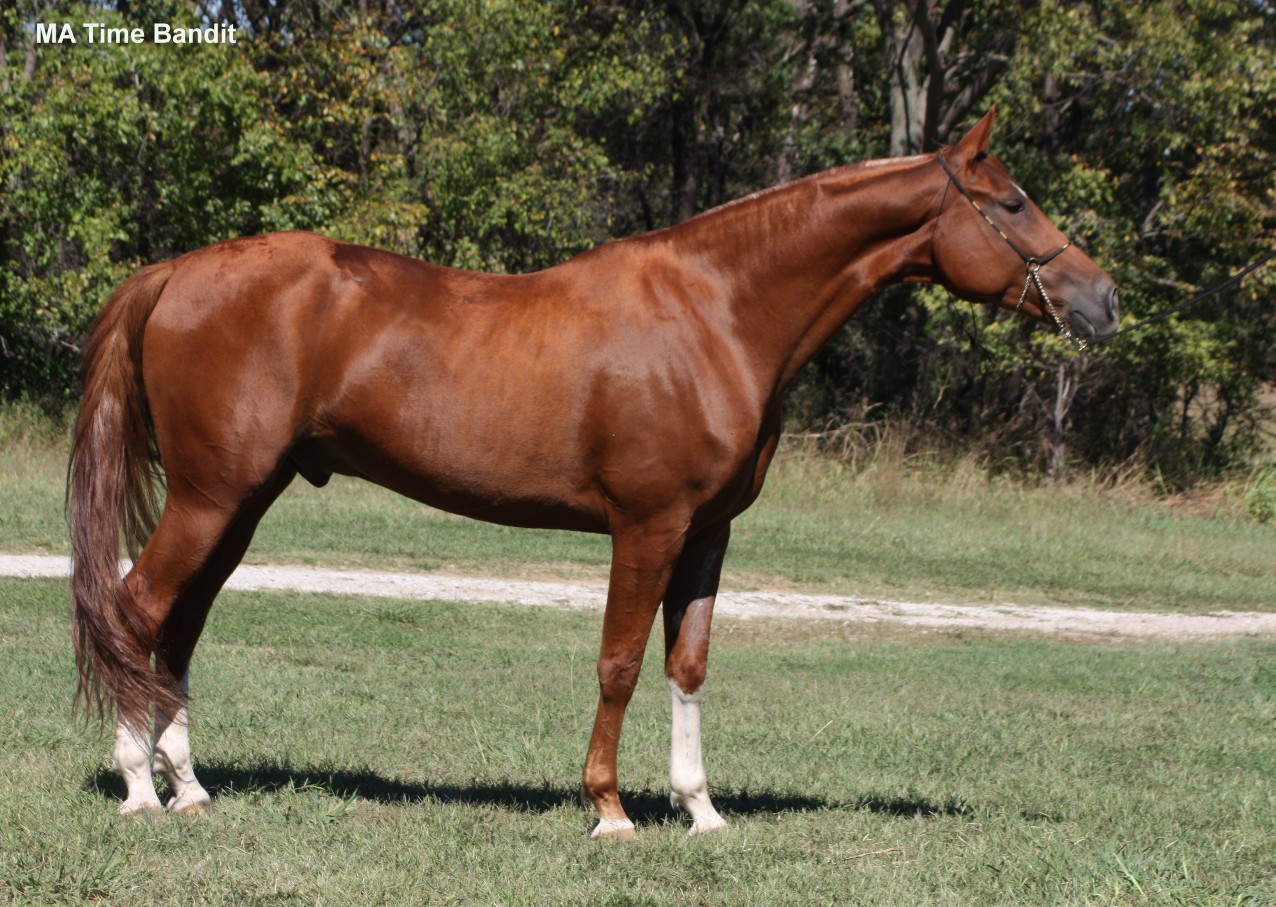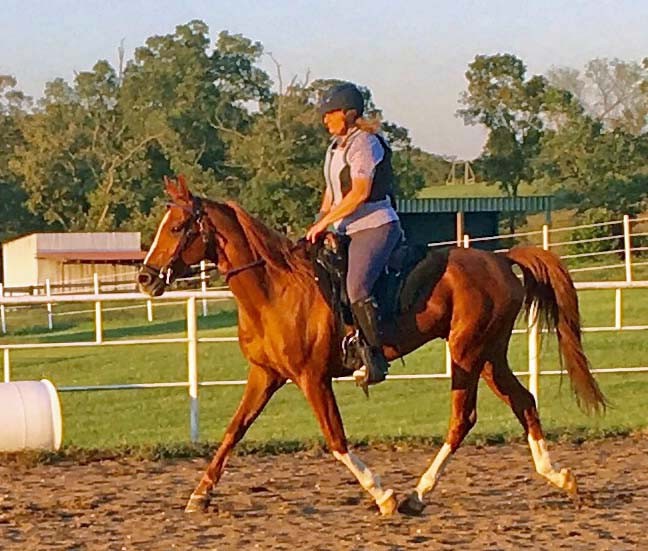 Tania and Ma Time Bandit!
EA FLAME AFIRE
15h 4 yr old purebred!This is a great horse from Empress Arabians. video in August of this year https://www.youtube.com/watch?v=p8gL1o0fji4
This horse is growing like a weed; I think he's already 15.1 since the summer. He's a very kind horse. We have just started him under saddle. He is a nice purebred who doesn't spook, and a great walk and very smooth. Breeders Sweepstakes. $5000. UPDATE! "Eli" has found his lifetime partner with Amy Middleton of MS!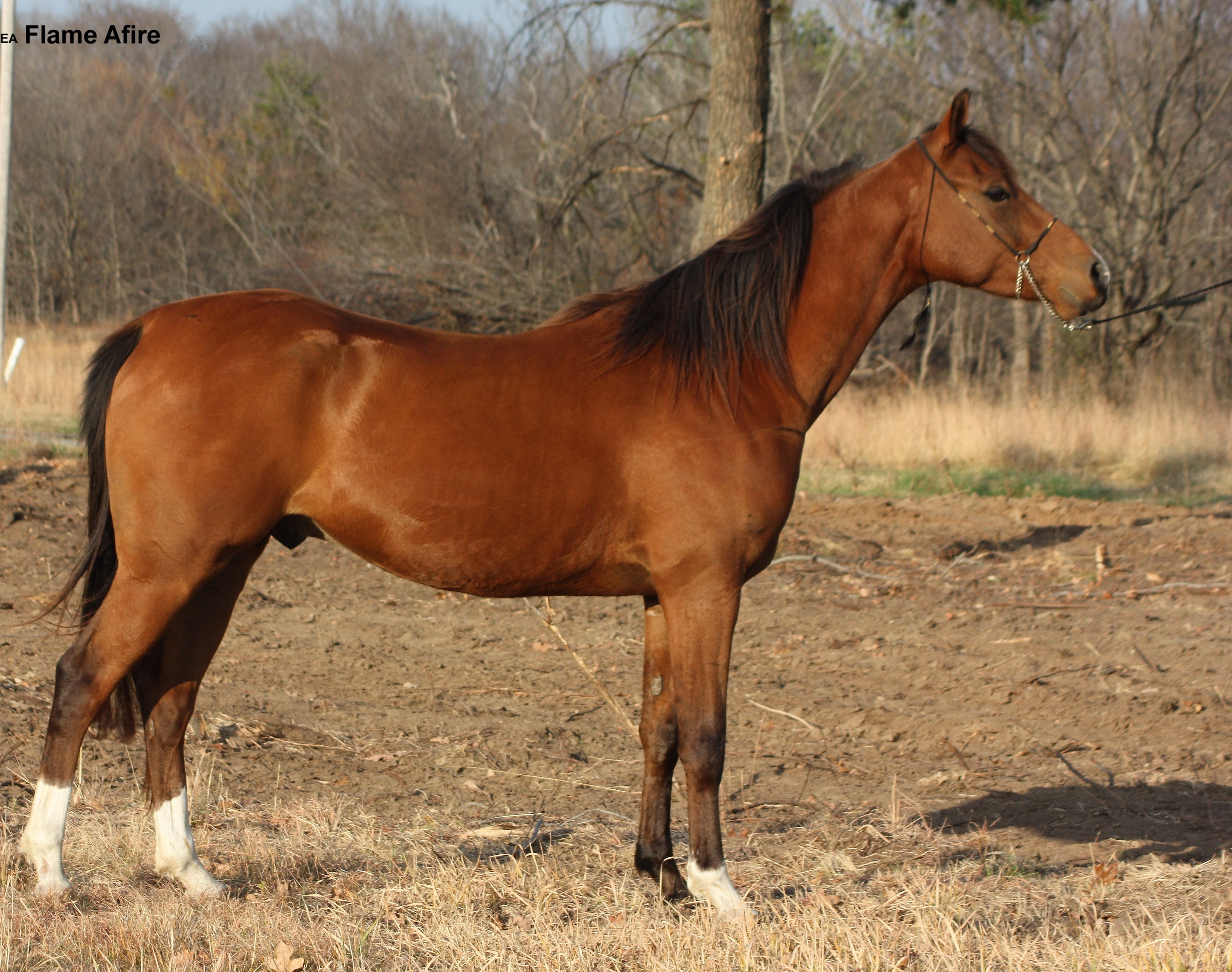 Touched by Thunder: 11 yr old 15.3+ hand saddlebred/Arabian gelding. This horse is the sweetest horse ever and loves to go out on trail. He is super reliable and solid and is not a spook! If you want safe and smooth, he is your guy! Thunder needs a pasture home and would do best with an experienced rider who doesn't want to mess with silliness and spooks anymore! He has done 3 50s with both Bruce and I and he did fabulous. He pulses in at 44 and he got 10s in gait at the BC checks! Thunder has excellent feet and is very sure footed. He is super fun to ride because he's not a spook, he loves to go, and he is so smooth! Sweepstakes nominated. $5000 video: https://www.youtube.com/watch?v=s6b1QJFdcoE
Update: Thunder is staying in the Central Region! He has found his perfect match with Sarah Leatherman of Blue Springs MO!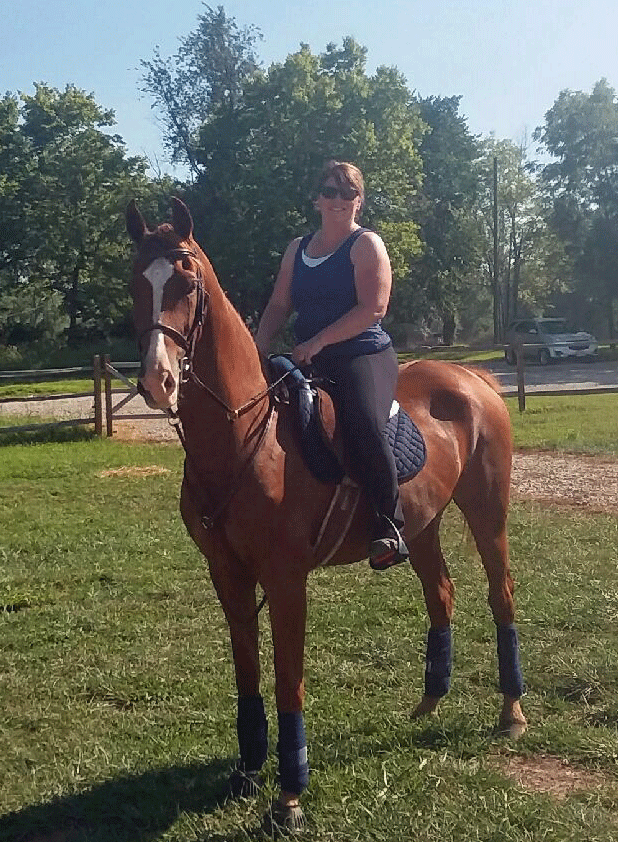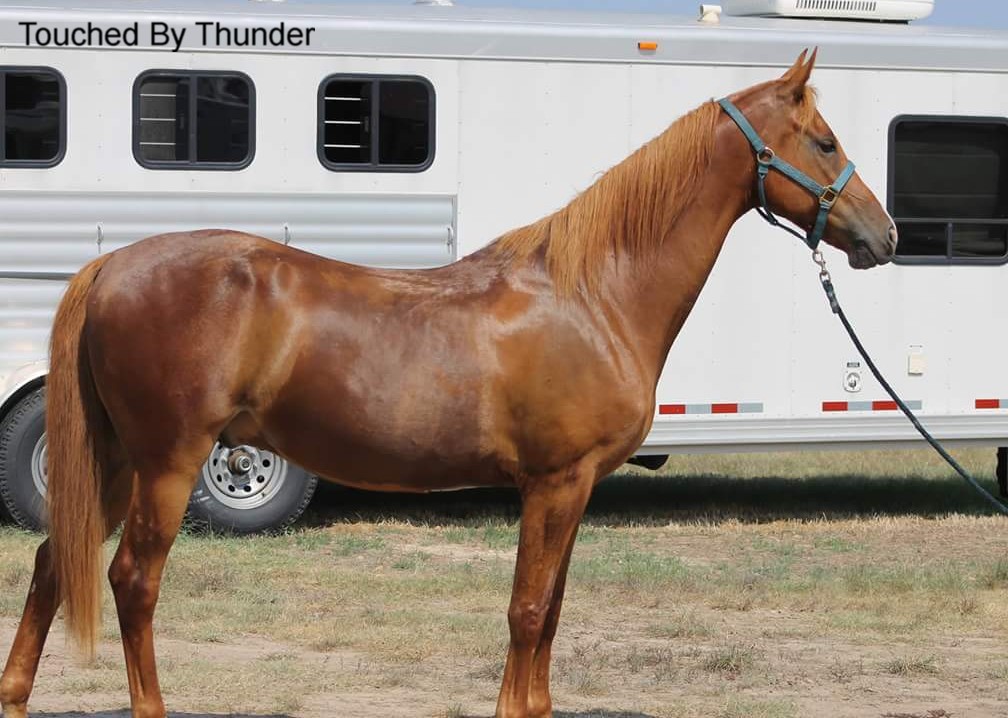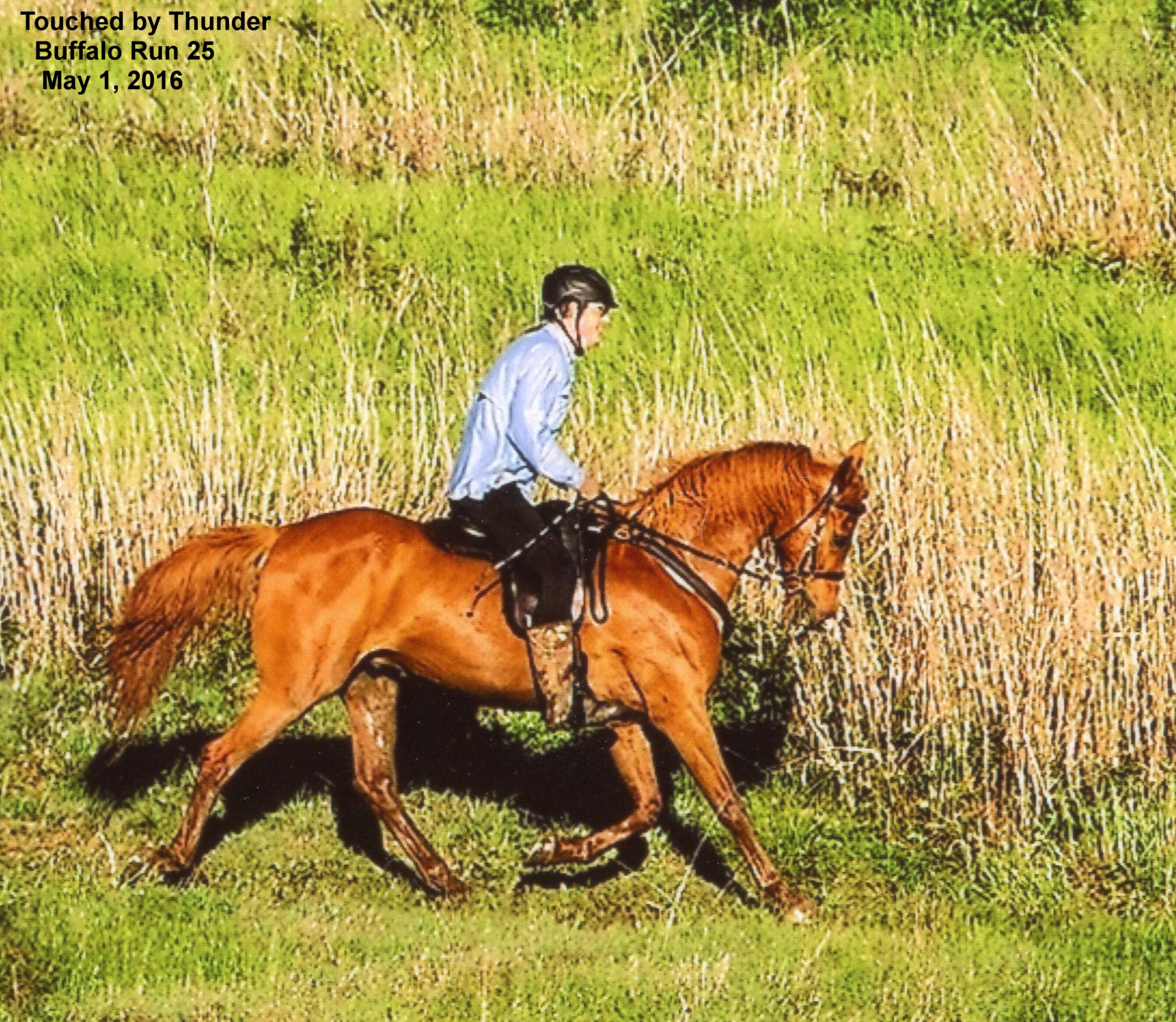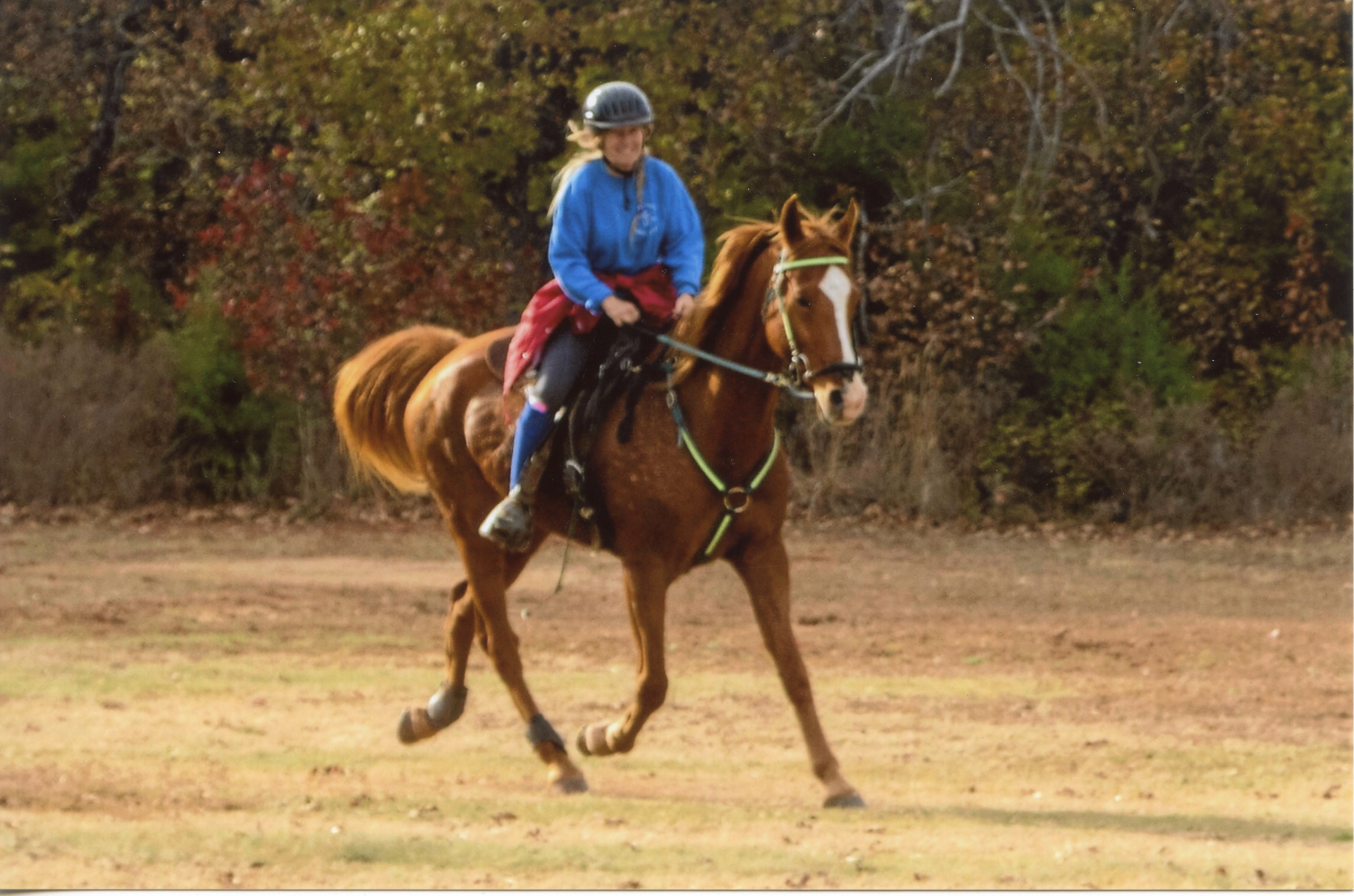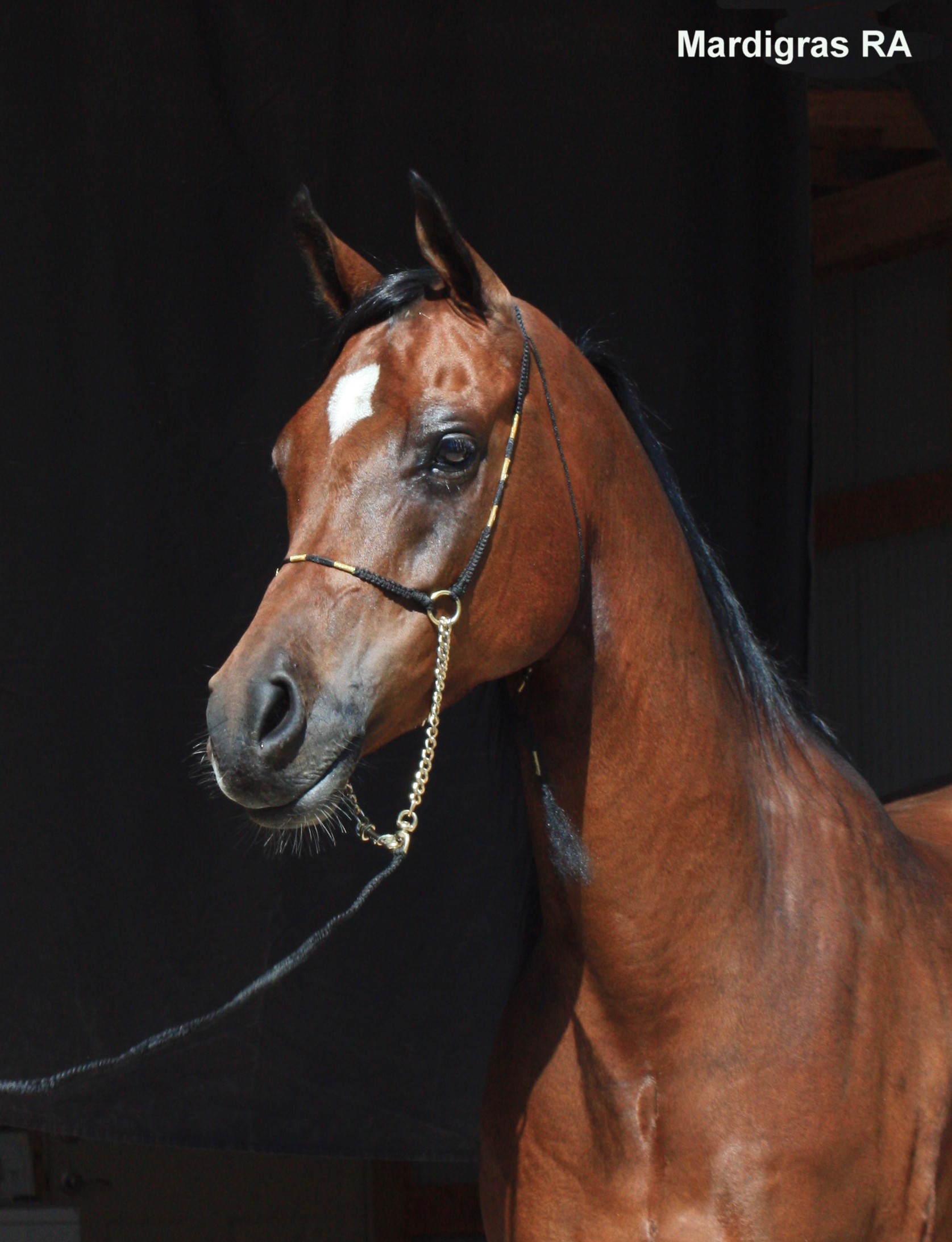 Mardigras RA: 8 yr old 15.3 h purebred gelding. This horse is super nice! He is quiet and very gentle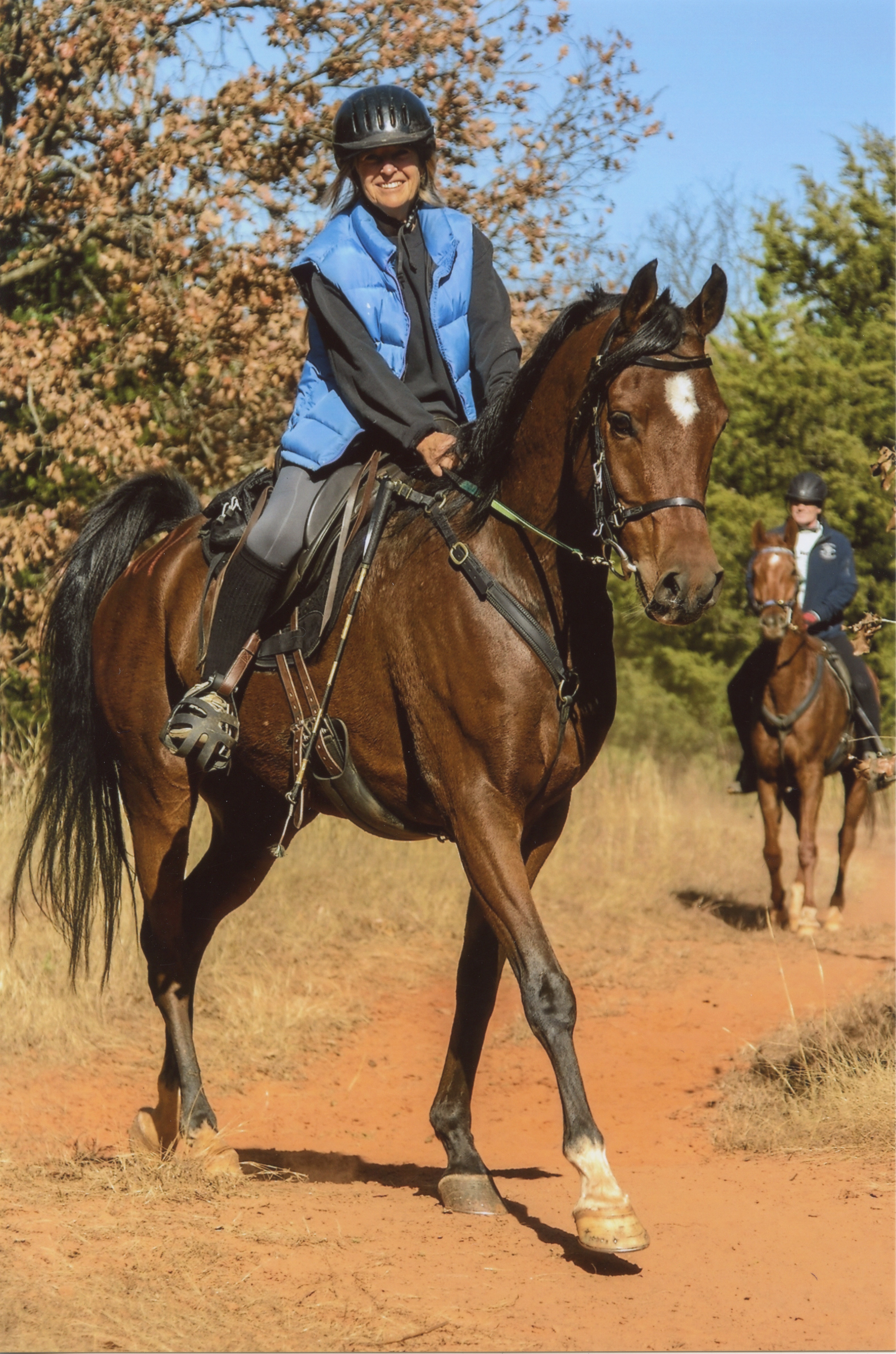 and nothing spooks this guy! He is a great learner. I've done two 50s on him and he did amazing! 44 pulse immediately at arrival, and 10s in gait! This horse reminds me a lot of Dre, our fabulous horse owned by Brianne Brault of Canada. He is going to be an outstanding endurance horse. He's one of the best purebreds I've ever trained for endurance. He is very well broke and very reliable! I truly cannot fault this horse! If you are serious about endurance, this is an international quality horse. Sweepstakes nominated. $8000 video: https://www.youtube.com/watch?v=jGWxZlcjgqs
*Tied with Thunder for high vet score last weekend on an extremely tough mountain ride!
Mardi has found his perfect match with Cynthia Peticolas of Kansas! They have already done a 50 together! Cynthia says you are welcome to email her about Firedance Farms horses! janesherbondy@yahoo.com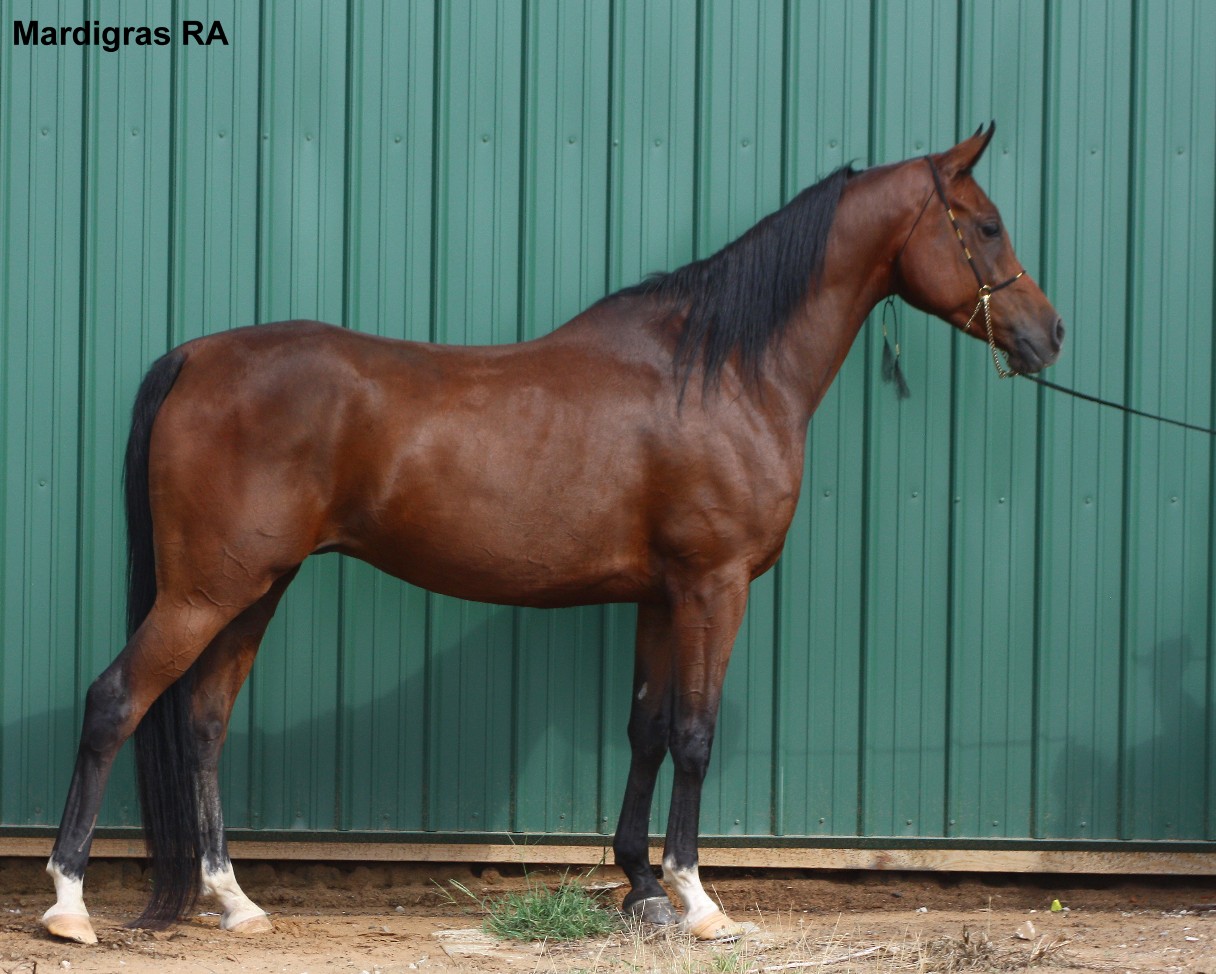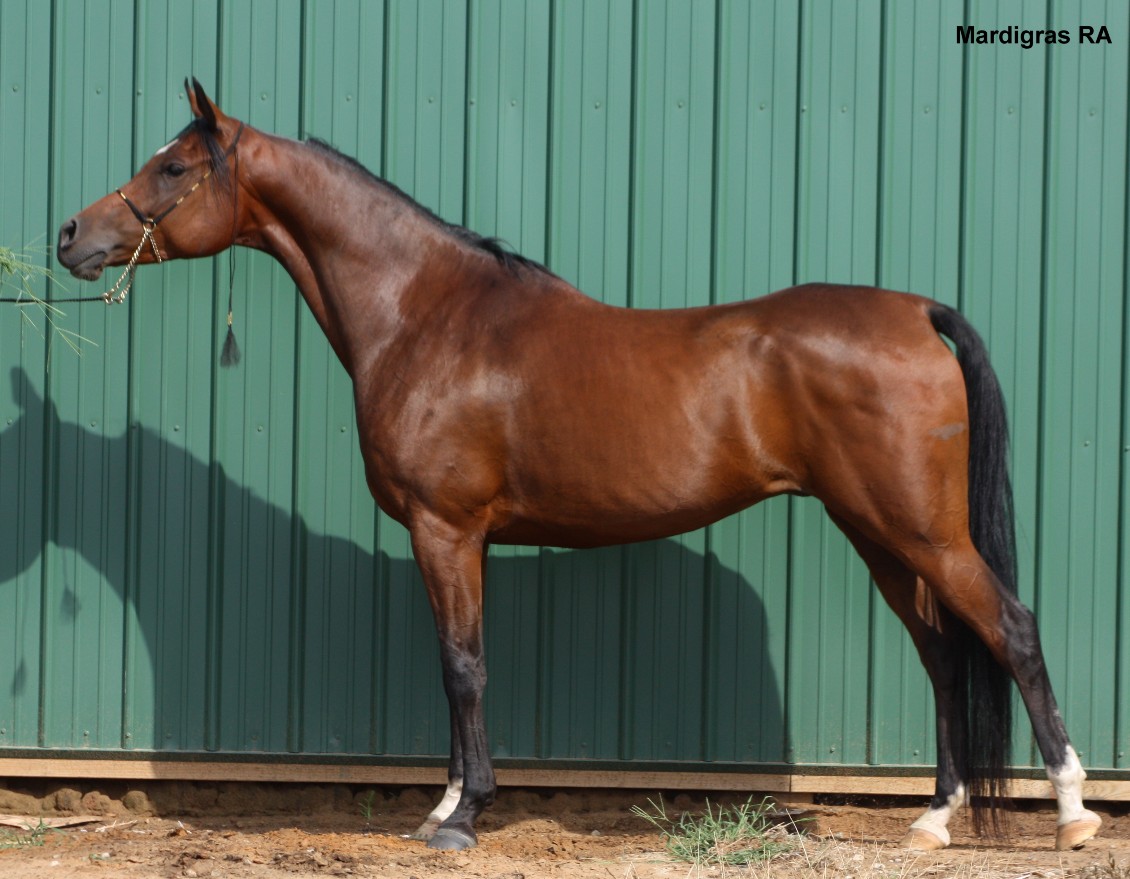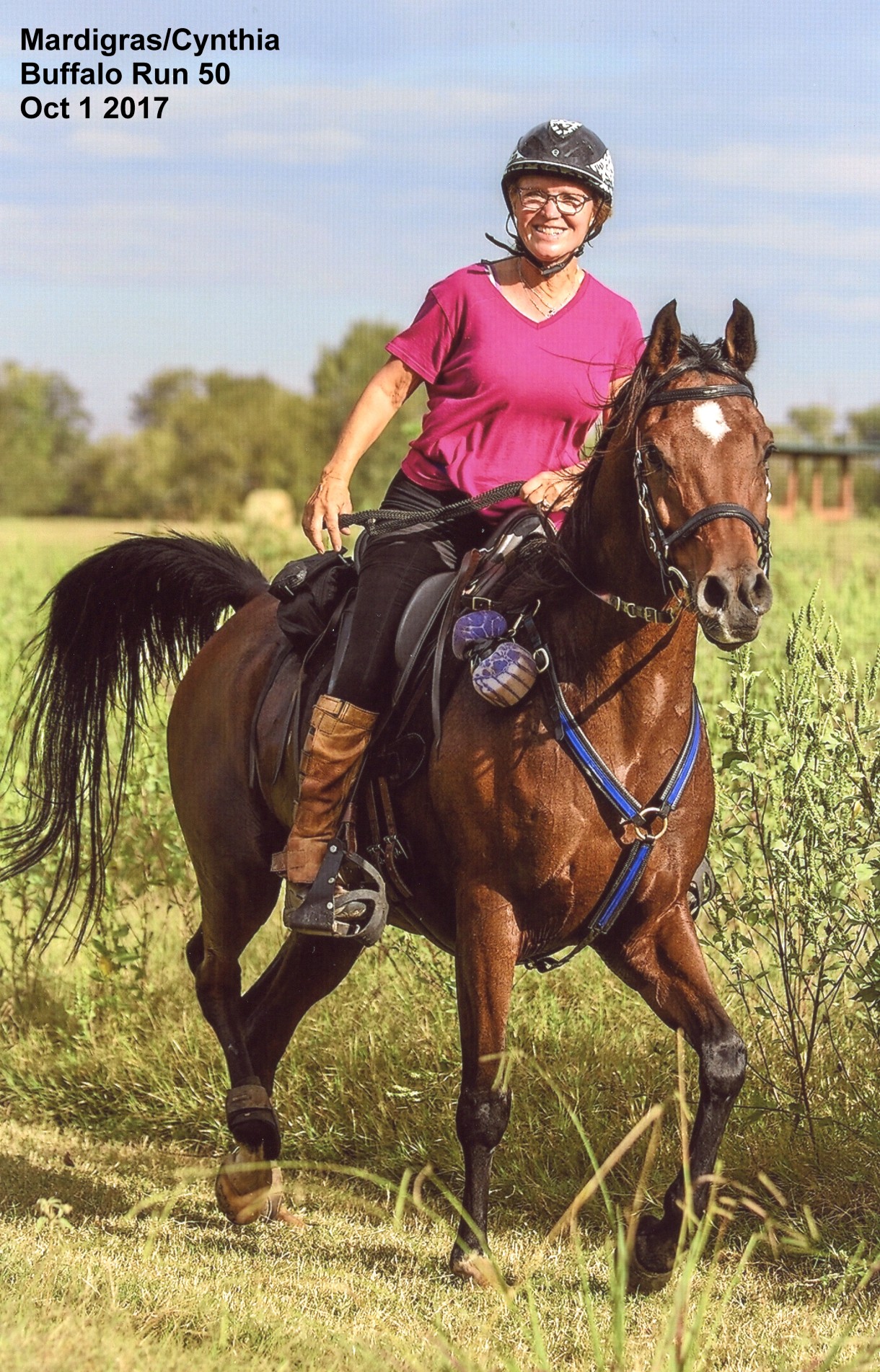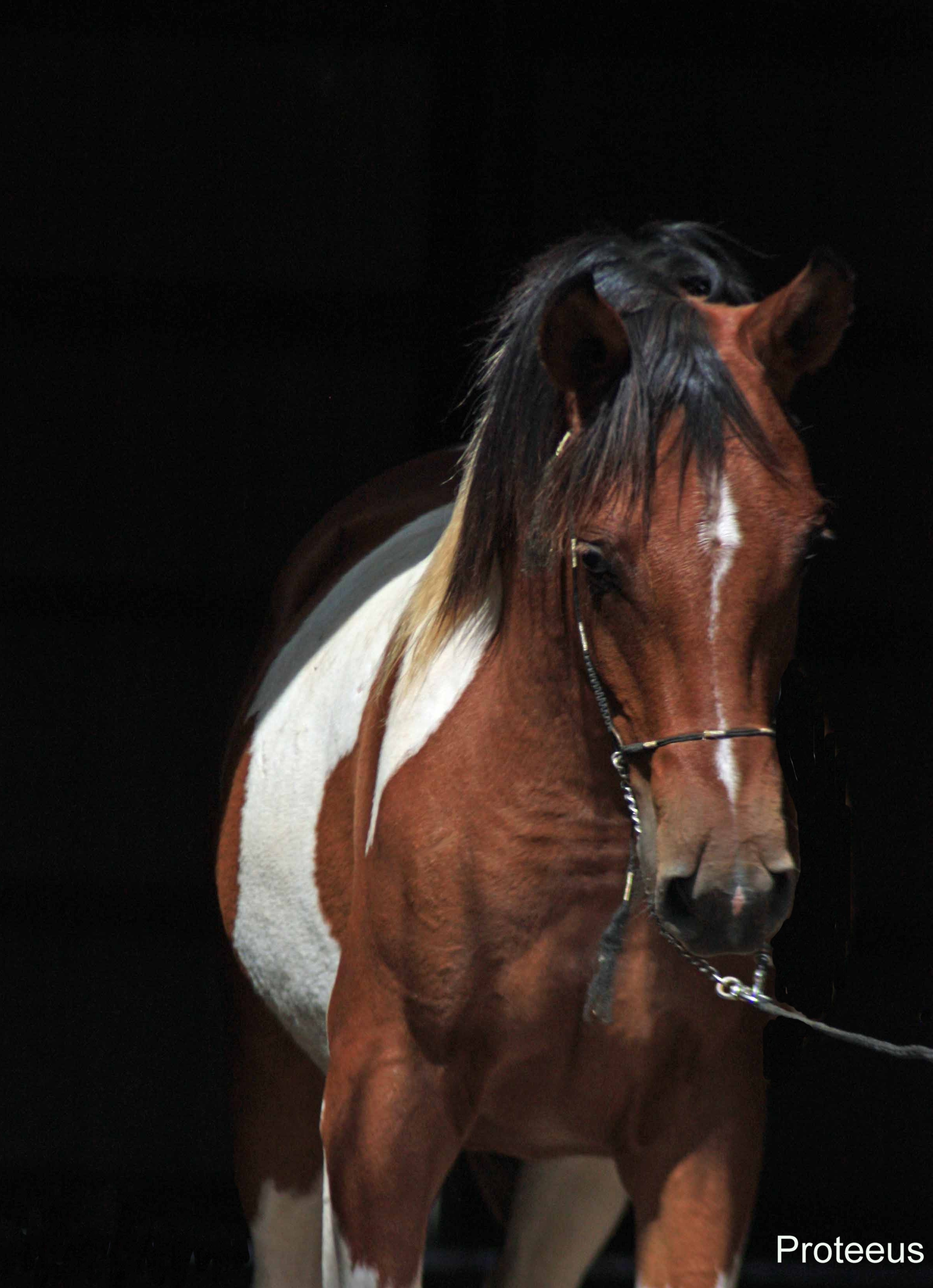 Proteeus This is Perseeus's full brother and a fourth generation Firedance Farms Endurance Horse! Proteeus just turned three and is already over 15.2! He is very calm and level headed. Proteeus's sire, Poseidon Bay, is a three time Pinto Endurance Horse of the Year and his dam is a third generation Straight Russian endurance mare. He has been raised on 70 acres of woods and creeks with his brothers. This cross produces outstanding horses to train, that are smooth, reliable, and great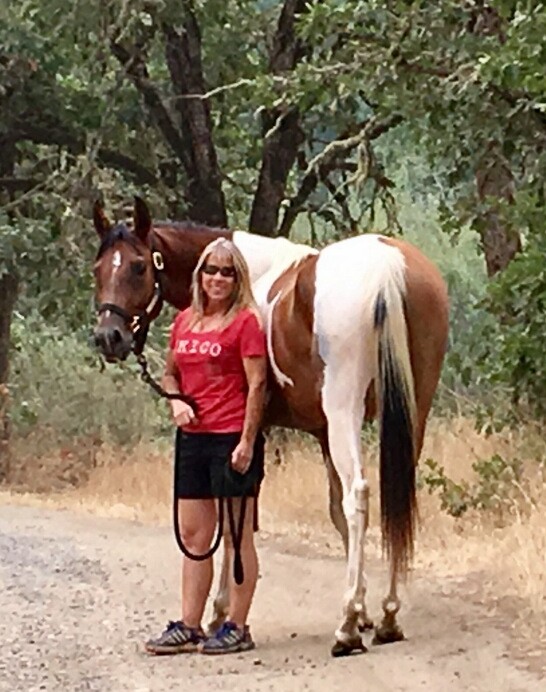 learners! Proteeus is solid in his ground work and has been under saddle with Eddie Ralston. Proteeus will excell both in endurance and dressage, as he has an outstanding natural headset and great extention. $5000 Too late! Proteeus and Debra Cory are going to have a great time together in Oregon!
VIDEO: https://www.youtube.com/watch?v=f8Dq-Ty6B3Y age 1 https://www.youtube.com/watch?v=9igfLYH_lyU age 2
https://www.youtube.com/watch?v=nbc3xMTzj-c age 3 https://www.youtube.com/watch?v=wDbMO-teHFQ 30 days in training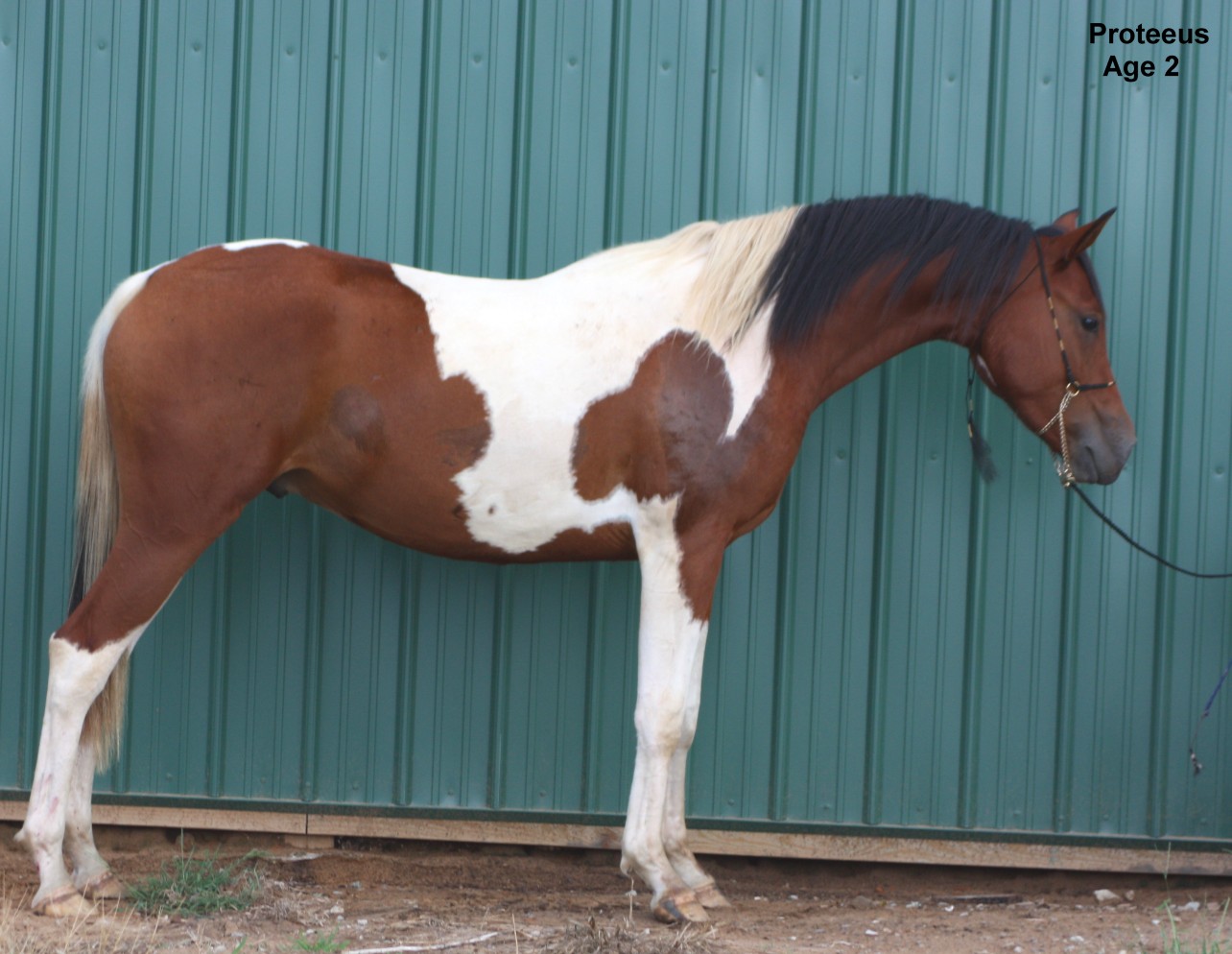 Sir Isaac Newton SMA 6 yr old 16.1 h Saddlebred/Arabian gelding. This guy is super sweet and loves nothing more than to go on down the trail. He has a great mouth and super well trained. He has done one 25 and conditioning to do 50s this spring. Isaac has great feet and legs and he is very big! This guy has the kindest eye! Sweepstakes nominated. $7500 Newt has already found his lifetime partner with Benjamin Materna of CA! Benjamin says please feel free to contact him about Firedance Farms horses! bmaterna@solarcity.com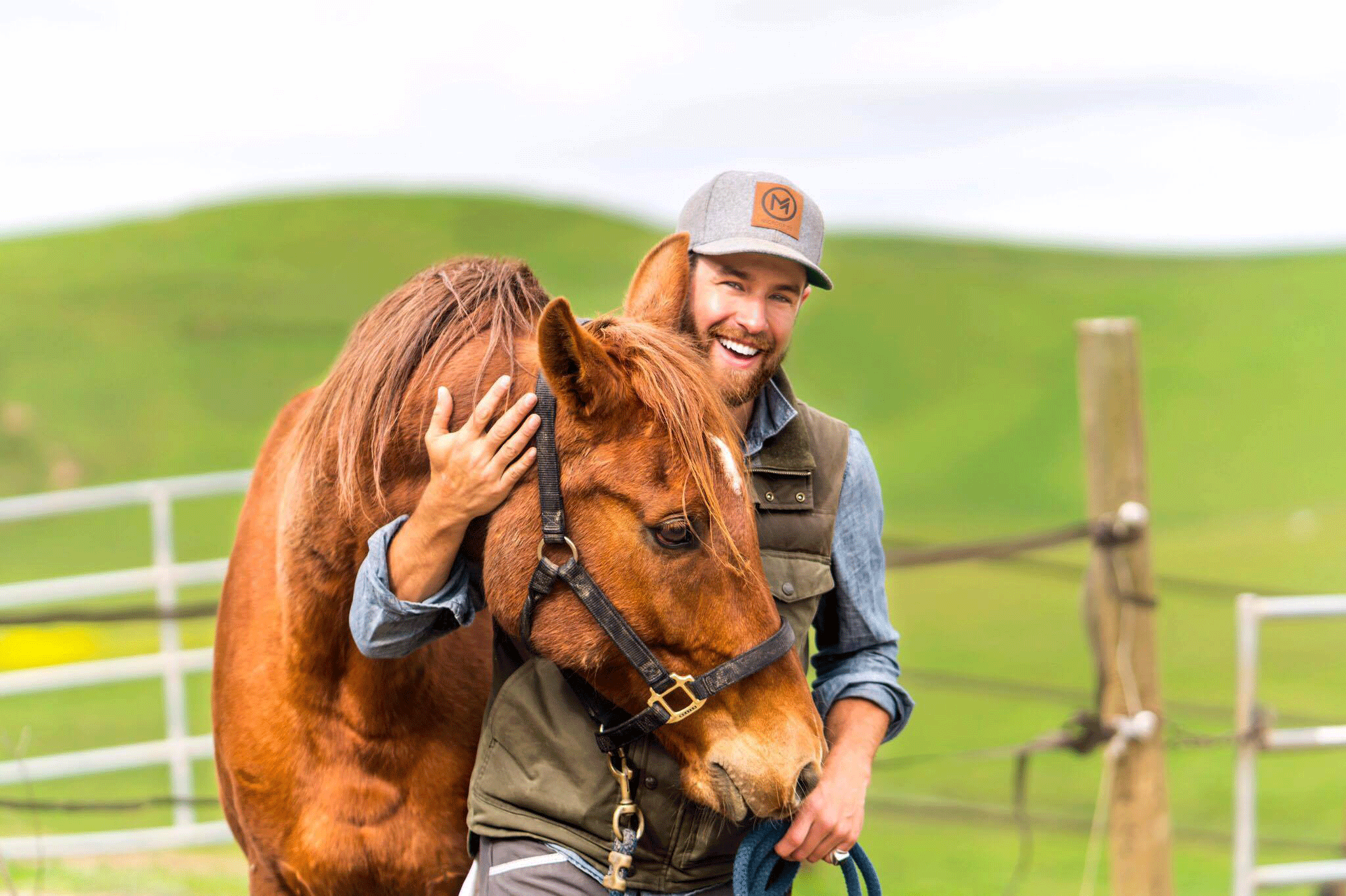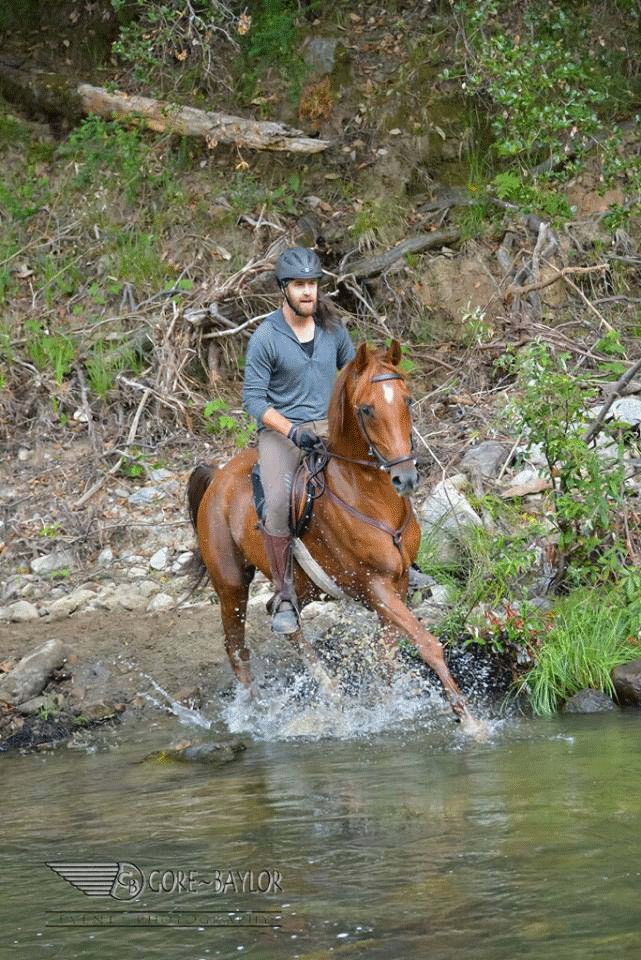 video: https://www.youtube.com/watch?v=8PVBYw5mv1M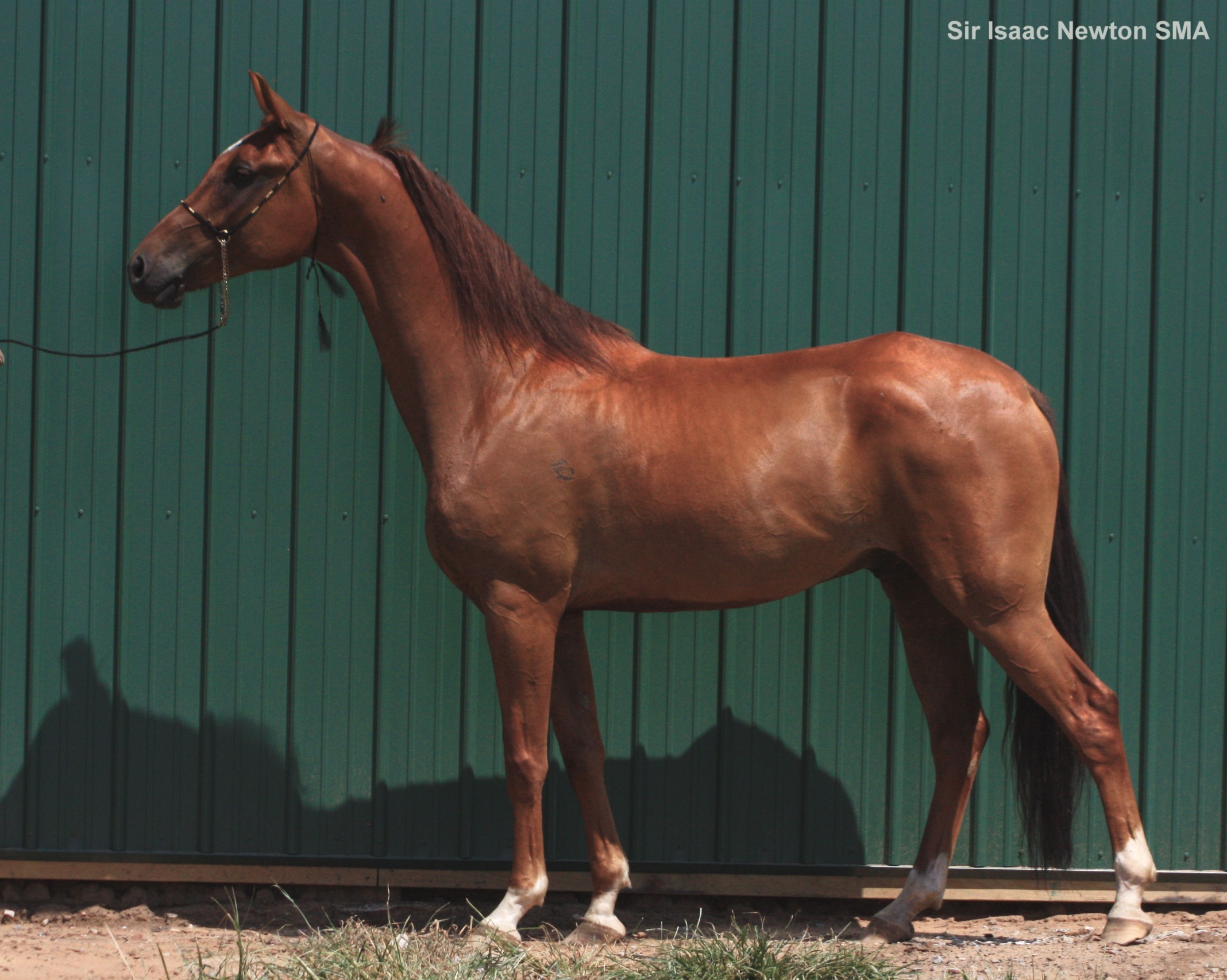 TRIDENT By Poseidon Bay and out of Maid of Mischief! Both parents have over 1000 miles of endurance! 2015 colt. We waited years to breed these two and we were not disappointed! He is calm and level headed like the other Posey babies! This colt has the most gorgeous tail you've ever seen! He's going to be every bit as tall as his brothers but he is more upright and he is super smooth! $3500 Too late! Liz Sheldon of CA has snatched up the last Posey colt! Trident's dam is in foal for next April!
VIDEO: https://www.youtube.com/watch?v=PwQj9tc2dQs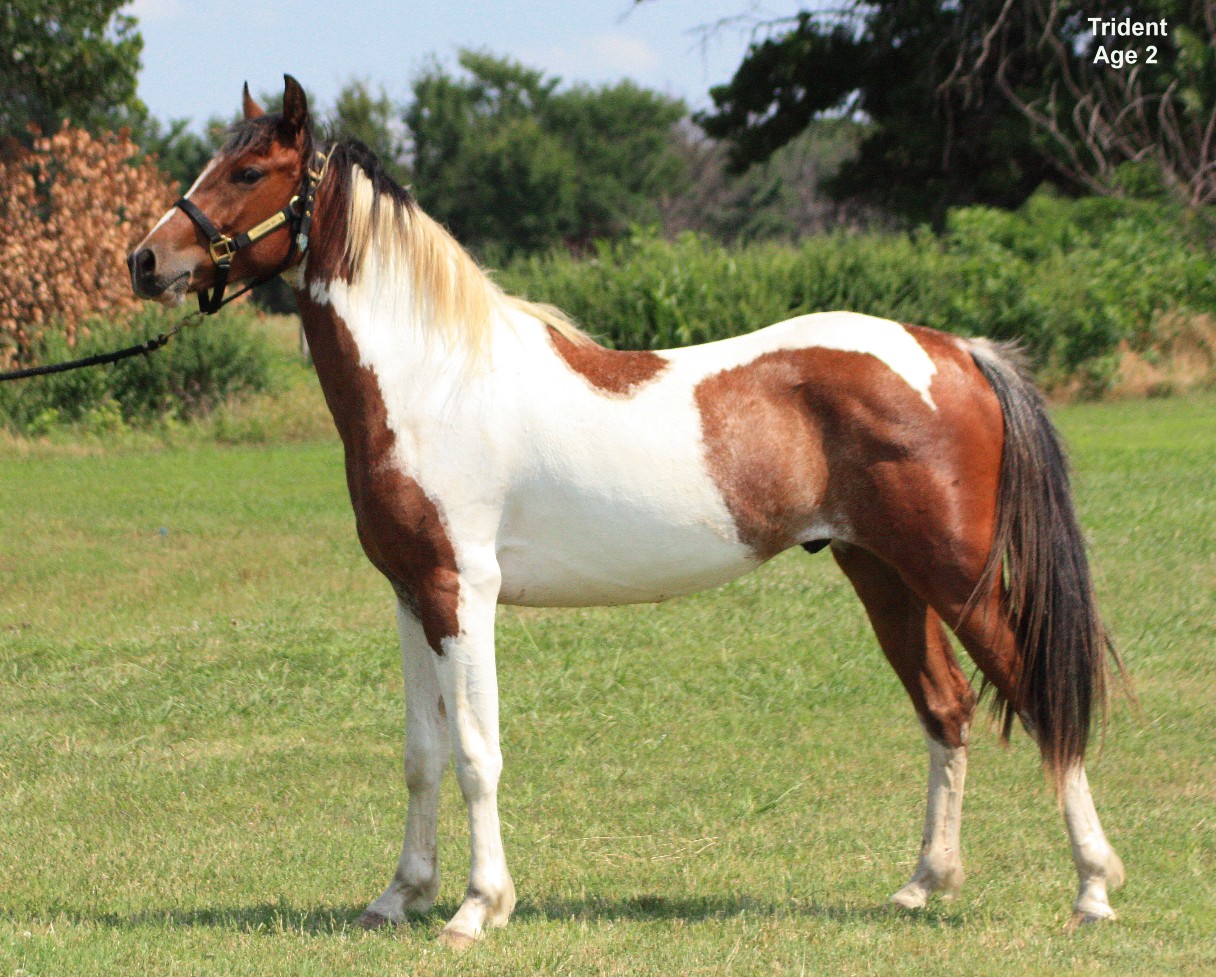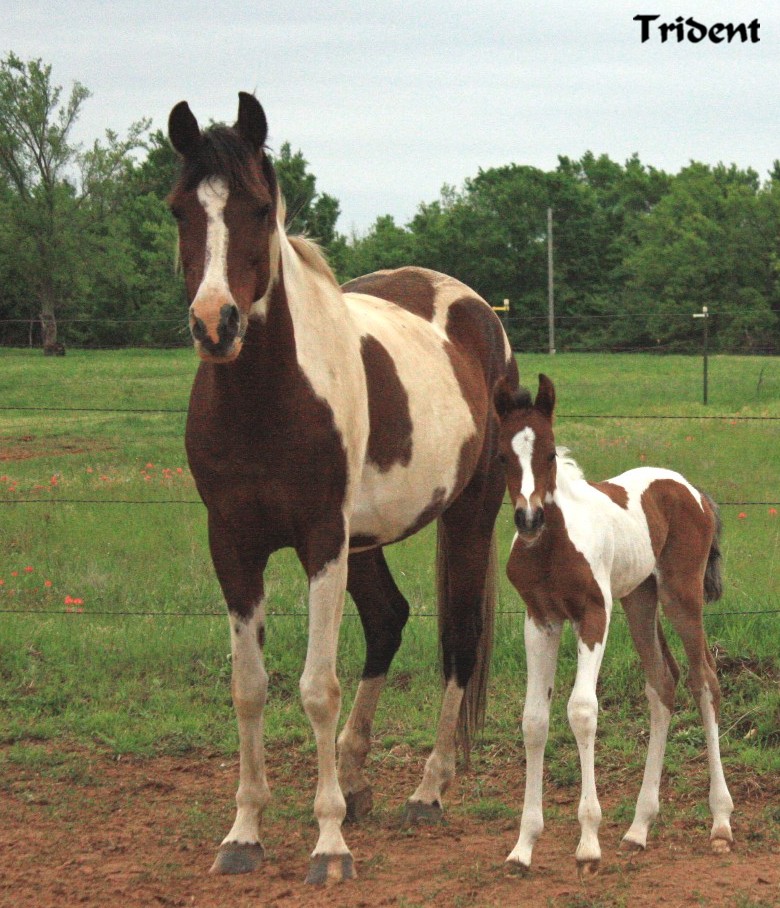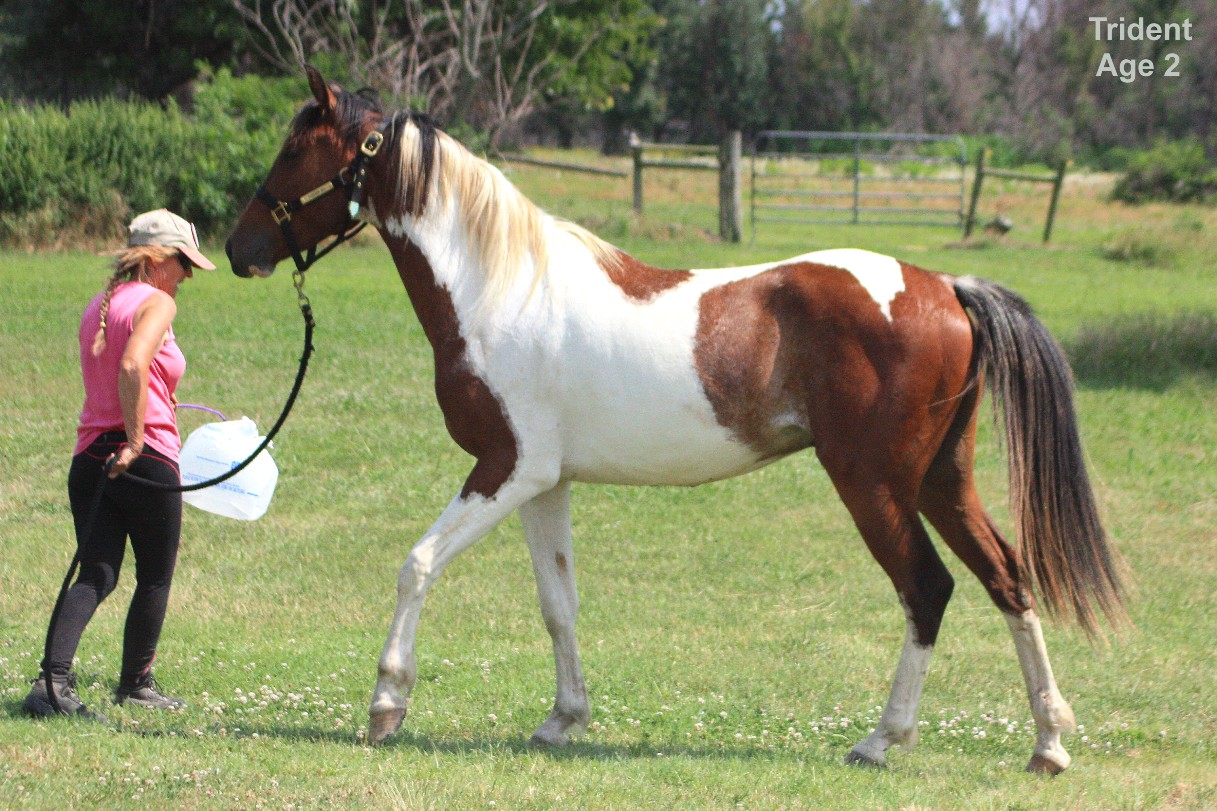 PHAETONN: Yearling full brother to Proteeus and Perseeus, but he is chestnut and white! This colt is huge! He is super sweet and the showiest of them all! $3000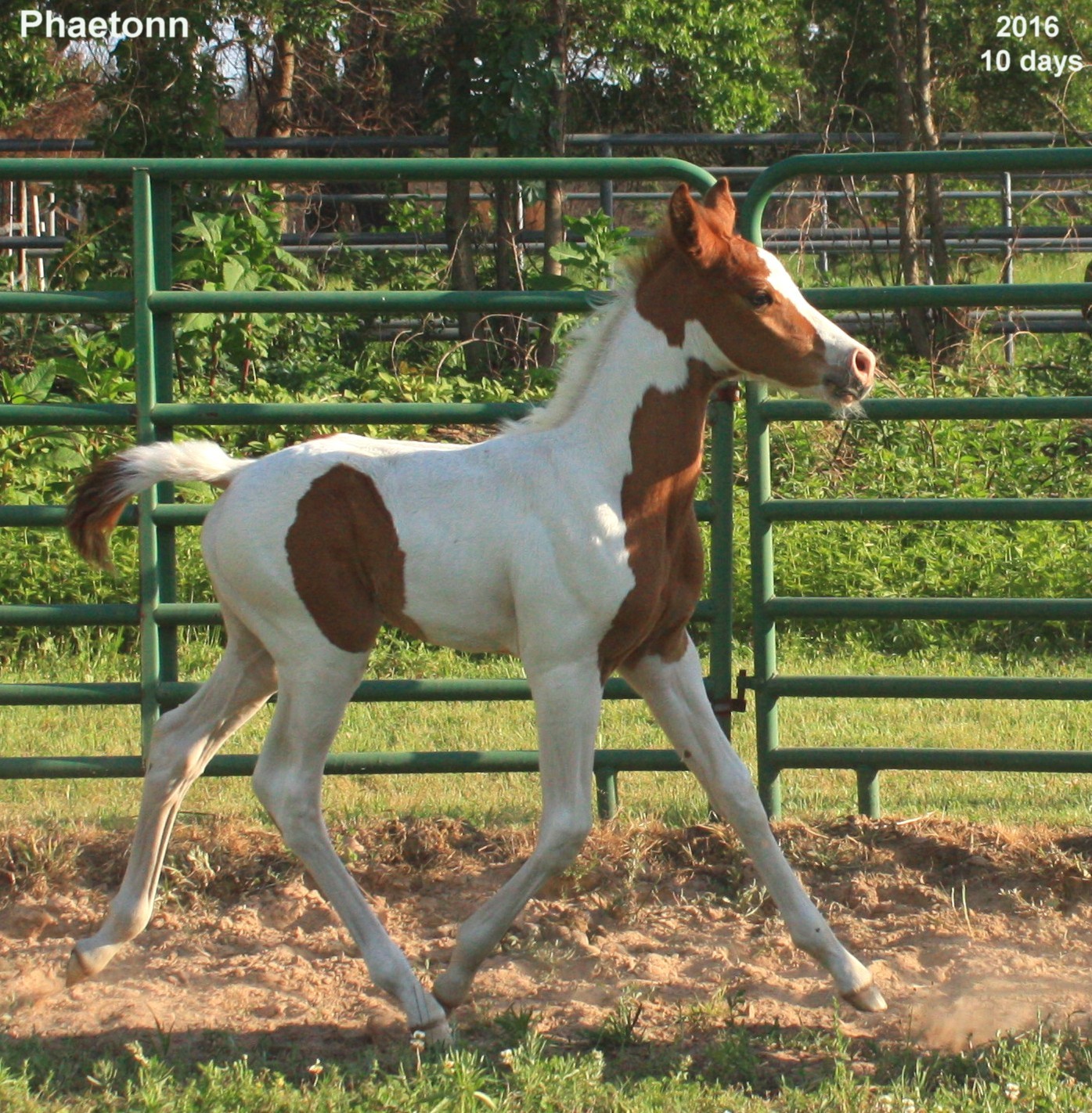 Phaetonn is now proudly owned by Jay Williams, of North Carolina! Jay bought his first Firedance Farms horse from us 14 years ago! you are welcome to contact Jay about Firedance Farms horses! jcwdragonfly@yahoo.com
You have got to watch this video taken June 2017! https://www.youtube.com/watch?v=bJL7CZqzFfY&t=8s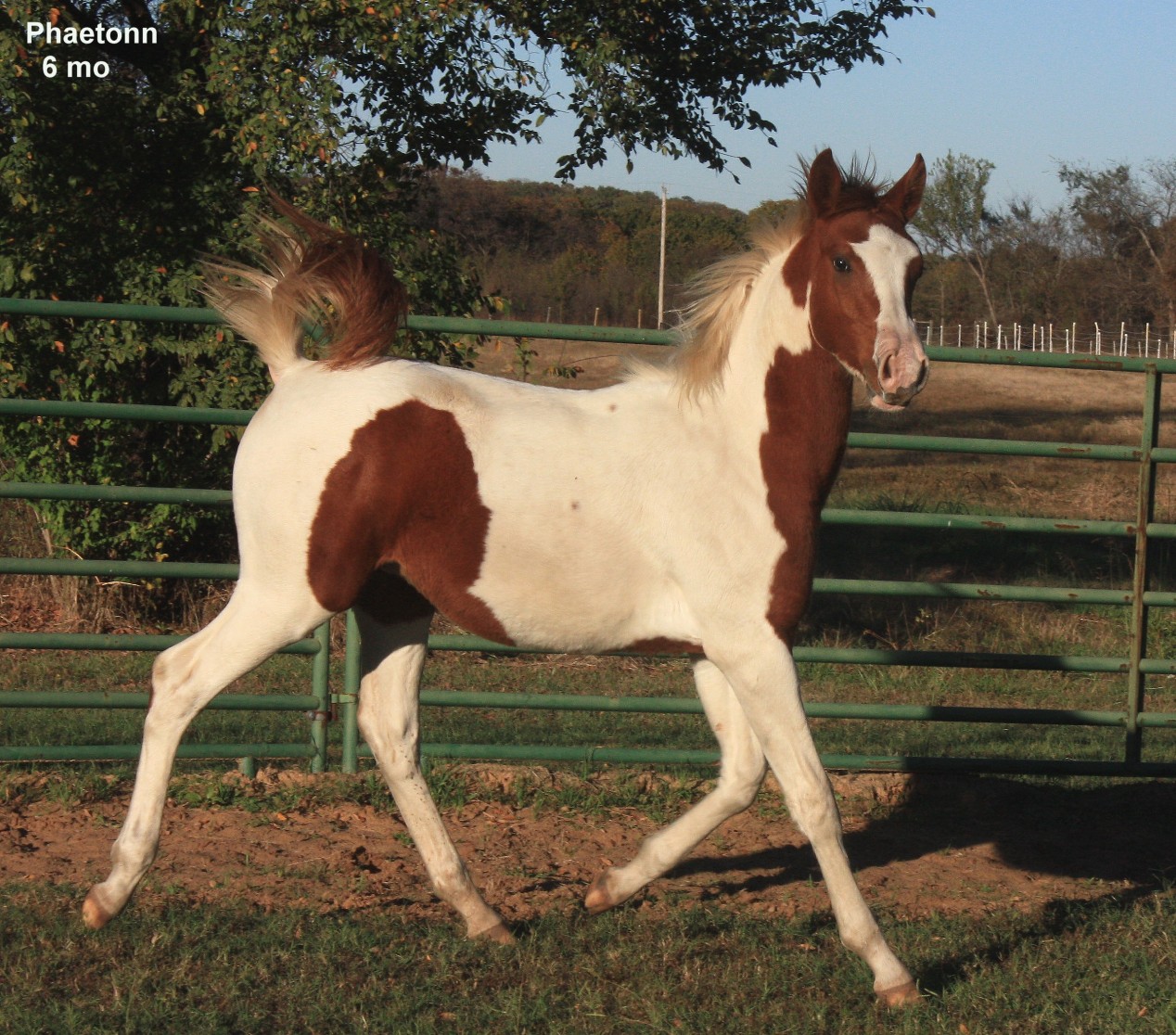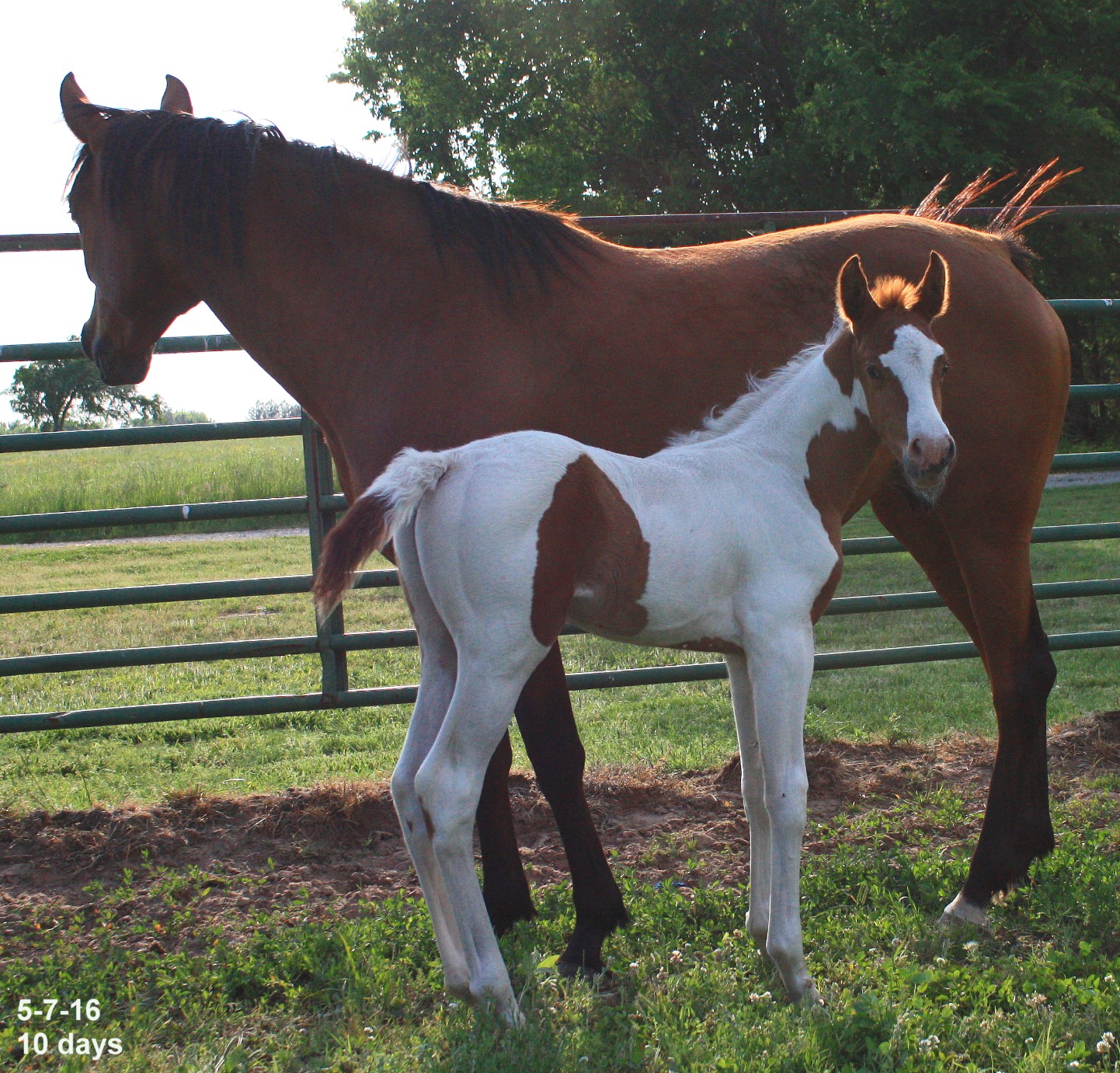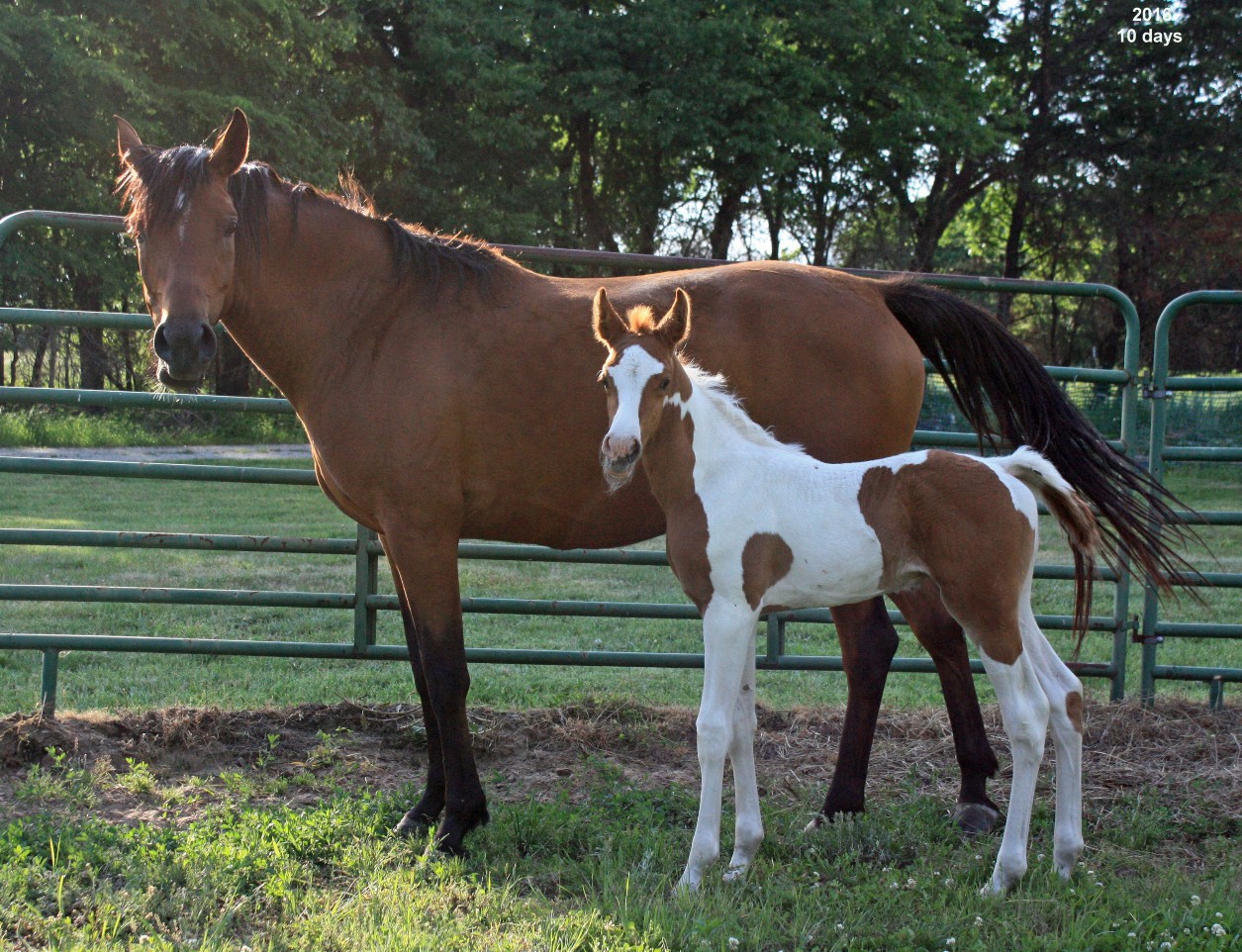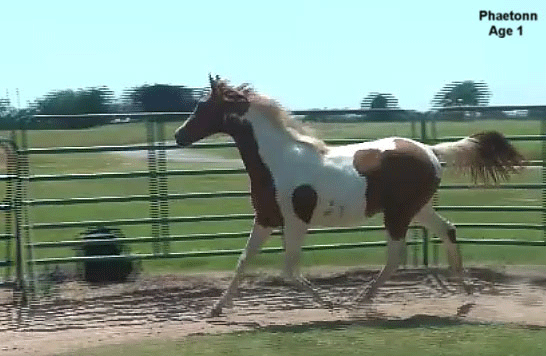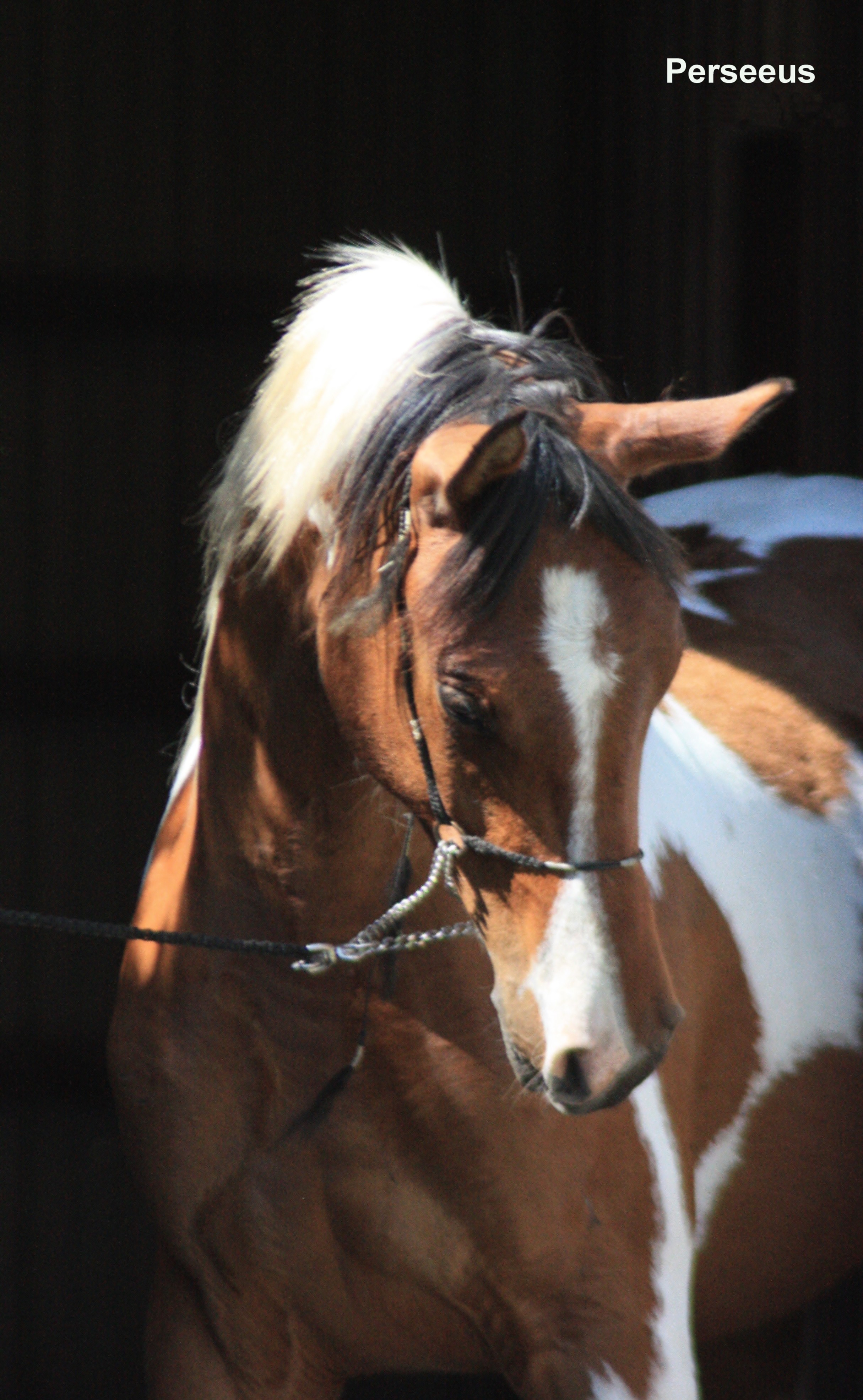 Perseeus: Perseeus turned 3 in April and he is over 15.1!! He's a 4th generation Russian Endurance horse from Firedance Farms! Perseeus's dam is Paandorra (limited distance/early retirement from fractured hock) by Paradoxx(race winner in Jordan) out of MSA Magnollia (endurance). His sire is Poseidon Bay, 3 time Pinto Endurance horse of the Year. You can't get better bred for endurance! This colt is brave, sensible, smart, and very very friendly. Nothing bothers this colt! Perseeus is registered both 1/2 Arabian and pinto. He has one blue eye! This is a very big gelding with good solid bone. If you want a very calm, easy going, no spook horse, here is your chance to raise him your way! Perseeus has great dressage potential as well. He is currently under saddle and he is hands down the best horse I have ever started. This horse is absolutely fabulous! Perseeus is proudly owned by Kim DeForrest of California!
VIDEO: https://www.youtube.com/watch?v=VaK-0EaY_YU under saddle: https://www.youtube.com/watch?v=cew_GtuURss
with Eddie Ralston: https://www.youtube.com/watch?v=IQxLn_ChswQ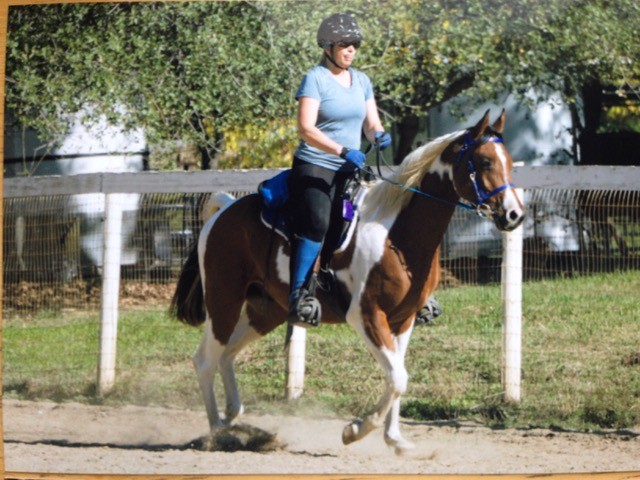 Our best Russian mare...NAARNIA....full sister to our Russian stallion Naalo and the only daughter of The One Iment!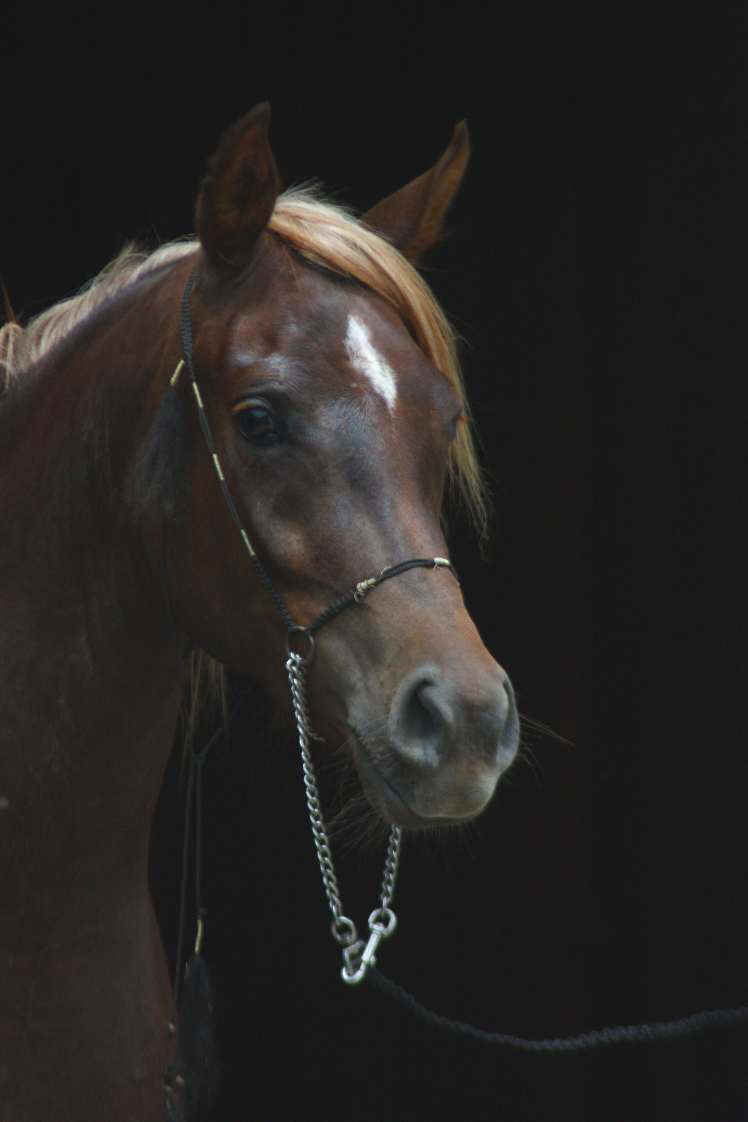 NAARNIA: 6 yr old Straight Russian mare. 14.3. This mare is awesome! She is incredibly smooth! Naarnia has had a month of beginning cow work and she just did a 25 mile night ride last weekend. She did amazing. No spook here! And wow, if you want a smooth horse, she is the one! Naarnia's talent will be multidays and 100s, as she is calm and stable and a (very) easy keeper! This horse has incredible potential. She has lived all her life out on 100 acres with the herd. Her sire, Paradoxx, is a endurance race winner in Jordan. This is the only filly of The One Iment. Three of her half brothers won BC last fall. The Russian trot will get you tens in gait everytime at the vet checks! If you are serious about a great multiday or 100 mile horse, she is your horse! She tries very hard to please. We've waited a long time to offer you this mare and she is every bit as good as I knew she would be. Although she is only 14.3, she is a very stout mare with excellent bone. $6000
Naarnia has found her partner with Natalie Schneider of Billings MT! Natalie says you are welcome to write her about our horses! dandnschneider@me.com
VIDEO: https://www.youtube.com/watch?v=9LehN88UOeg under saddle: https://www.youtube.com/watch?v=0R7_qOZkG50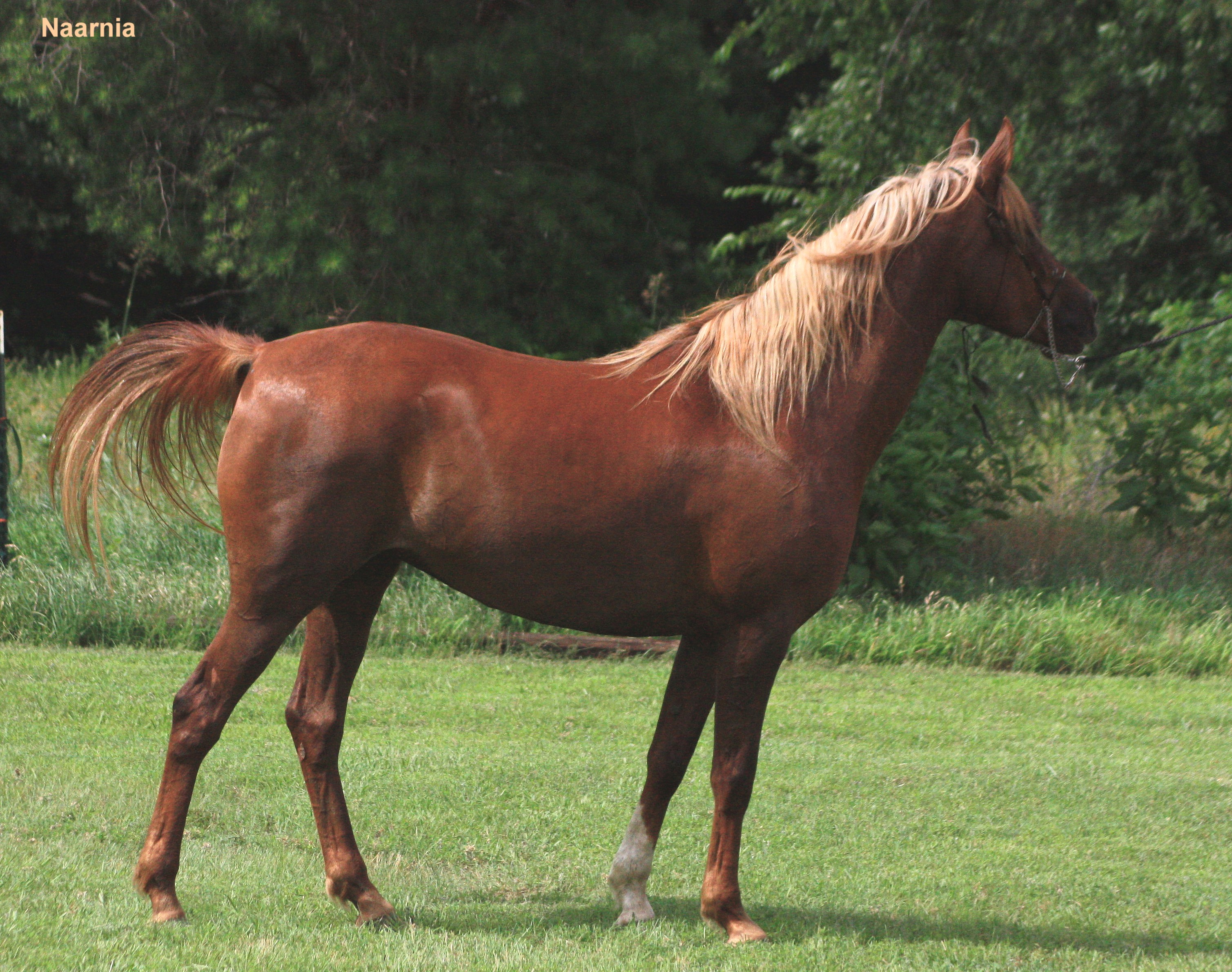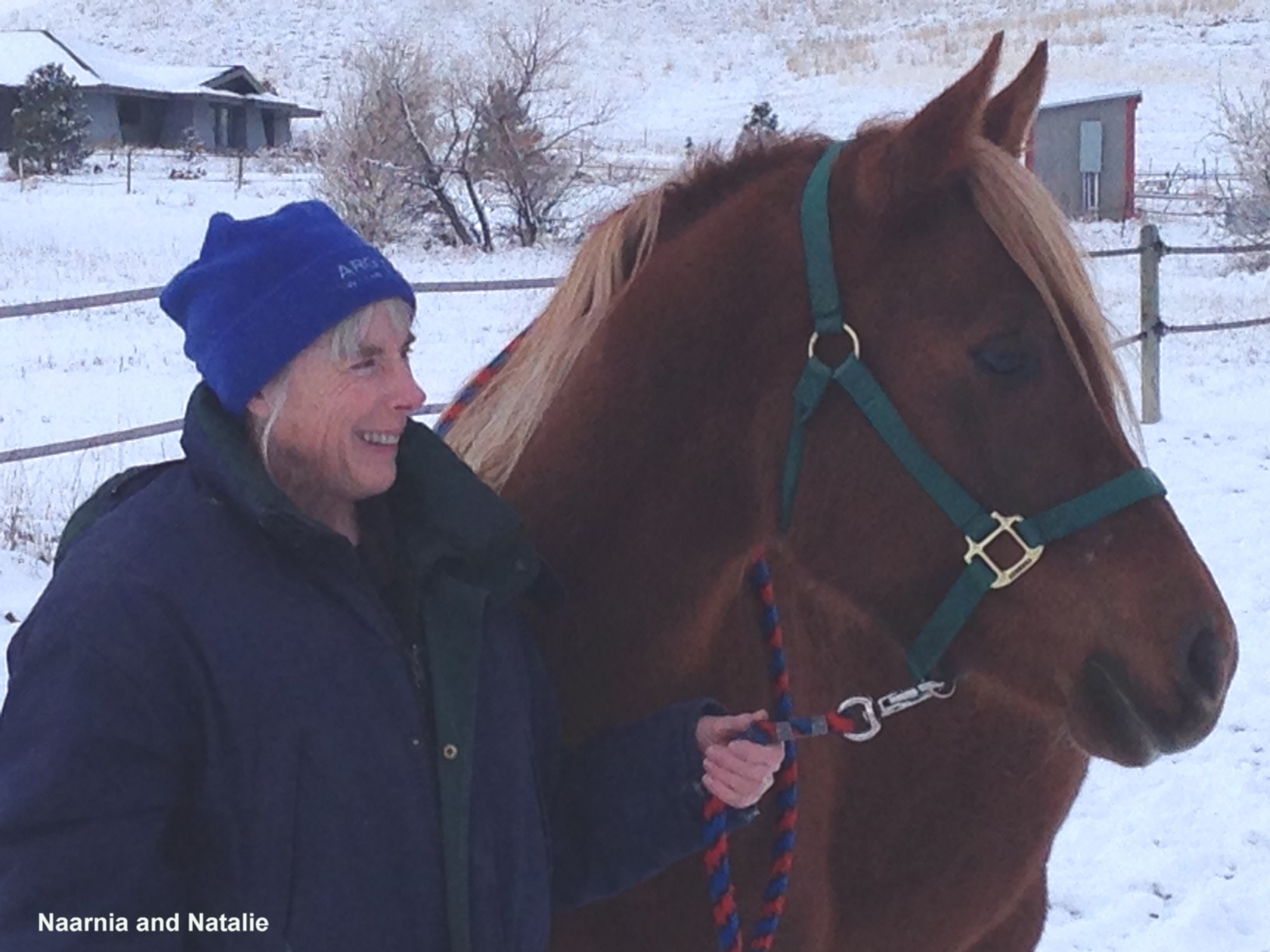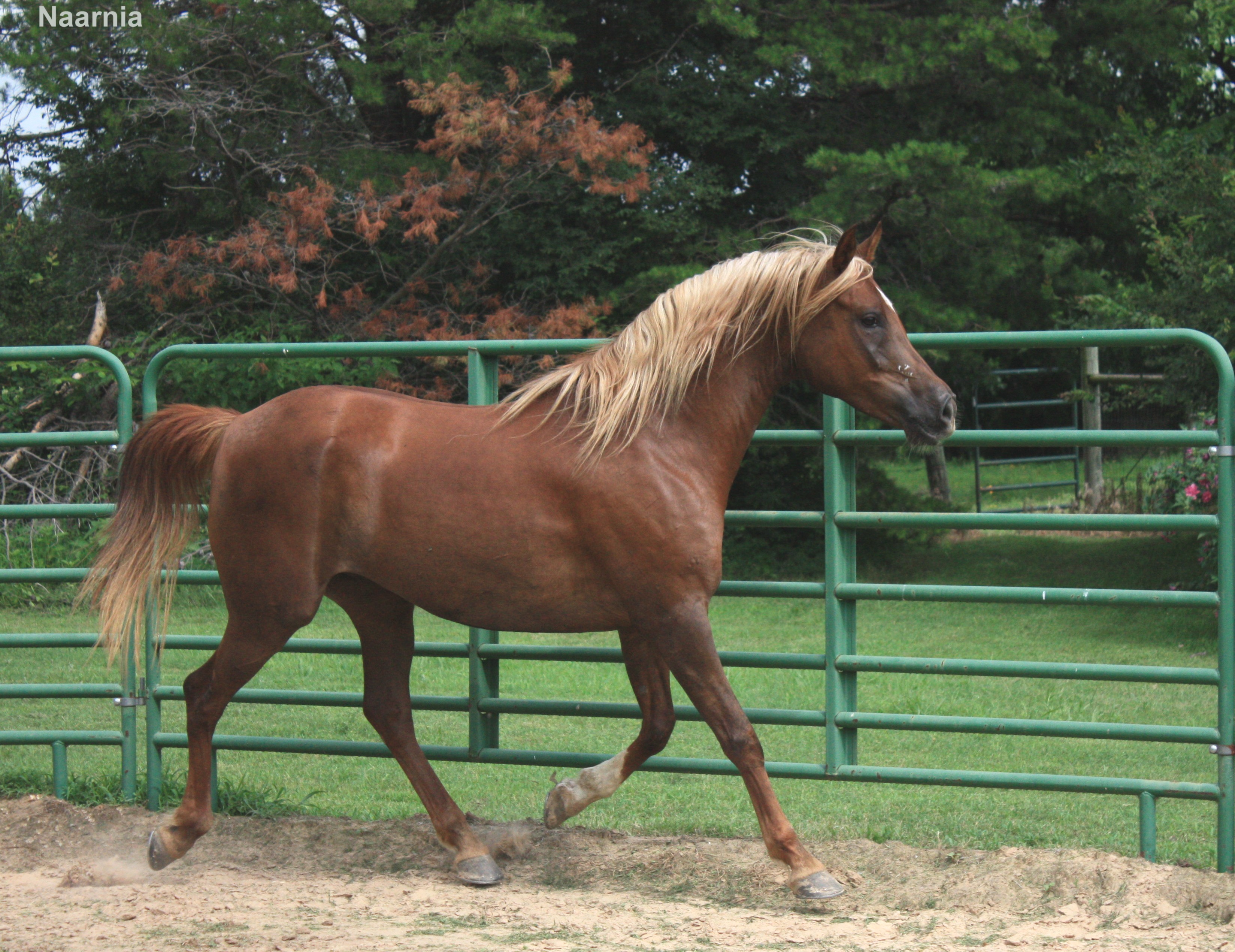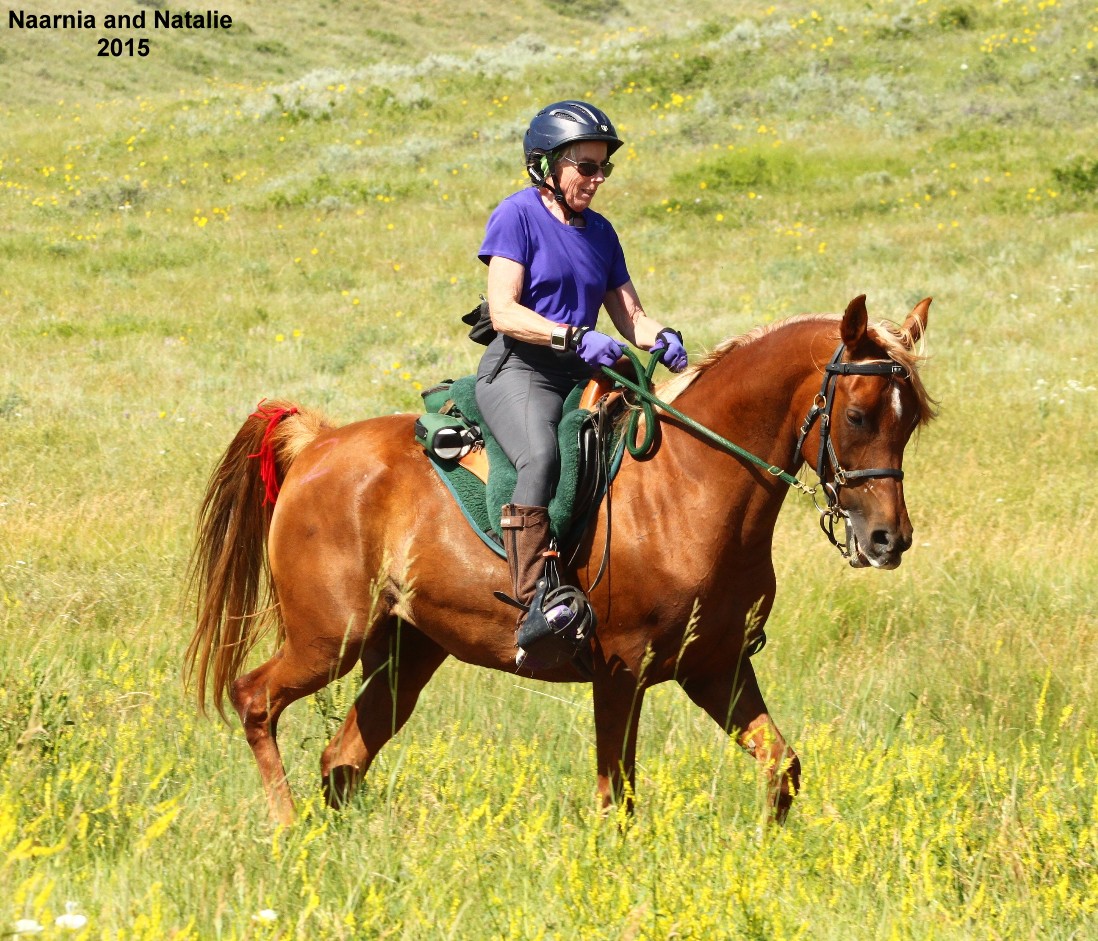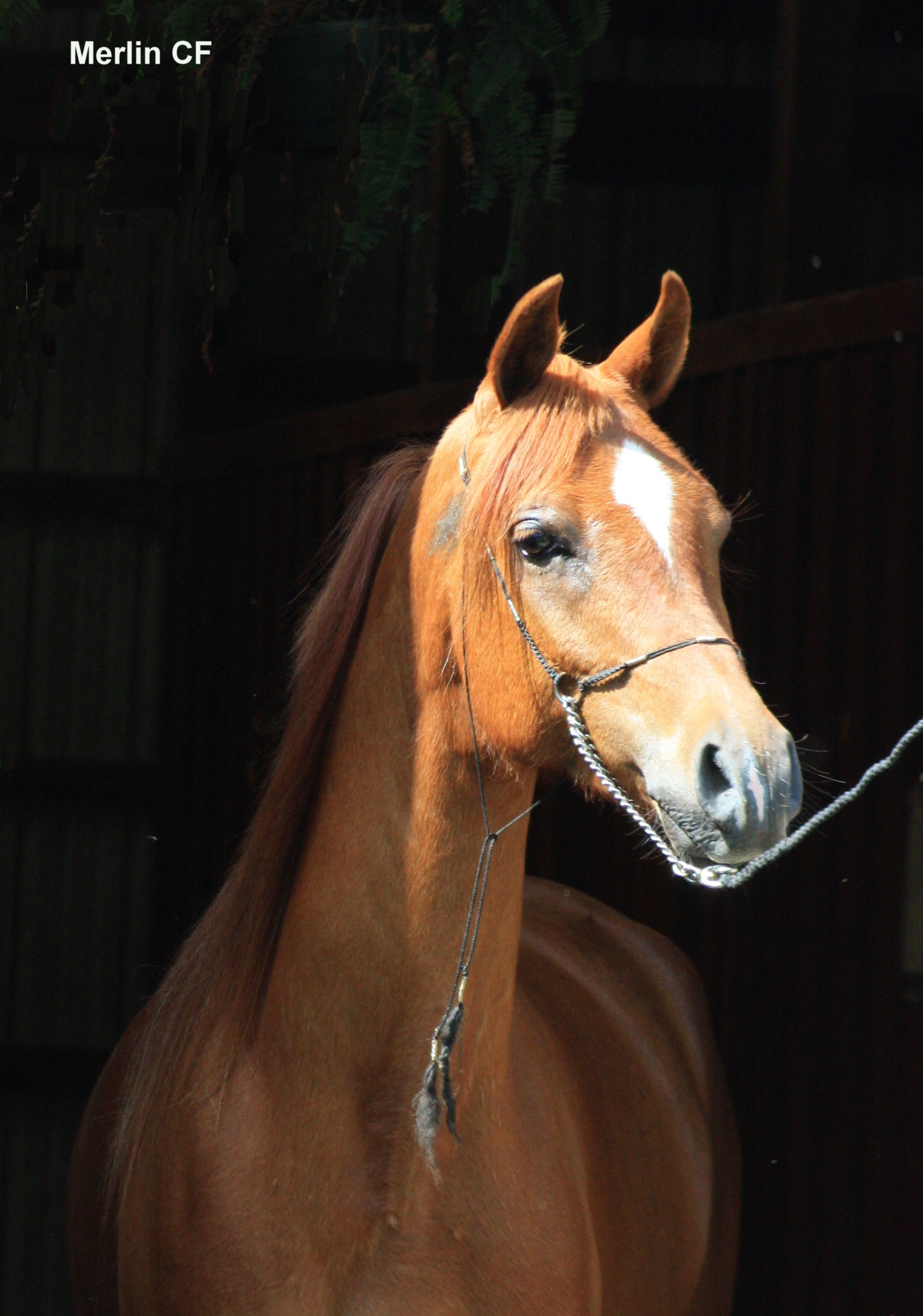 MERLIN CF: 4 yr old 15.2h chestnut gelding. This colt is wonderful! He is sweet, loves attention, calm, and very well broke. We have not done a lot of conditioning on him because he was so tall and young, so we have given him a chance just to grow up in the pasture. He runs to you when you call him and is quiet on a tie. Merlin loves to please and is a quiet horse. He's a stout 15.2 with great bone. Merlin just did his first 25 mile ride in Sept and did very well.$5000 VIDEO: https://www.youtube.com/watch?v=5trUZ9e-ccA
Merlin has found his perfect match with Pamela Miller of Cerrillos NM! Feel free to email Pamela about firedance farms horses! pamnshine@yahoo.com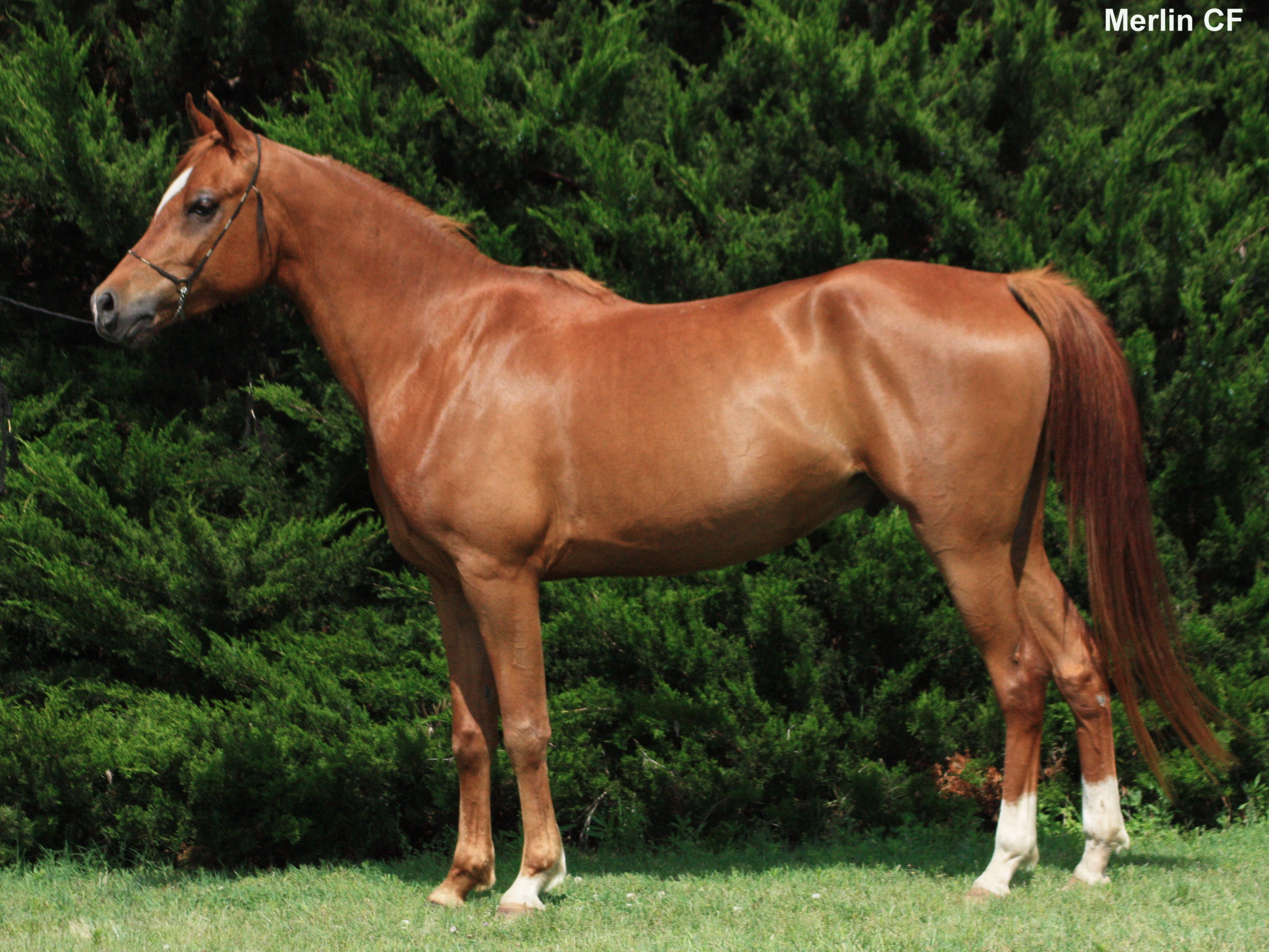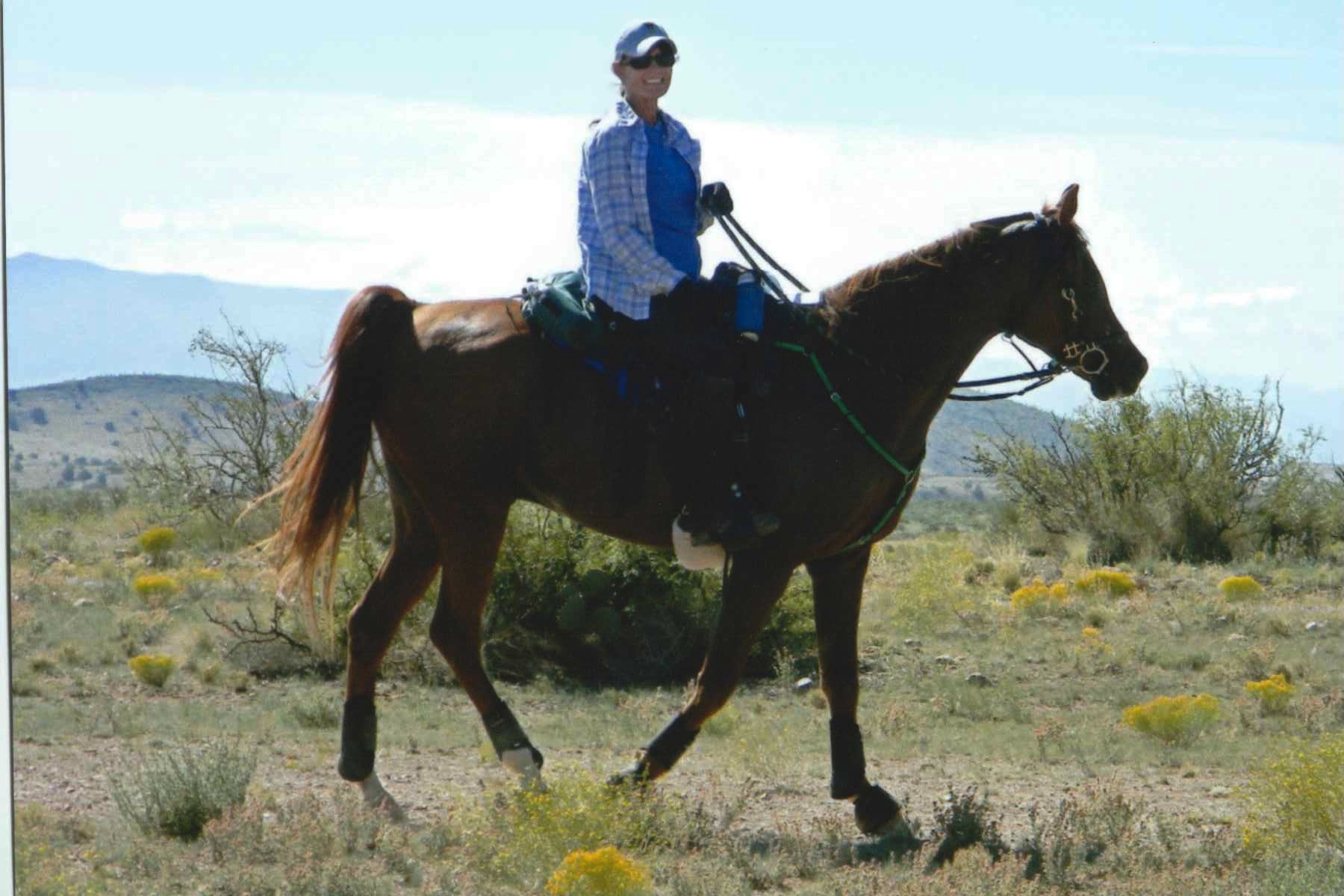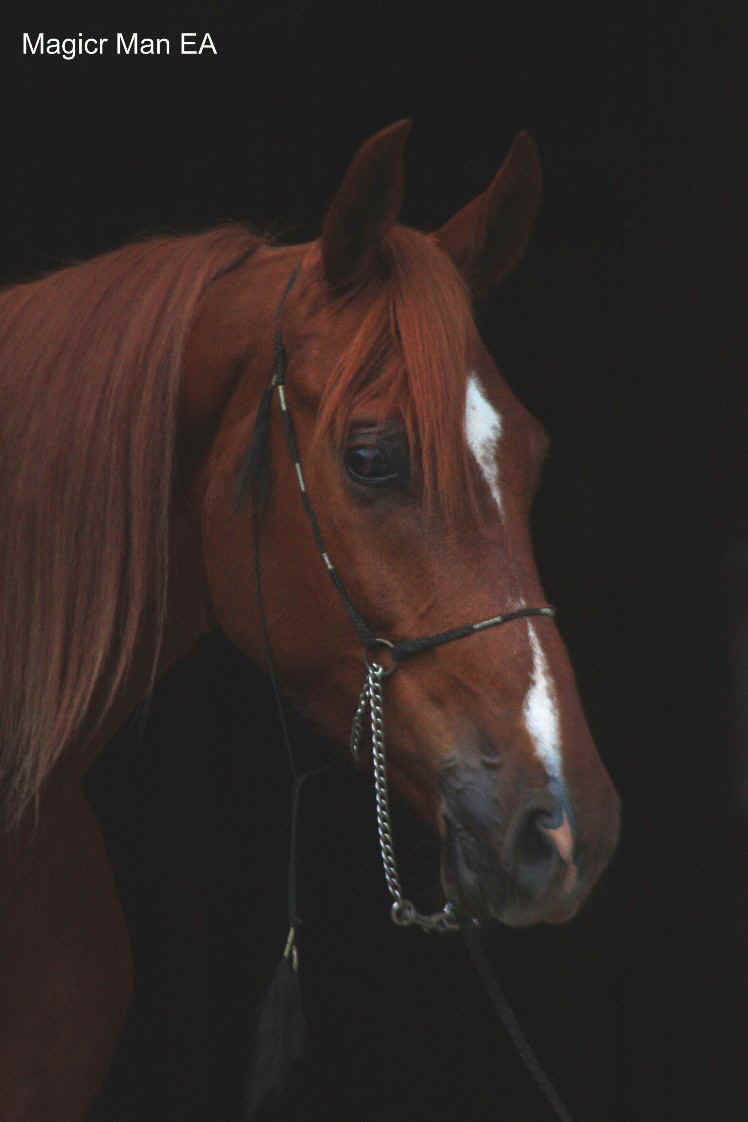 MAGIC MAN EA: Coming 5 year old 16.2 half Arabian half saddlebred Mamage son. All I can say about this horse is WOW!!! He is very well broke and is very well trained hunt seat. Magic Man is very calm and loves attention! Nothing bothers this horse and he loves everyone. He did two limited distance rides last fall and was perfect! But be prepared, he's not even 5 and he is TRULY 16.2!! $6500 Breeders Sweepstakes. I'm very happy to say that Magic Man is going to Bob Marshall, DVM in WV. Bob fell in love with his wife's horse, Worthy Enough, so now they have a matched pair! You are welcome to email Beth and Bob about Firedance Farms Horses! Look for them on rides in the NE, when Bob isn't vetting the ride! woodhavenbeth@netscape.net
VIDEO: https://www.youtube.com/watch?v=8ZXSCRlnDW8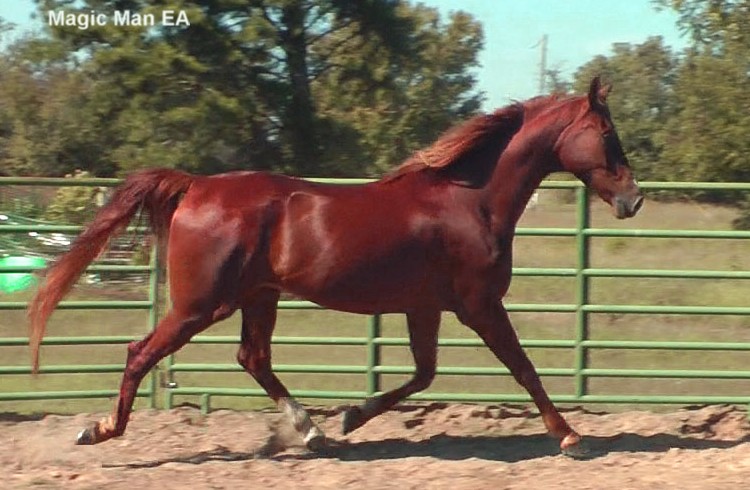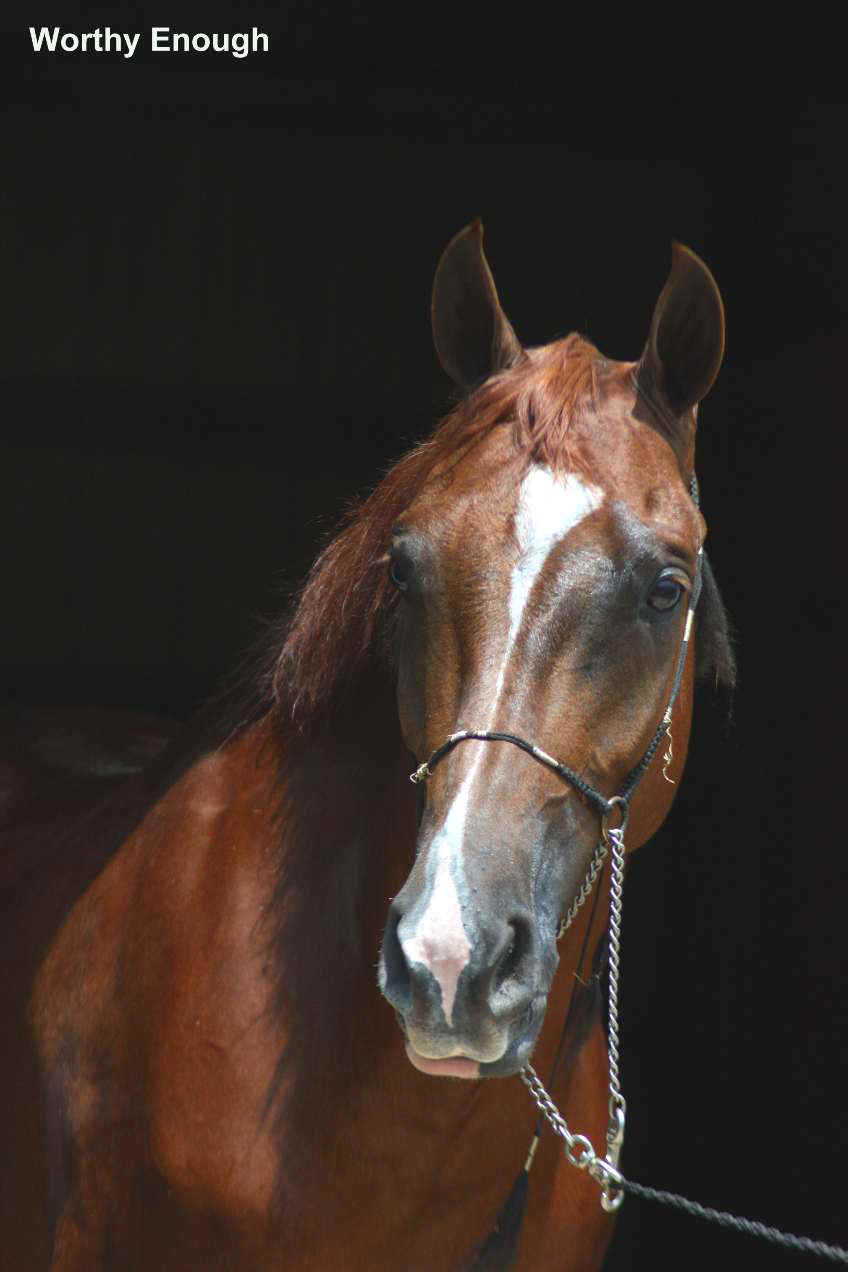 WORTHY ENOUGH: Wow, it's really hard to put Worthy Enough (Copper) on the webpage. We all just love this horse, but...if we love him this much we know that his match will love him even more! Copper is 1/2 Saddlebred and 1/2 Arab. Like Dre, he is TRULY 16h (well 16 and one quarter actually) but he is more slender Copper is absolutely the smoothest horse you will ever ride. He is 'broke to death' and not a spook at all. He has a wonderful personality and loves nothing more than to go down the trail. I hate to sell this horse because he is so incredibly relaxing to ride. Copper's match is someone who wants a horse that is extremely smooth and not a spook and will go anywhere willingly. Perhaps a rider who now has physical issues or just doesn't want to mess with an undependable horse anymore, but is a good rider. He was also my lesson horse for a 12 year old beginner last summer, so he would love to go somewhere with kids! He has not done many AERC rides because we always took a less experienced horse. Copper finally got his turn to do a 50 Sat and he did amazing! He finished 4th out of 20 on a very muddy twisty turny ride! This is REALLY a nice horse!!! Our ride photographer said he was the prettiest horse he's ever seen! His photos will be posted soon! Breeders Sweepstakes. $6500 Too late! Copper has found his lifetime match with Beth Marshall of WV! Beth says to be sure to email her for information on Firedance Farms Horses! woodhavenbeth@netscape.net
VIDEO: https://www.youtube.com/watch?v=0GywaXilhNg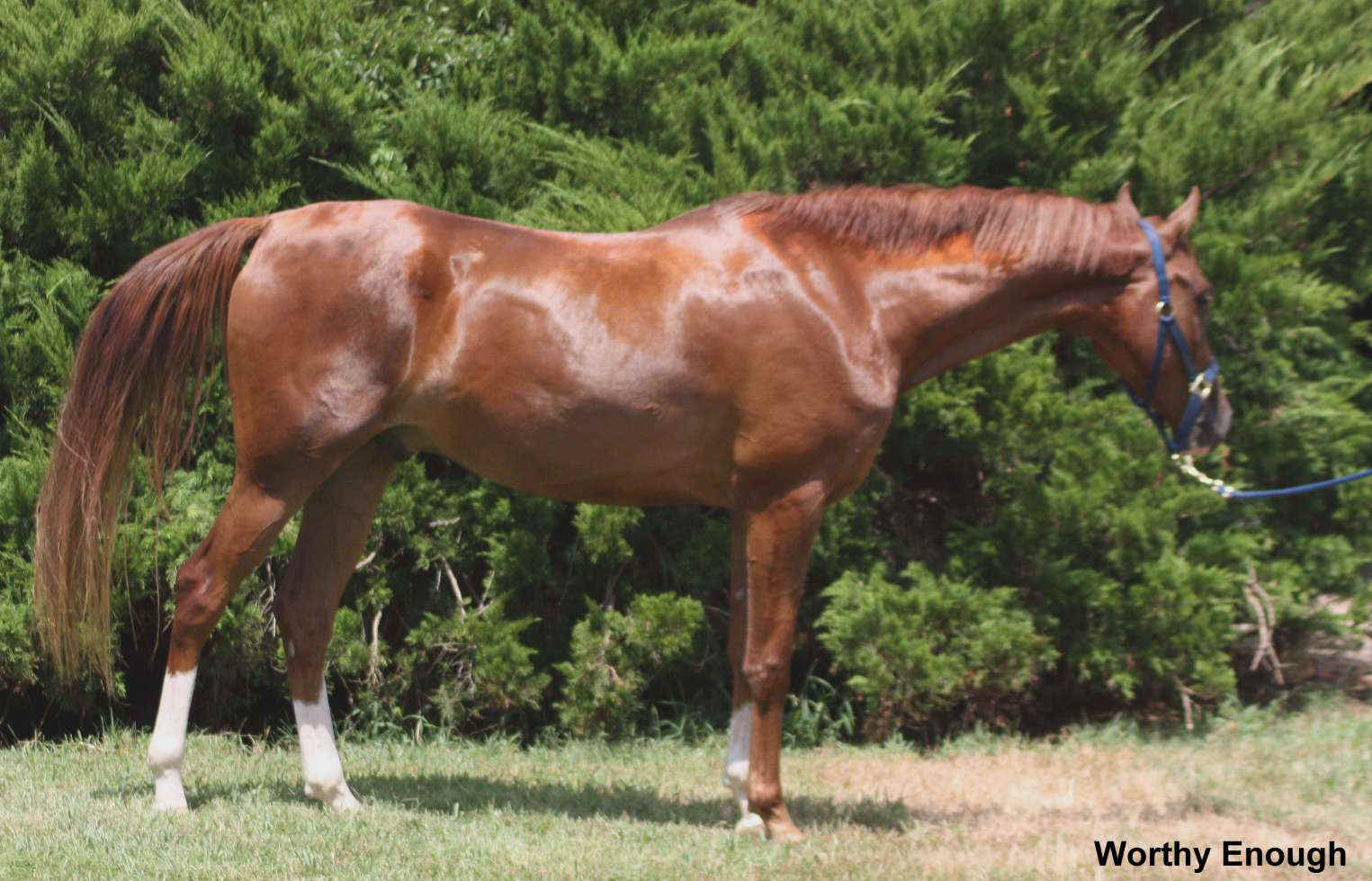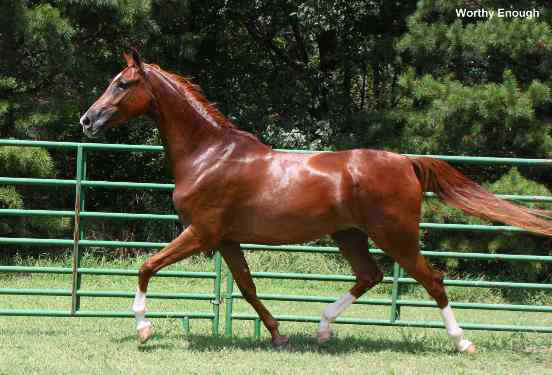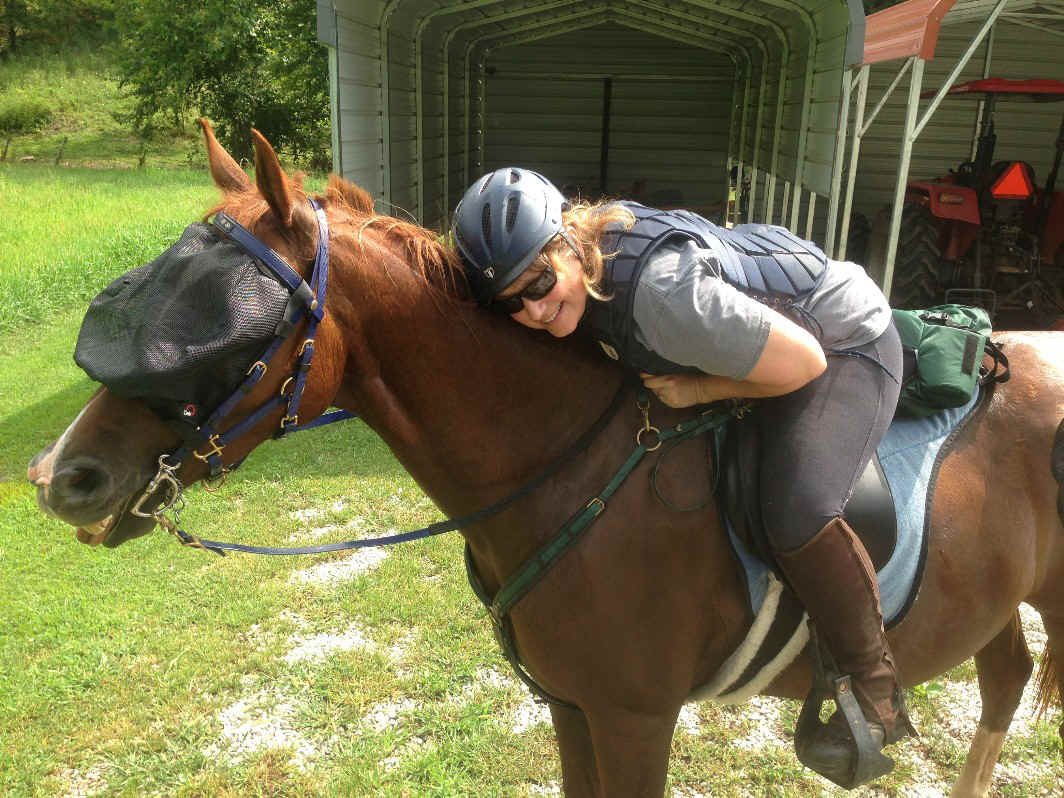 Beth and Worthy!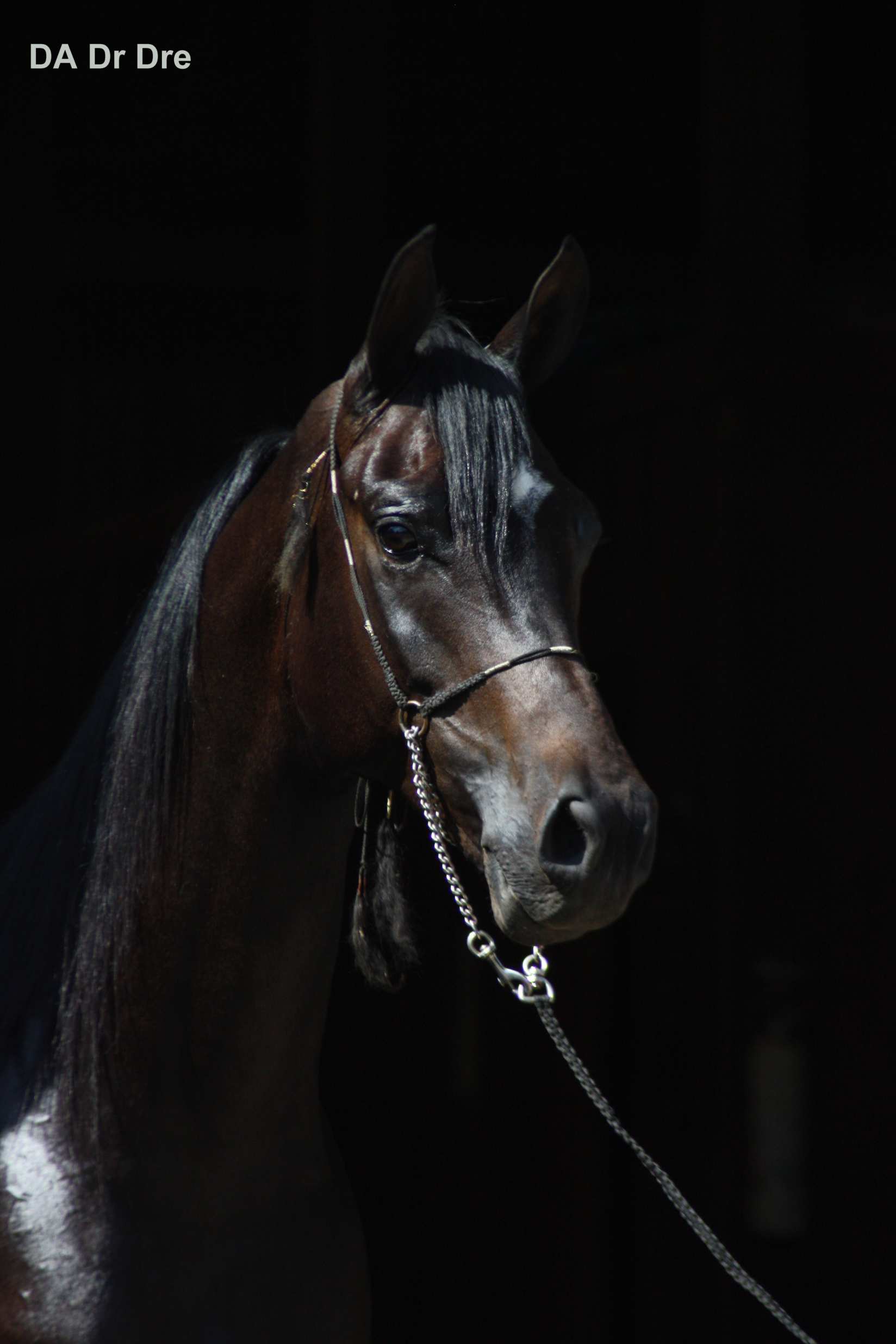 DA DR DRE : We have all agreed that Dre is the best endurance horse we have trained (and that's saying A LOT!). He did a hot 90 degree 50 in August and got 2nd high vet score with 220 lbs! (my little Russian 100 mile mare got 1st..not fair!) He did his second 50 in Oct and received high vet score! Dre is a 16h 7 year old black bay gelding. 3/4 Arab, 1/4 Saddlebred.This horse is fantastic and definitely international caliber. Dre is BIG; truely 16h barefooted and big boned, but not bulky. Dre will be very competitive and his match is someone who really wants to be competitive as well. He is not a spooky horse and is easy to control but he is big and strong and not for the feint of heart! We will not sell him to someone who wants to 'win now' but to someone who wants to bring him along slowly and be competitive in the long run. This is your chance to win the AHA championship 1/2 Arab and make some money! Dre has it all, not only is he absolutely stunningly gorgeous, he is extremely tough, he loves people, very willing to please, and is Breeders Sweepstakes! He is also extremely well trained (from Scottsdale) in Hunter Pleasure! $8000 Dre has found his lifetime partner with Brianne Brault, of Alberta, Canada! We are so happy for them! Feel free to email Brianne about Firedance Farms! brianne@farmlinksolutions.ca
VIDEO: https://www.youtube.com/watch?v=uC7gMiQpo7g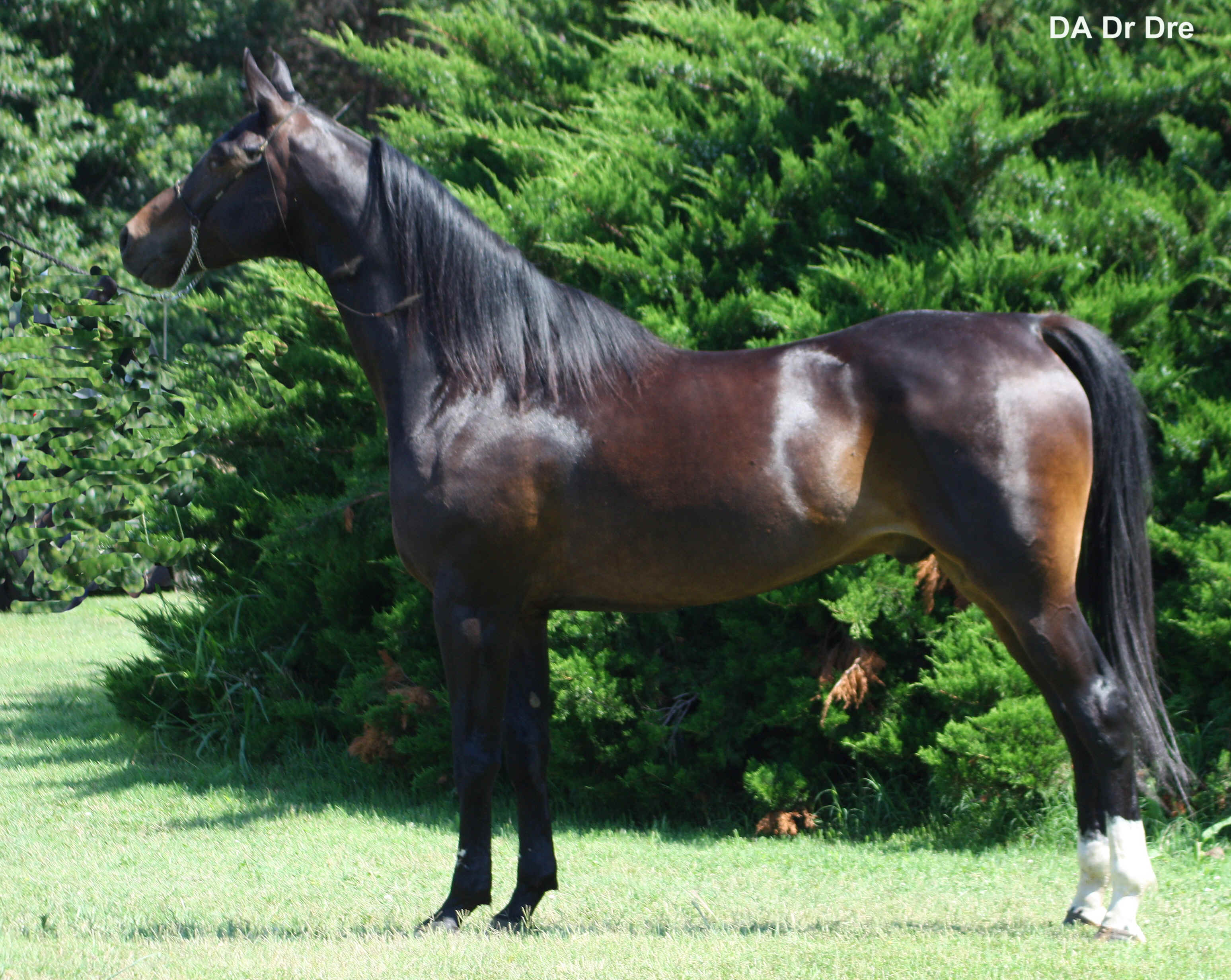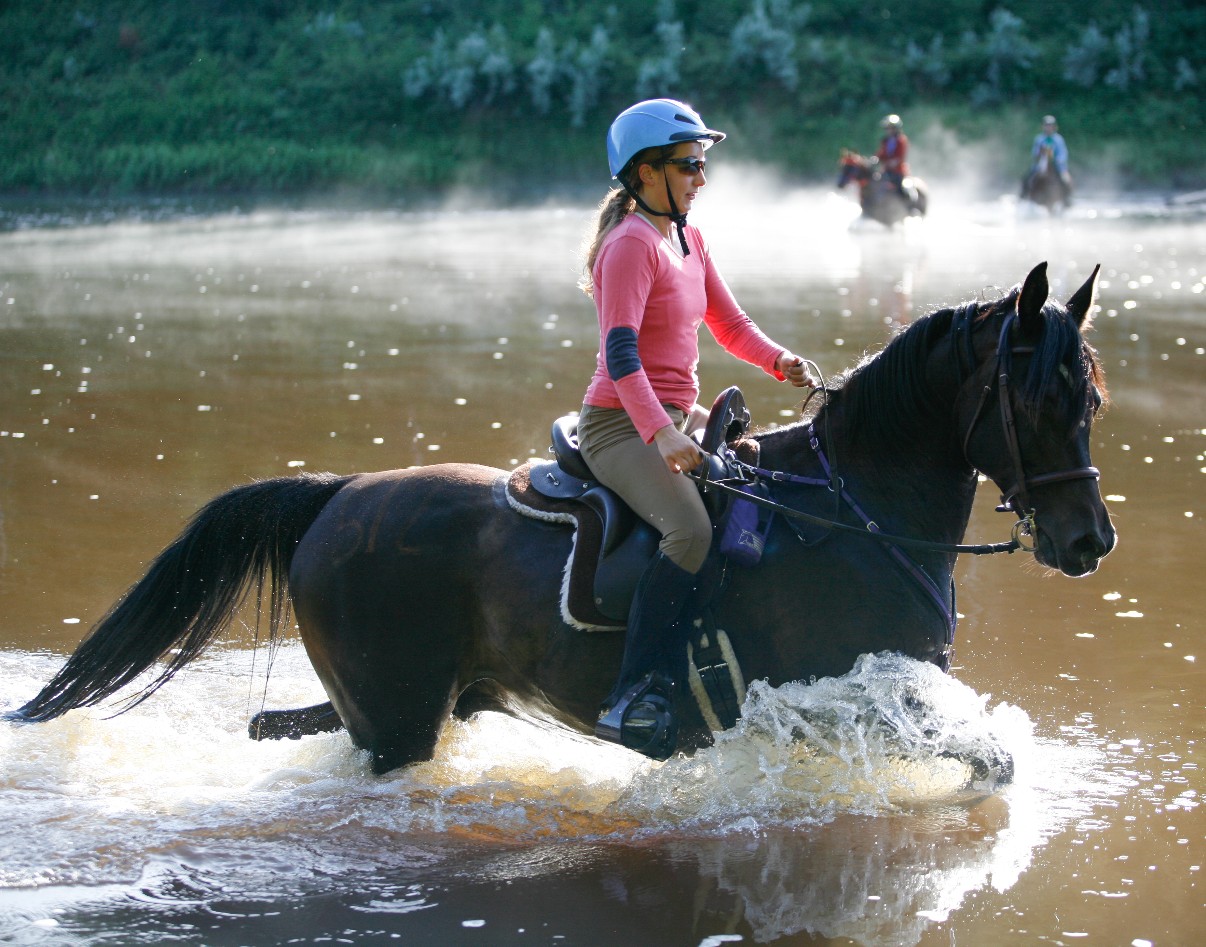 Kecia and Squeaker!
Horses Overseas........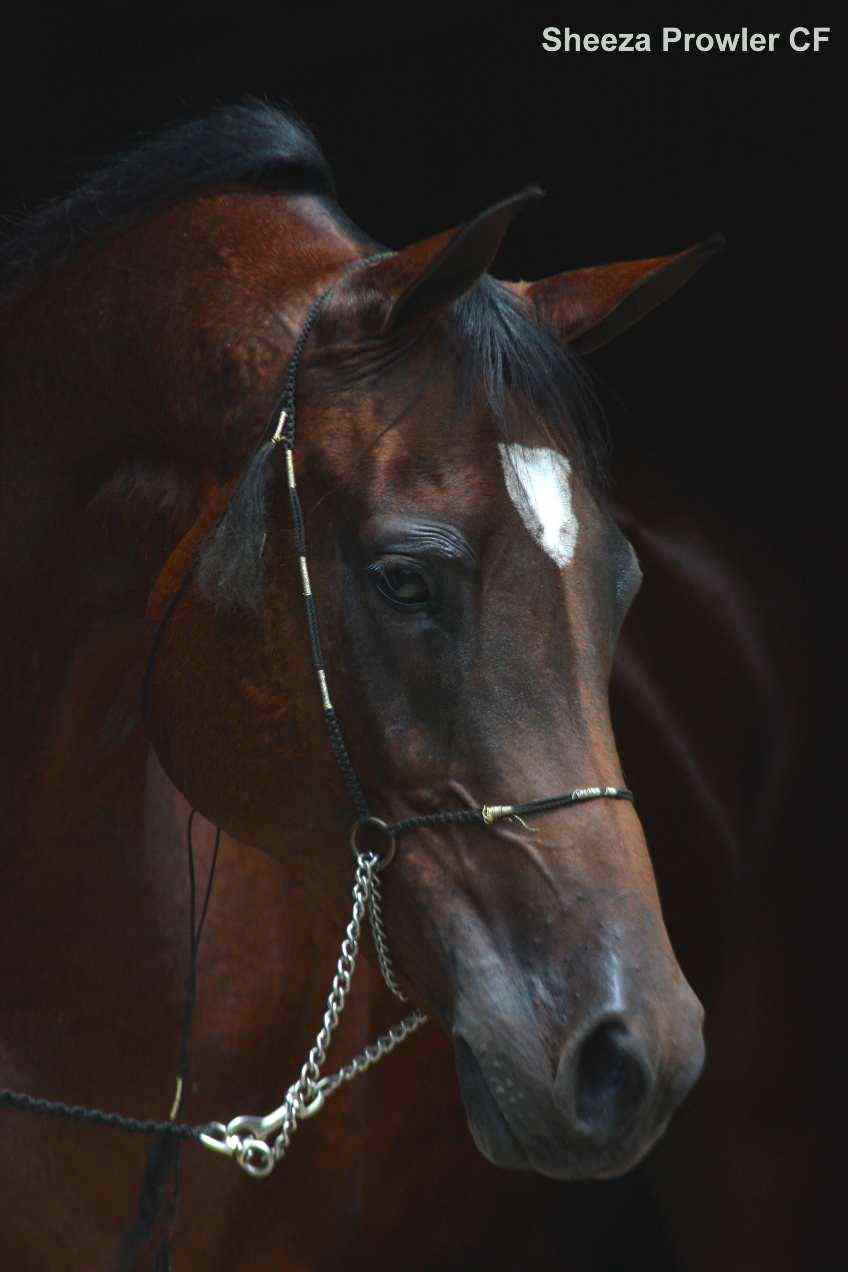 Sheeza Prowler CF: 16+h 8 yr old 1/2 Arabian 1/2 Saddlebred bay mare. Russian/Polish sire out of a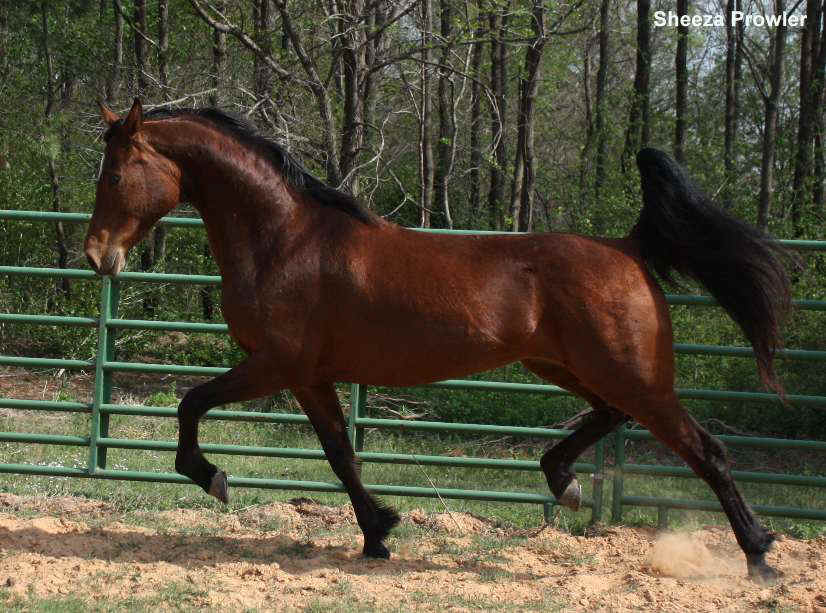 saddlebred mare. This mare is wonderful! She is very well trained and she absolutely loves to go! She is very smooth and covers miles before you even realize it! She did her first 50 last month and she did AMAZING. She was calm and had incredible recoveries. Her CRI was 44/40 at the first vet check. If you want a horse who is pure FUN to ride and can really cover the ground, she is for you! She is very surefooted and very brave! Her match is a confident, rather aggressive rider who loves to fly down the trails! She also has excellent dressage potential for cross training. "Lady" is definitely going to be one of our stars! She is definitely an international level horse because of her exceptional recoveries at ease at covering ground at speed! Please, this horse is for someone who seriously wants to just ride with the wind! Breeders Sweepstakes. $7500 Lady is sold! She is going to Ahmad Abdulla of Kuwait endurance!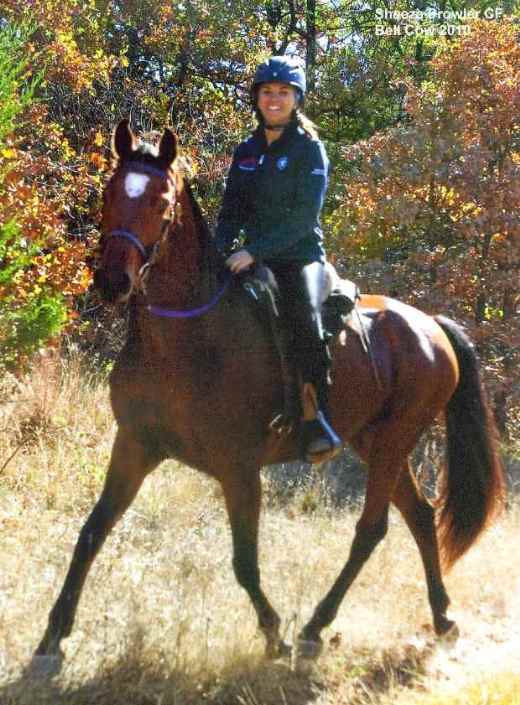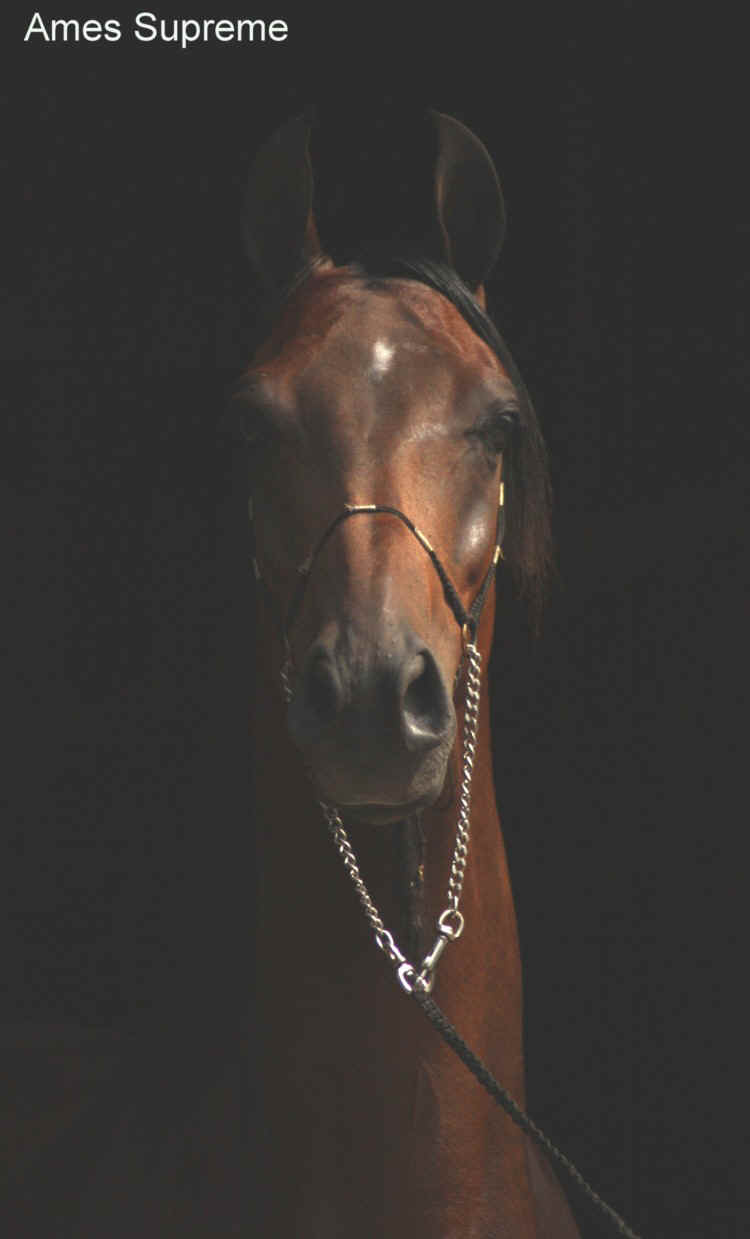 Ames Supreme: 6 year old 15h purebred bay gelding of old Polish bloodlines by Brass. Ames is very athletic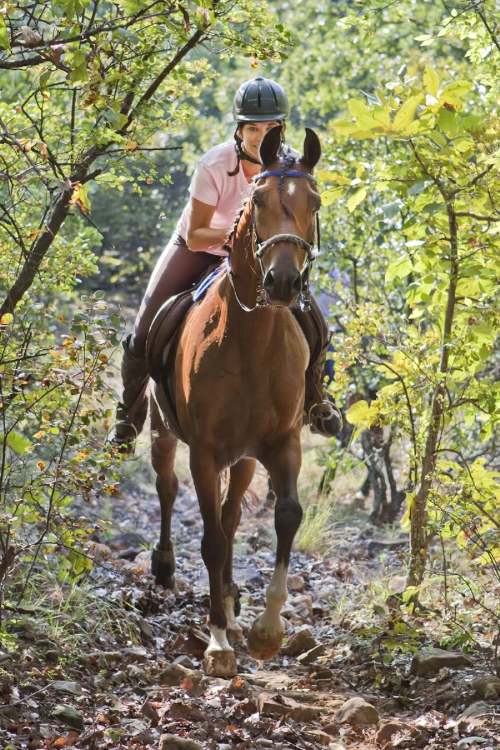 and loves to go down the trail. He has done two 25s and is being conditioned for a 50 this fall. Ames is very well broke and controllable, and does not care if horses go off ahead of him. He loves people and runs to the halter. This horse is going to be a great multiday horse and has the attitude and conformation to compete at the international level. Breeders Sweepstakes. $6000. Sorry, Princess Alia has already snatched him up and he is going to Jordan!!!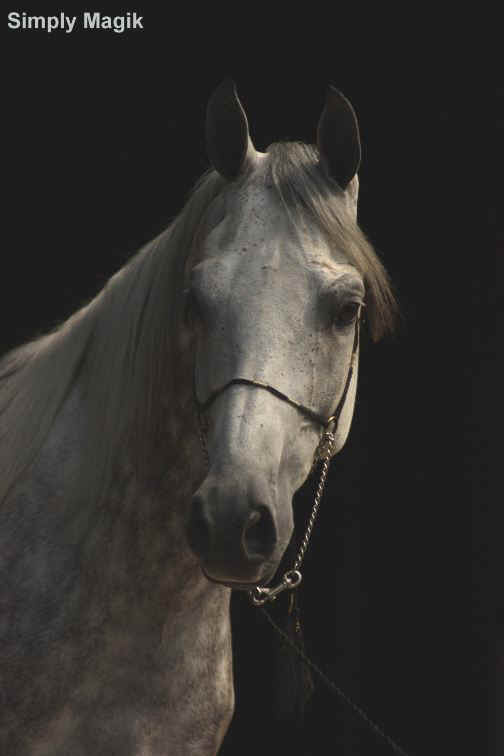 Simply Magik: wow! Is the only thing anyone can say when they see this horse! 16.1h+ grey 6 year old half Arabian half Dutch (Majesteit KWPN). Magik is trained to do some second level dressage and he is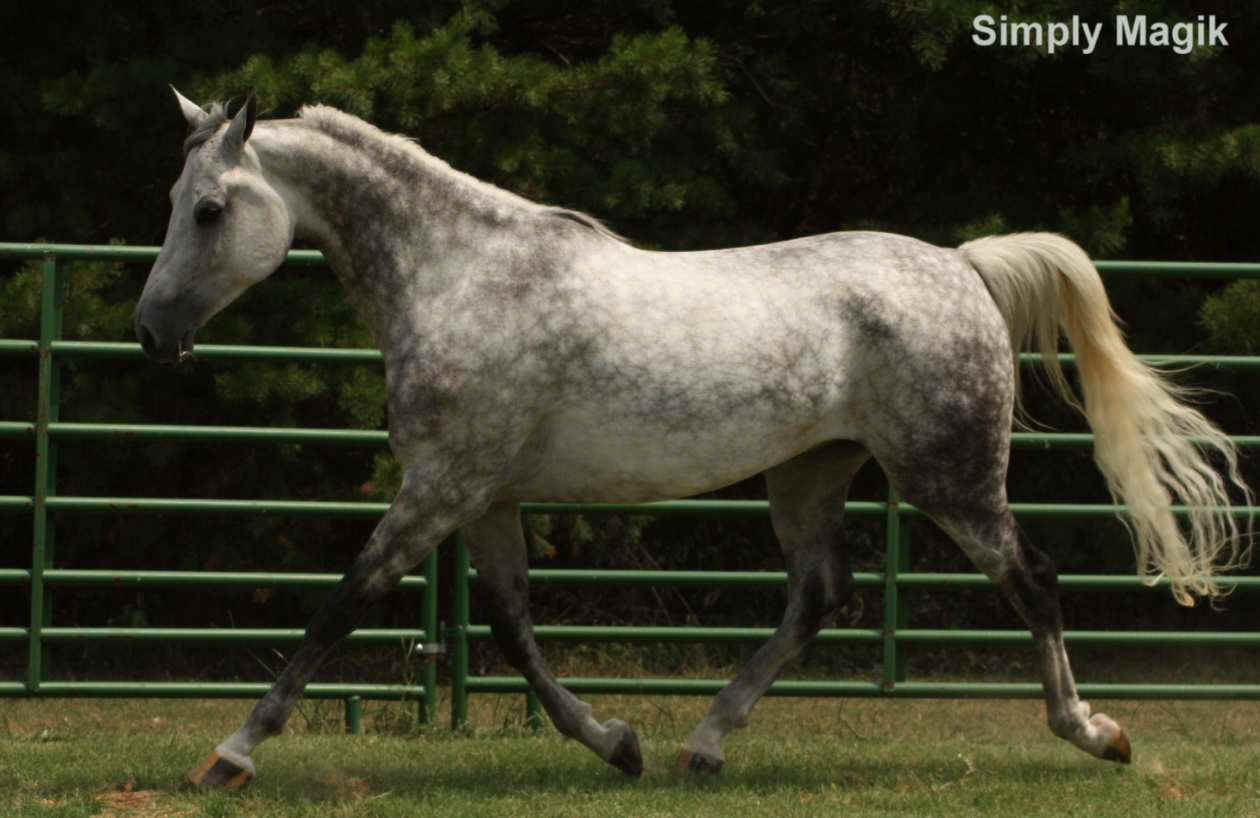 awesome! He is extremely well behaved and a very good learner. He has done one 25. The Dutch gives him bigger bone than a purebred, but he is not a heavy horse. He has the most unbelievable trot you will ever ride! This horse will definitely compete with the very best! Breeders Sweepstakes. $8000 Well I guess you won't have to compete against him, as he is off to Jordan as well!!!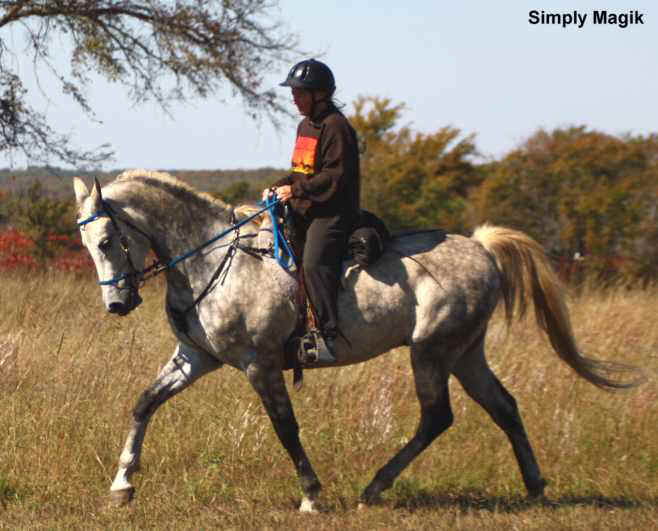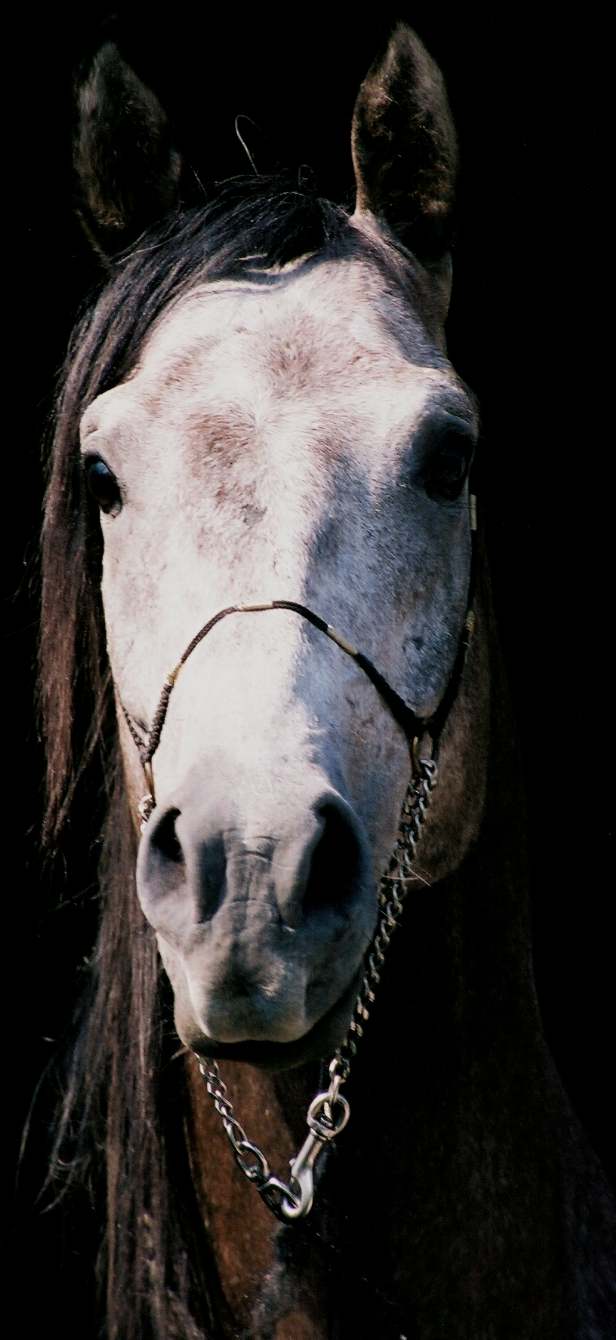 Paradoxx It is with much soul searching that we are offering our senior stallion, Paradoxx, for sale. Paradoxx is the epitome of what we strive for in our Russian breeding. He is a massive coming five year old, and a gorgeous dapple grey. He is over 15.3 and will wear a size 2 shoe. He is truly an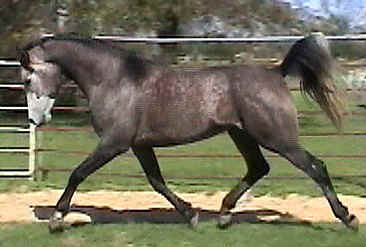 outstanding horse and really needs to be in a place where he will be used. We just don't have the number of mares to breed to him to justify keeping such a horse. He needs to go where he will be used, at a larger breeding facility and/or where someone will show him sporthorse in hand. He is far too good of a horse just to 'waste away' at our small facility. Price is not as much of a consideration as a place where he will be used. We will reserve two breedings a year. See NAALO below as his first offspring.
Paradoxx has gone to the Royal Palace in Jordan! I think he will show his real potential under Princess Alia Al Hussein's capable ownership! UPDATE: Paradoxx is now called Wisdom and just did his first endurance ride in April!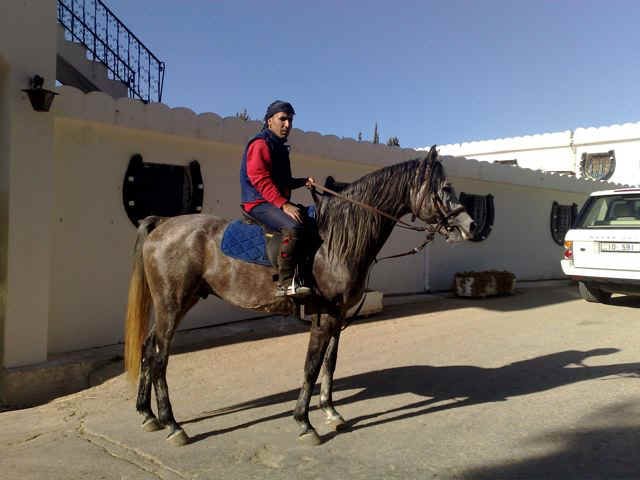 Ground Zero: This horse is amazing! We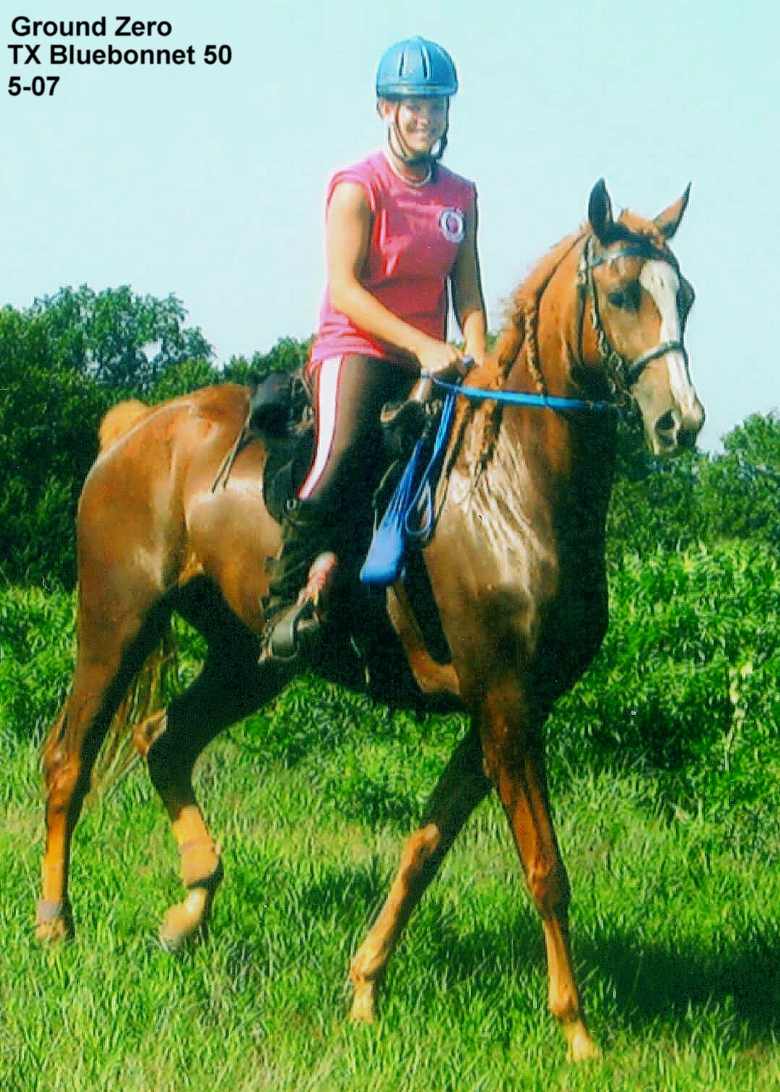 knew he would be good, but we didn't realize how good! Ground Zero is half saddlebred and half Arabian and is huge; a true 16.1 and has beautiful movement. He can trot like the wind. Zero has shown himself to be outstanding in endurance, having completed a 30 mile ride and two slow 50 mile rides with incredible recoveries! We know he is going to be 'one of the stars' and he is only 5! Of course, being a saddlebred/Arab cross, he is super fun to ride and loves to go! You will definitely fall in love with this horse! I will sure be sad to see him go, as he's my favorite to ride, but he needs a best friend who will take it slow and bring him on to be a star! Breeders Sweepstakes. $7500 Ground Zero has been purchased by Alia Al Hussein in Jordan! We are very excited for his overseas endurance experience!!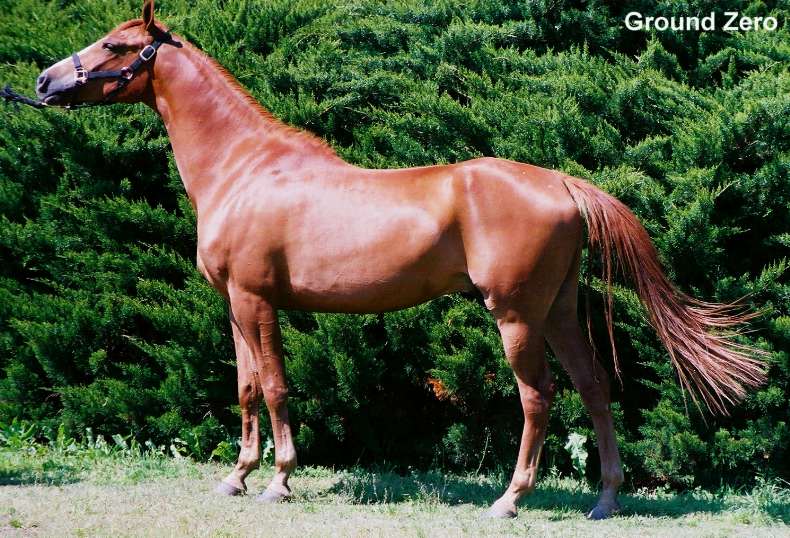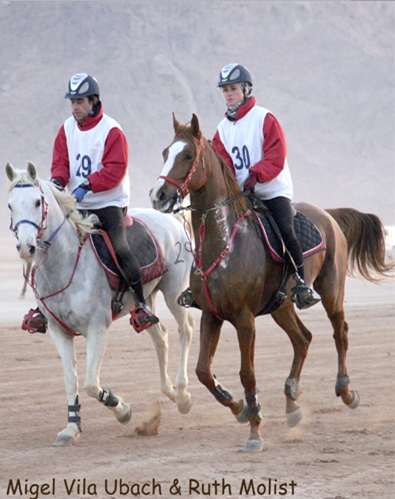 For more sales, please see our reference pages!