Sommer Spirit DS Saddle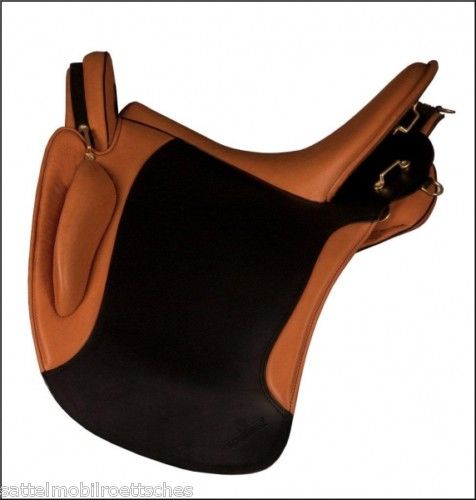 I have ridden a lot of miles and seen a lot of endurance saddles, but when I saw this German endurance saddle I had never seen anything like it. I ordered one and immediately fell in love. This is the most secure, comfortable saddle you will ever ride! It is made with Sommer's flex panel dressage tree which allows the horse complete freedom of movement. It is also adjustable. The stirrup leathers are under the flap, so no rubs! It also has what western riders call a center fire rigging, something I had never seen in an English saddle. By partnering with THEHORSEOFCOURSE in the USA, I am now the US rep for this saddle, because I think you will love it as much as I do!
The saddle of your lifetime.
Articles on Sommer Saddles:
https://horsesdaily.com/article/sommer-comes-lauded-betsy-steiner-loves-her-spezial
https://dressageheadlines.com/articles/dressage/sommer-saddles-and-top-rider-shelly-francis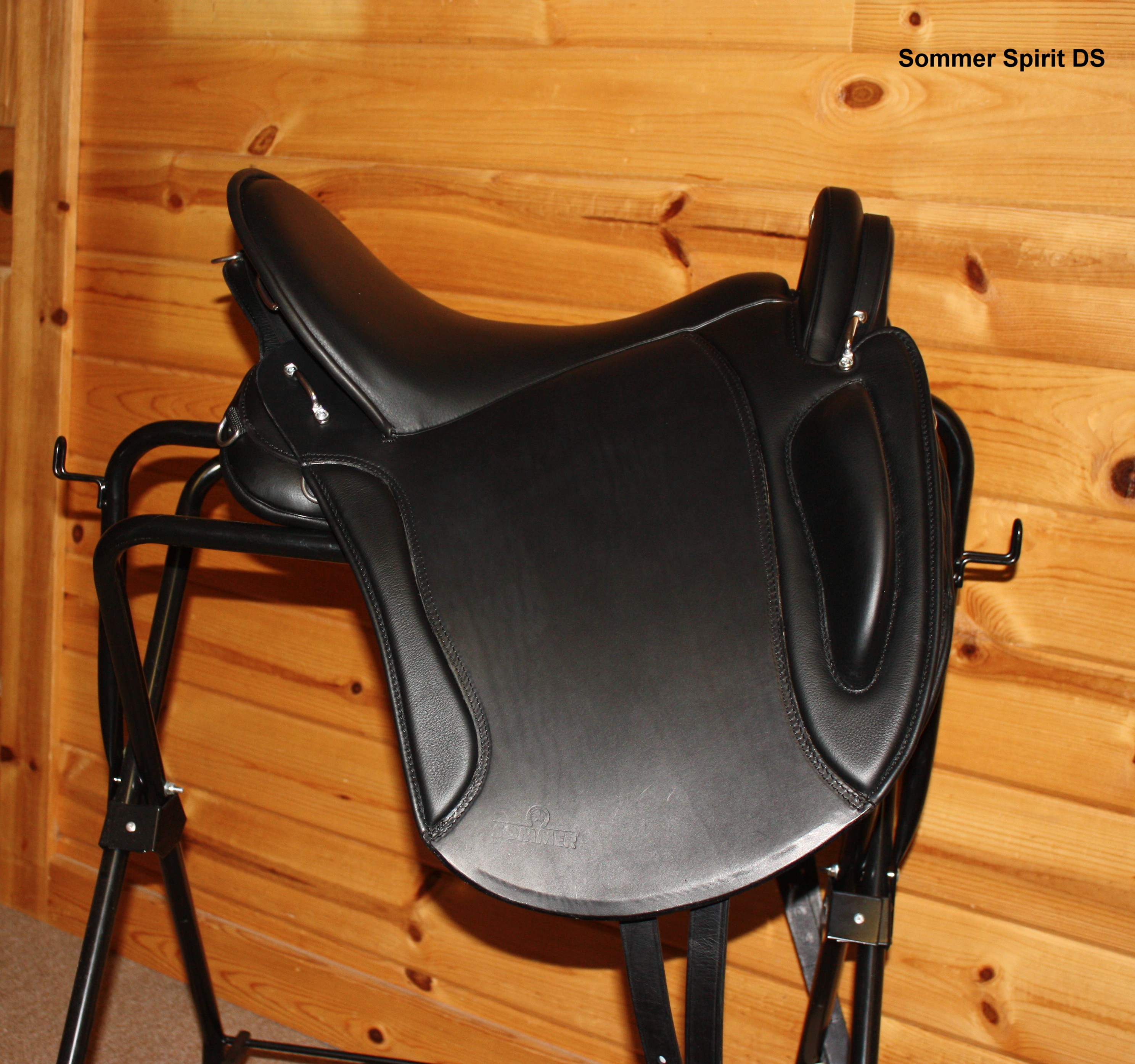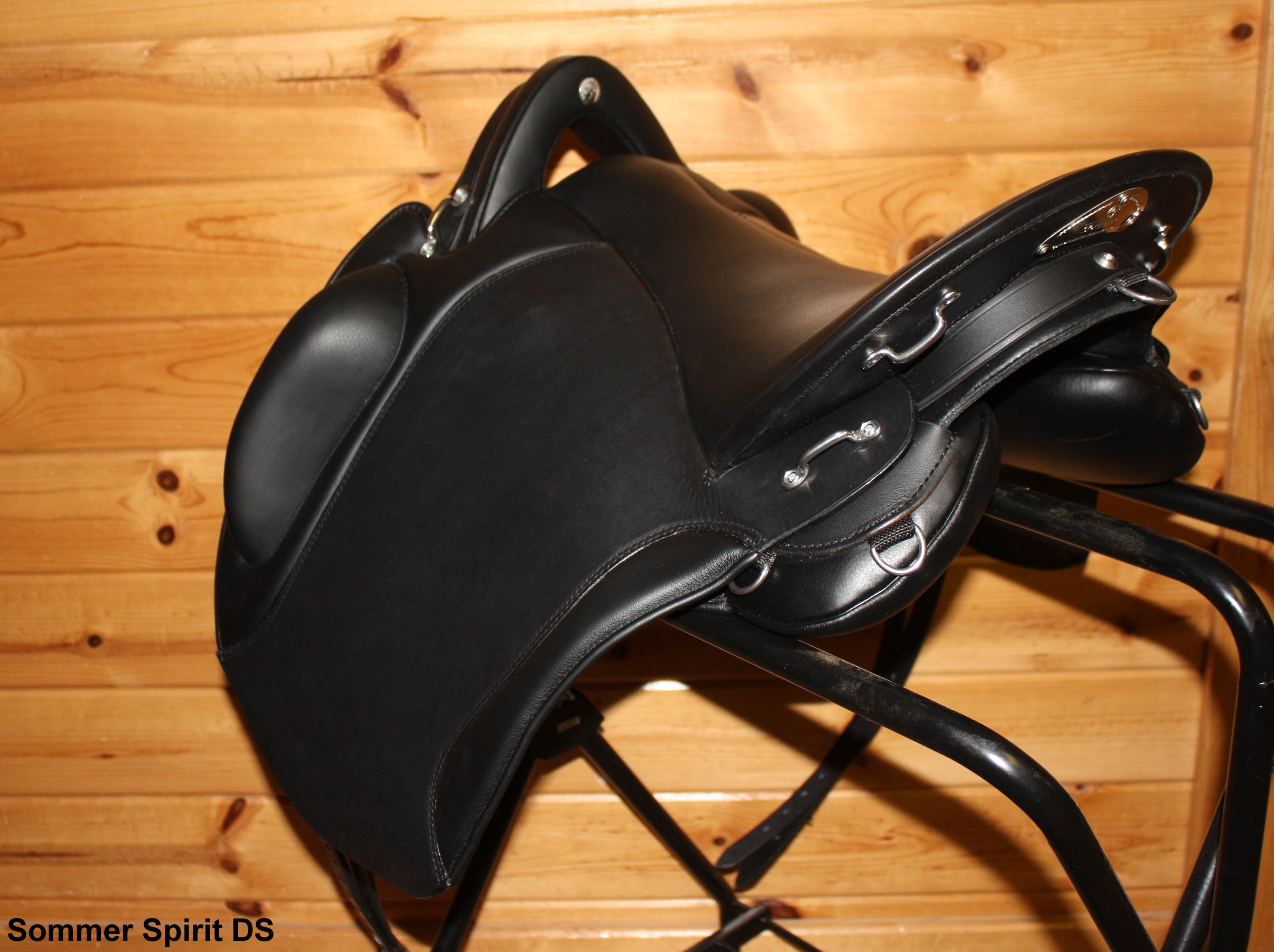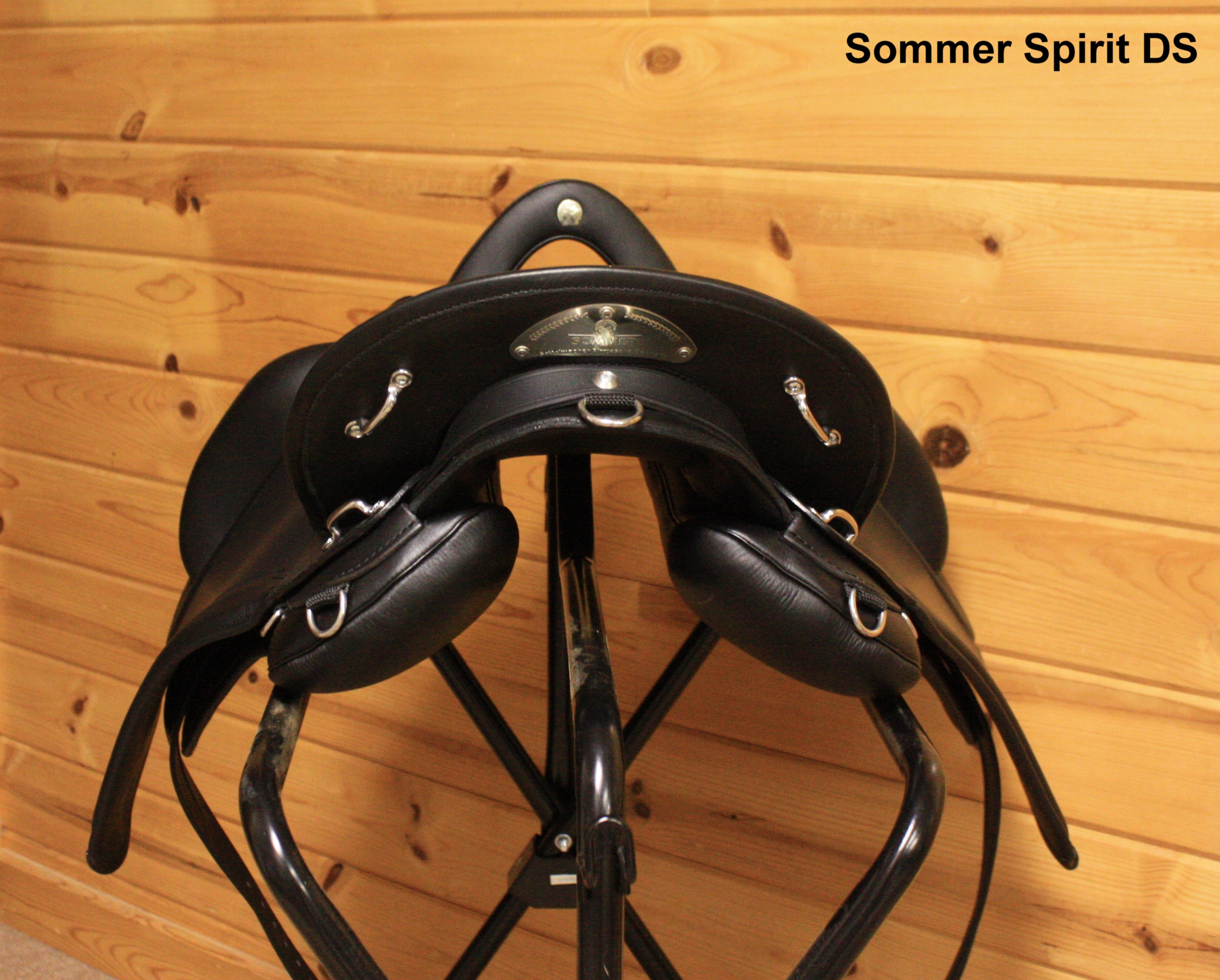 black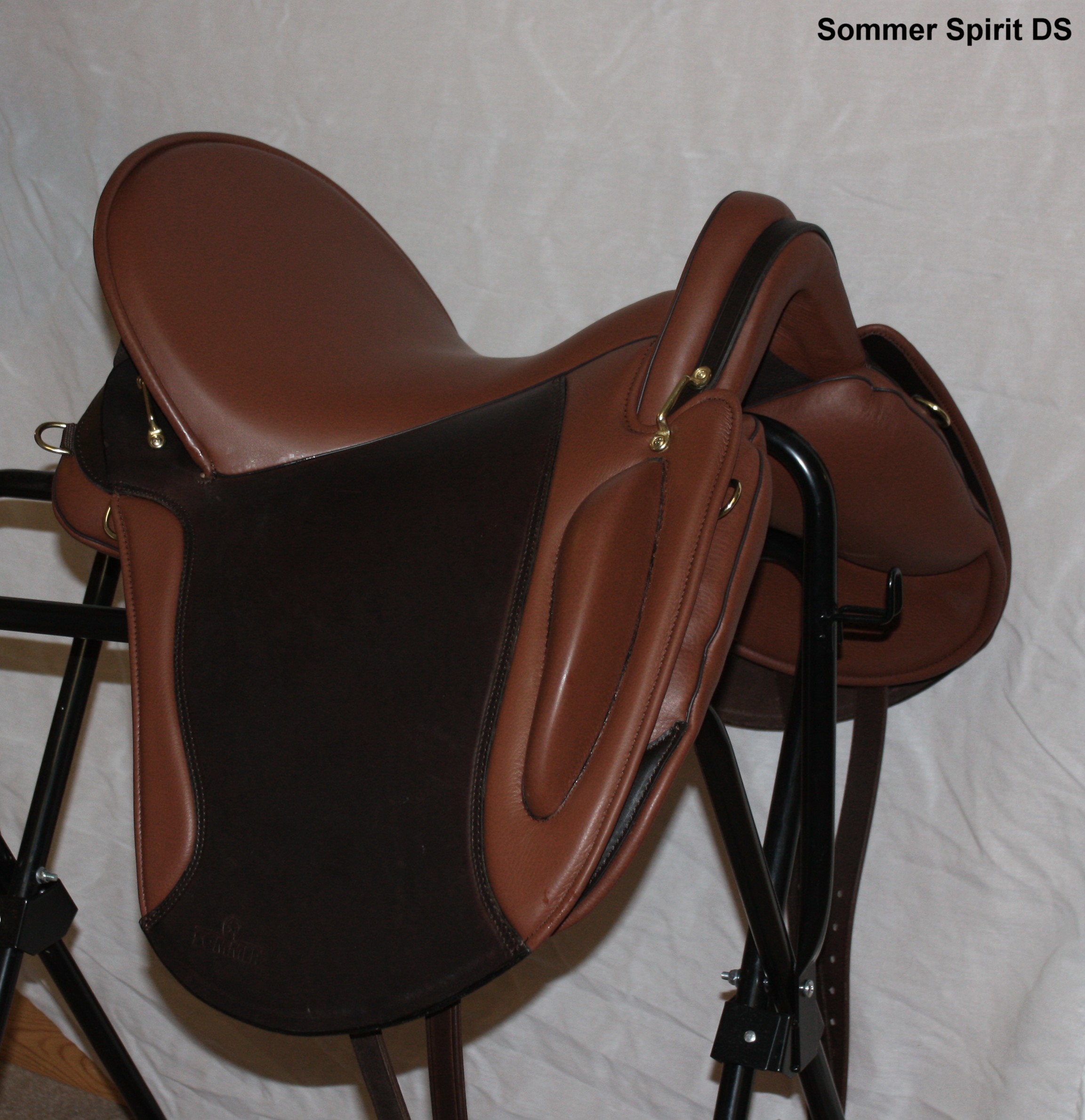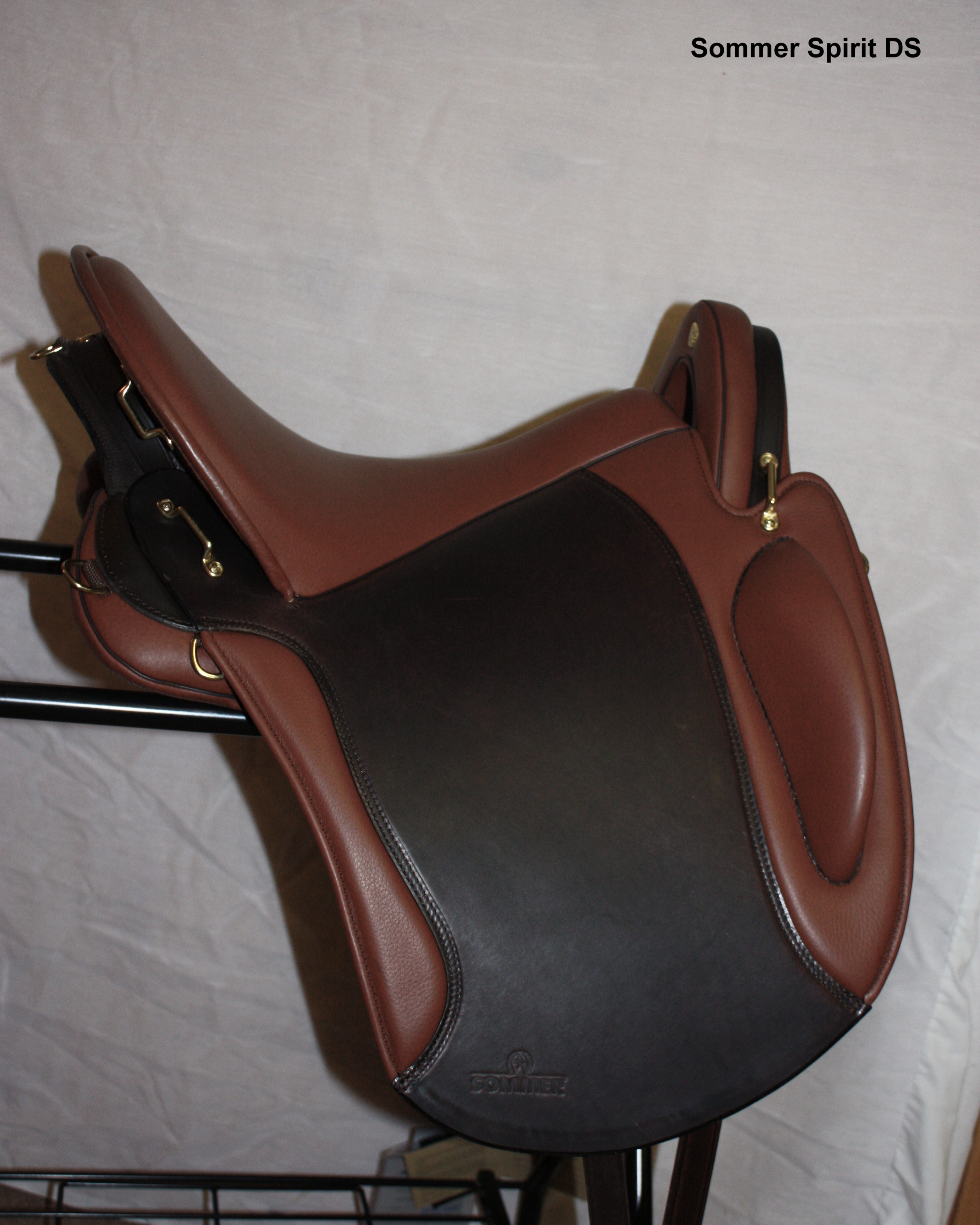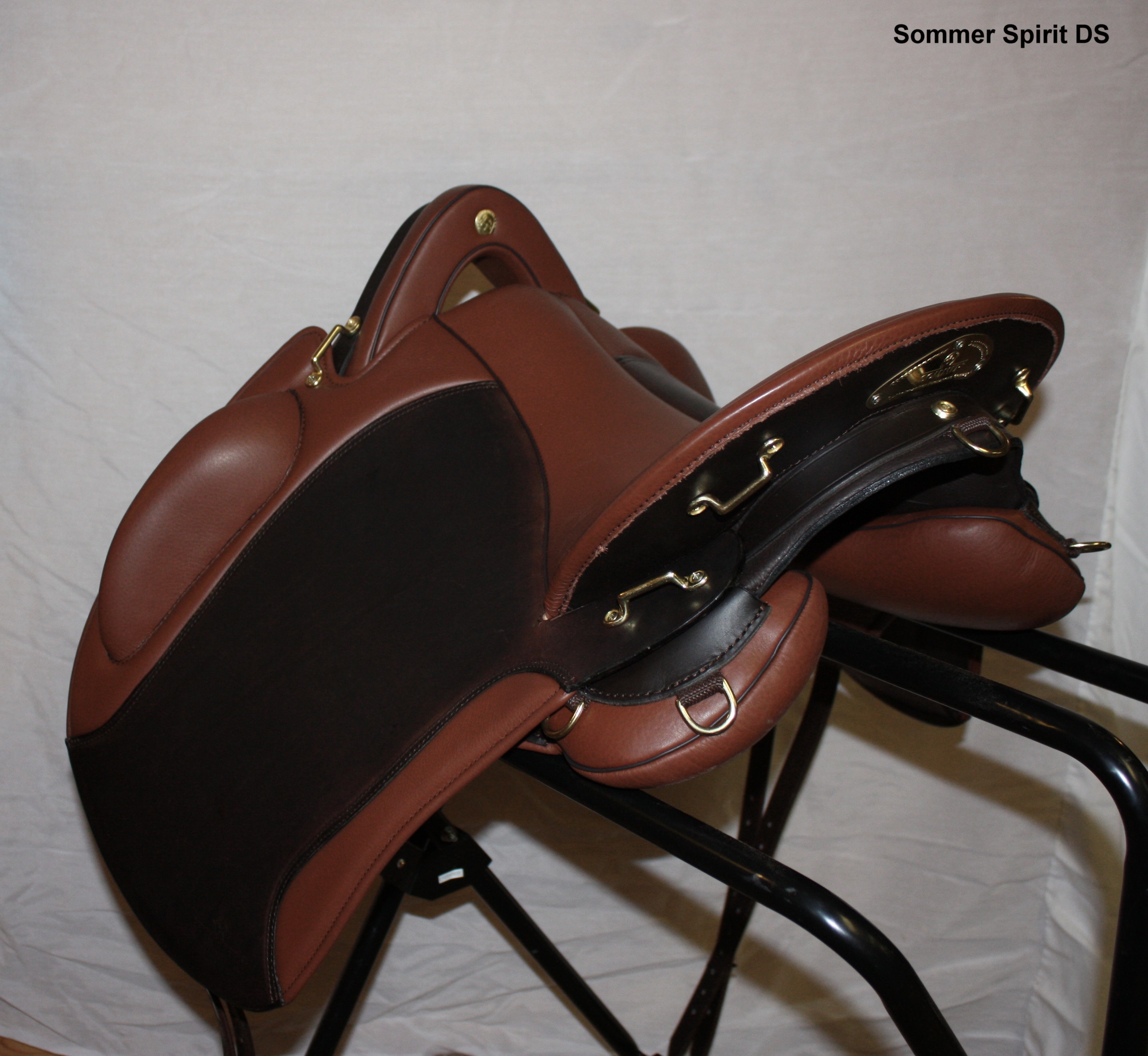 mocca/cognac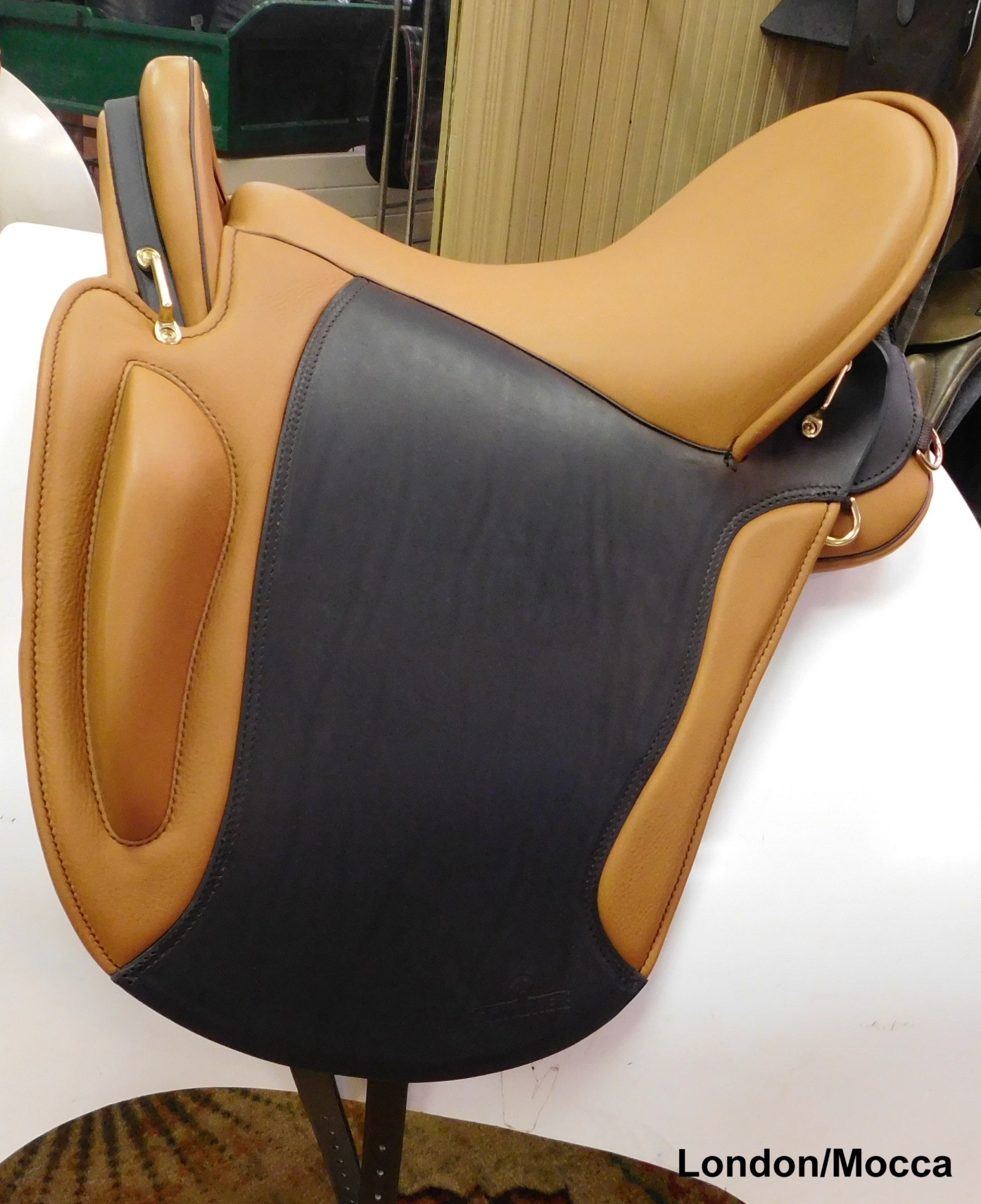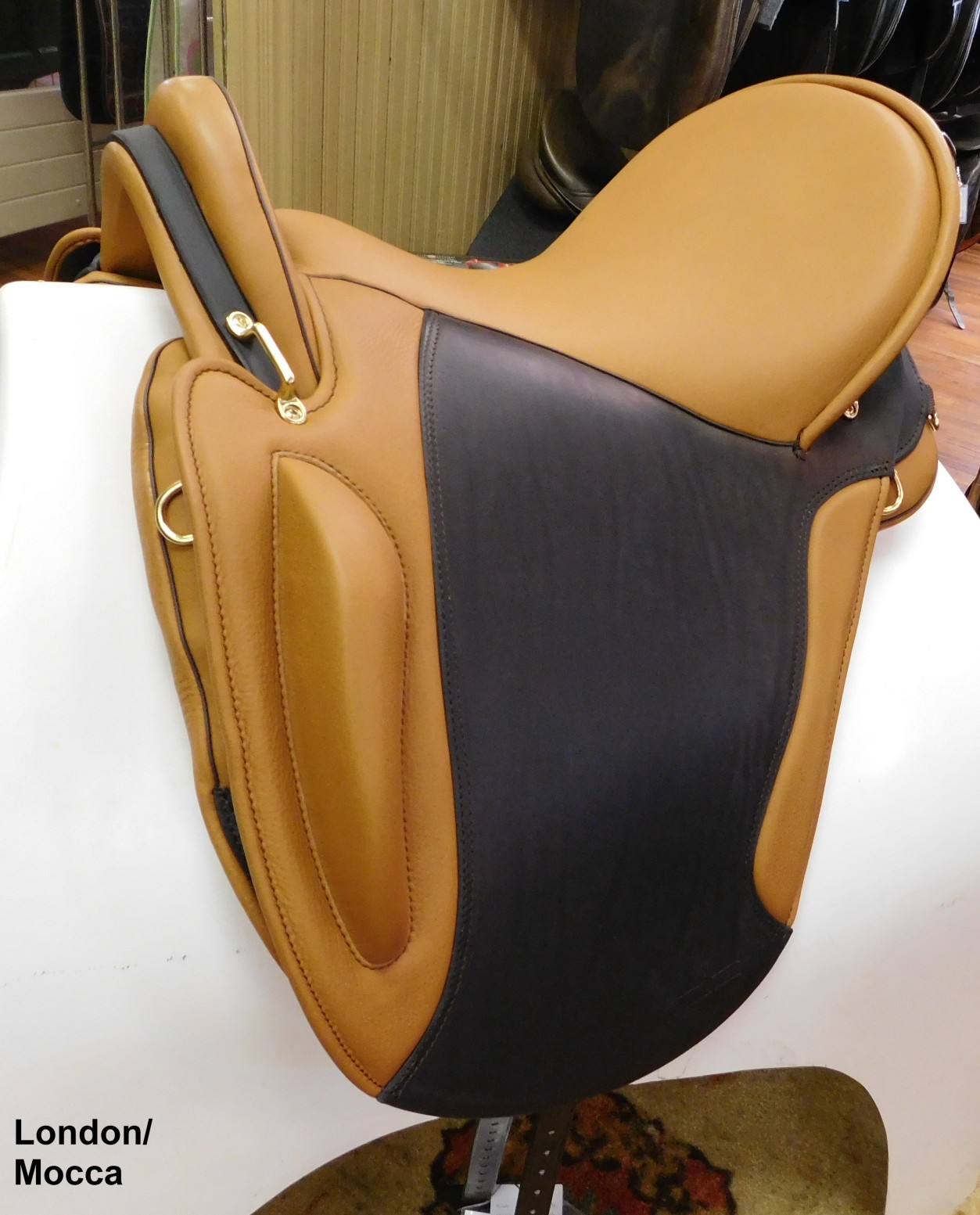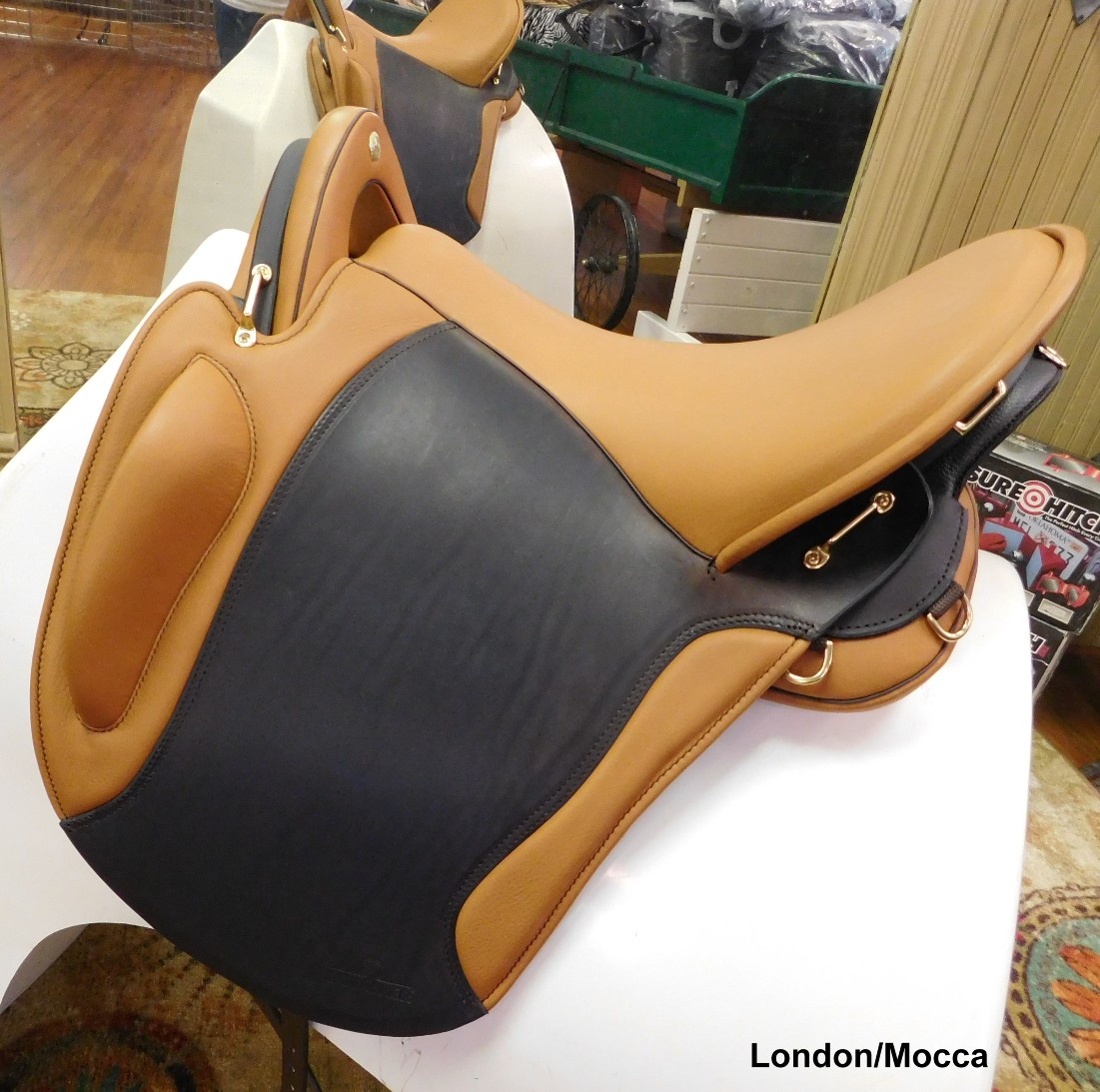 mocca/London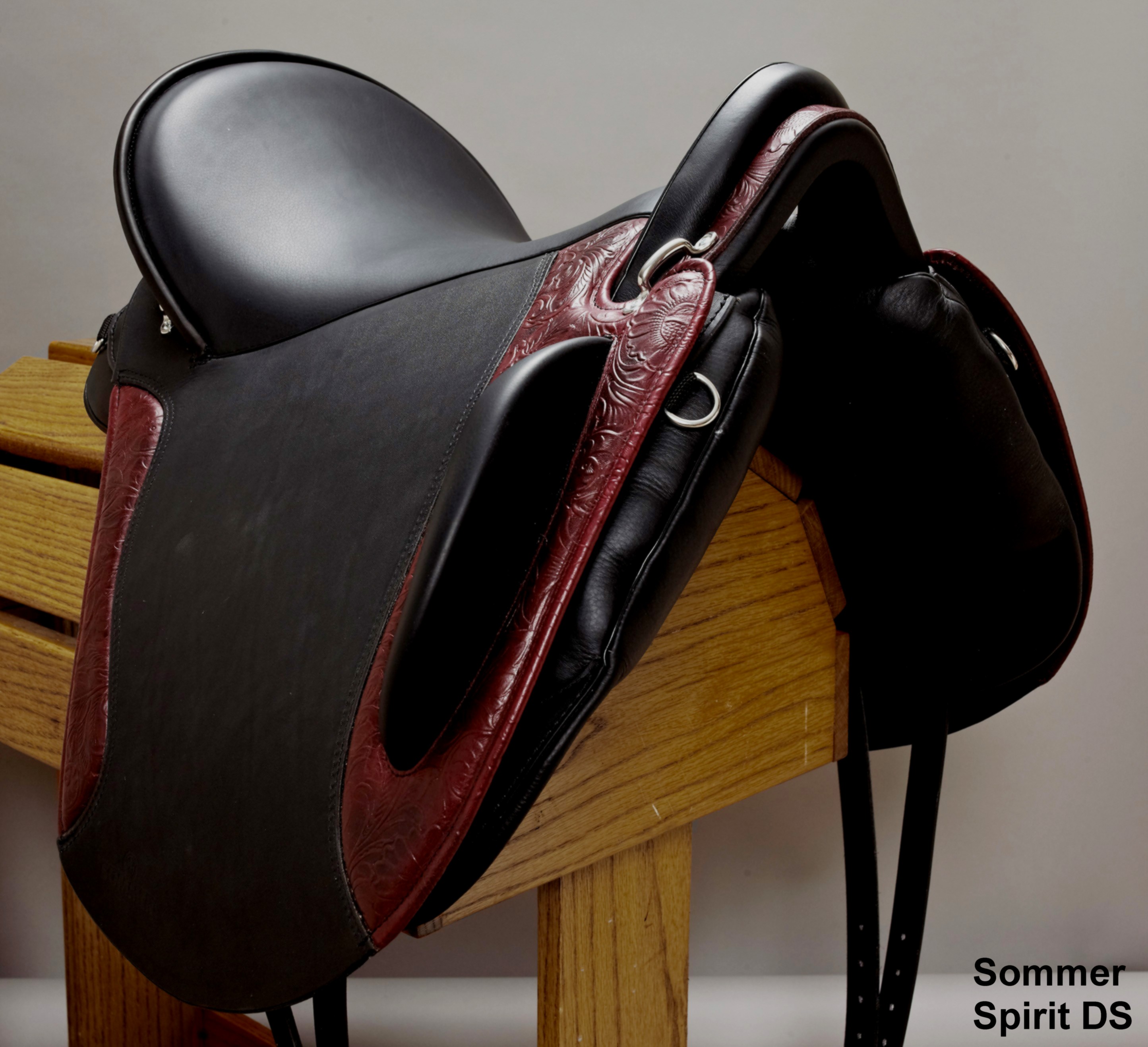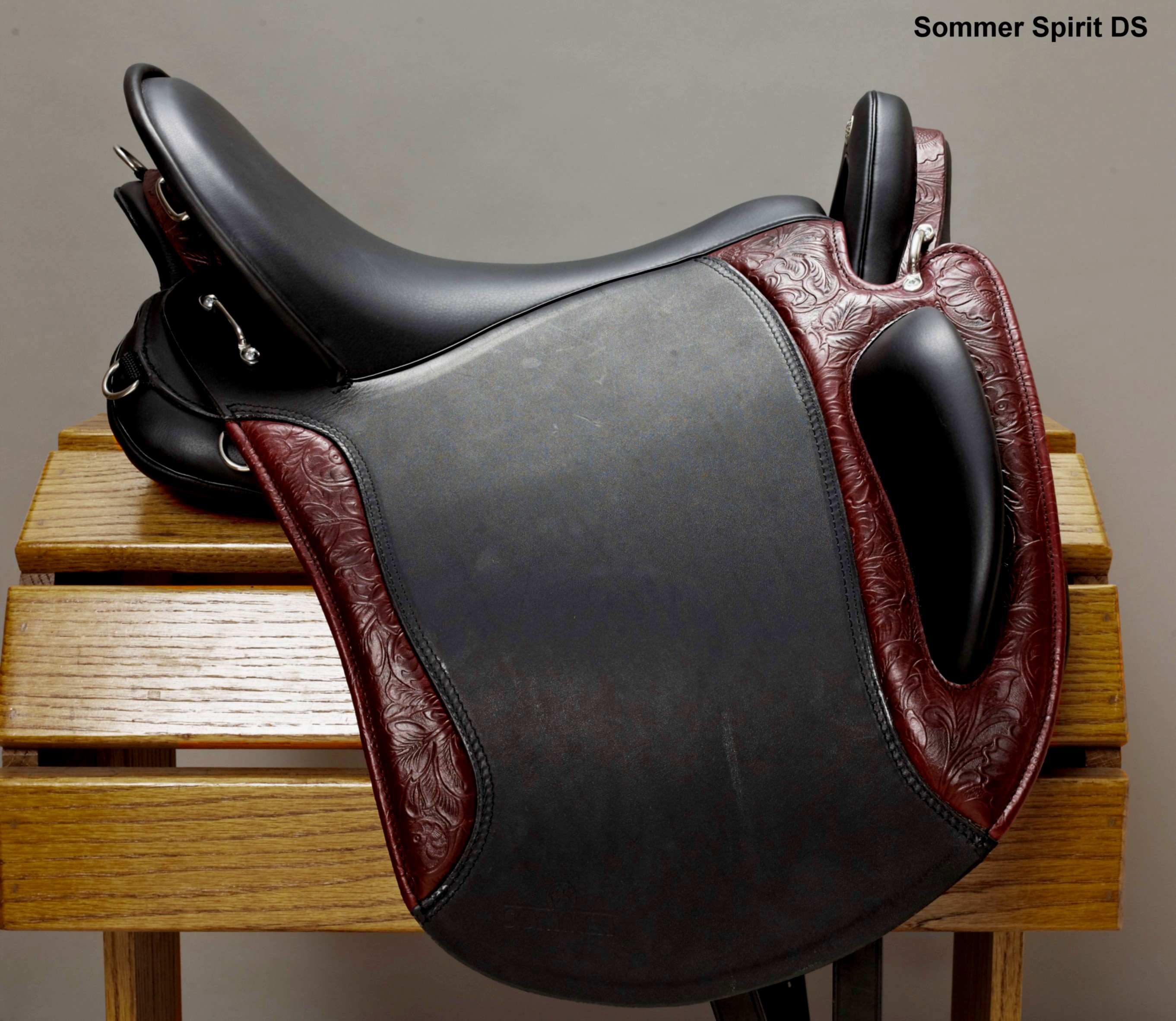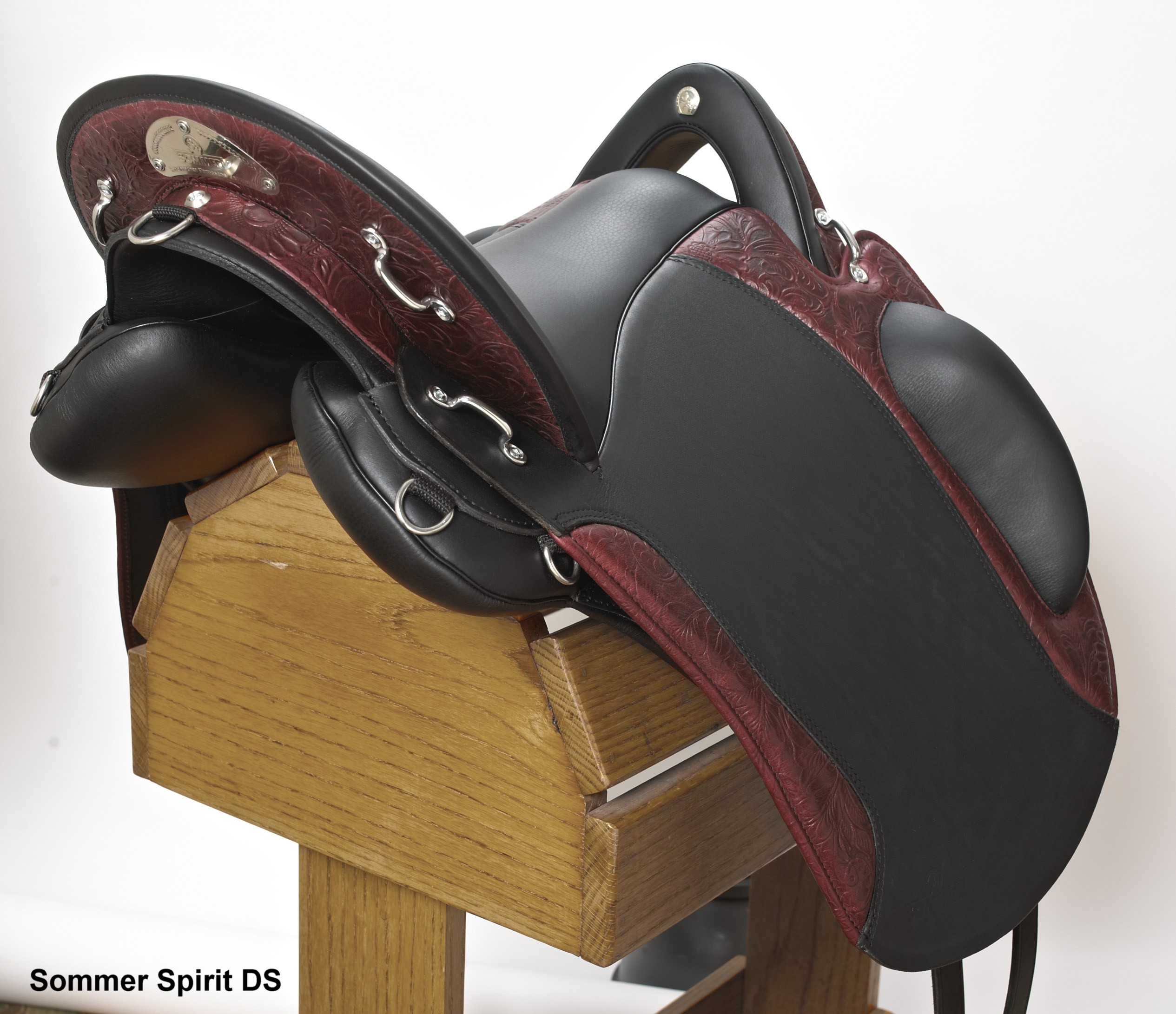 black/bordeaux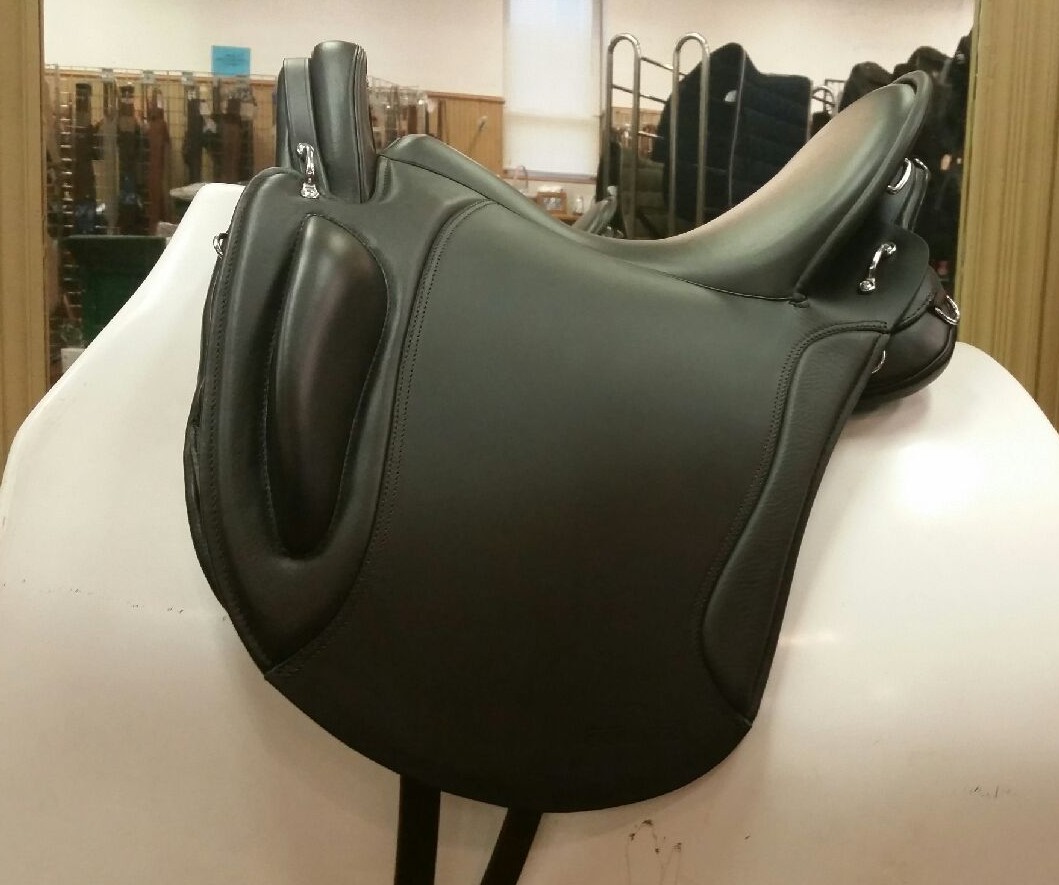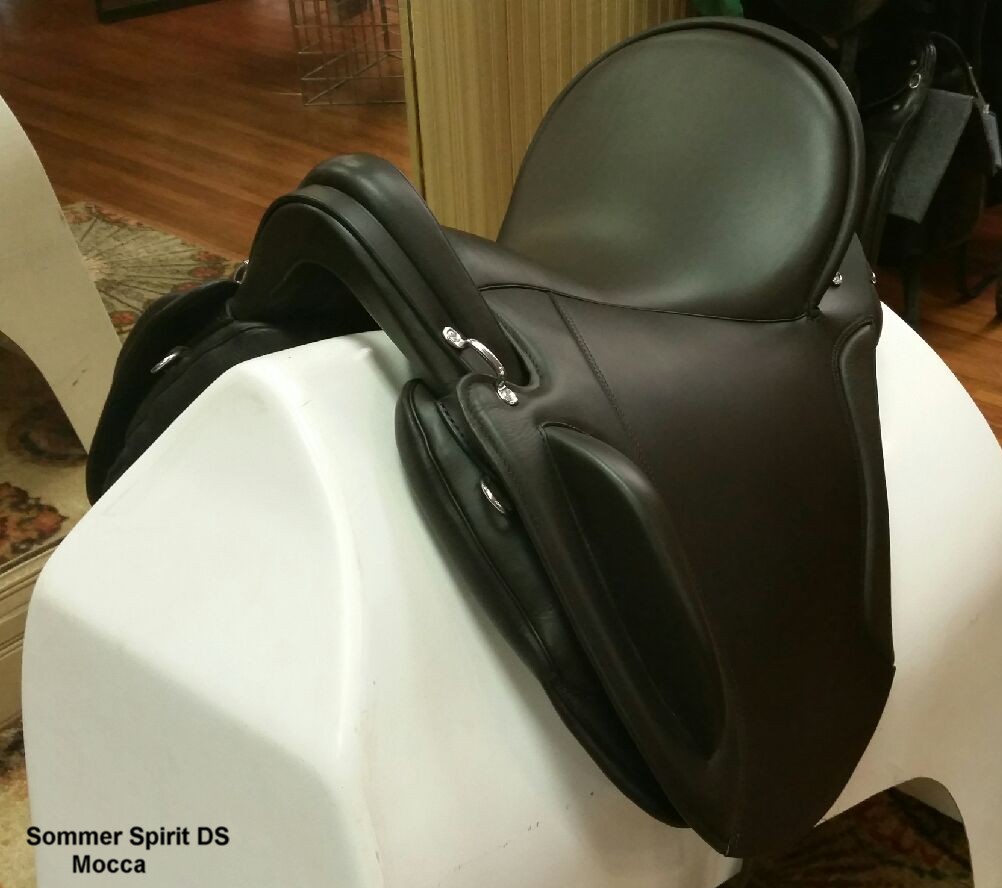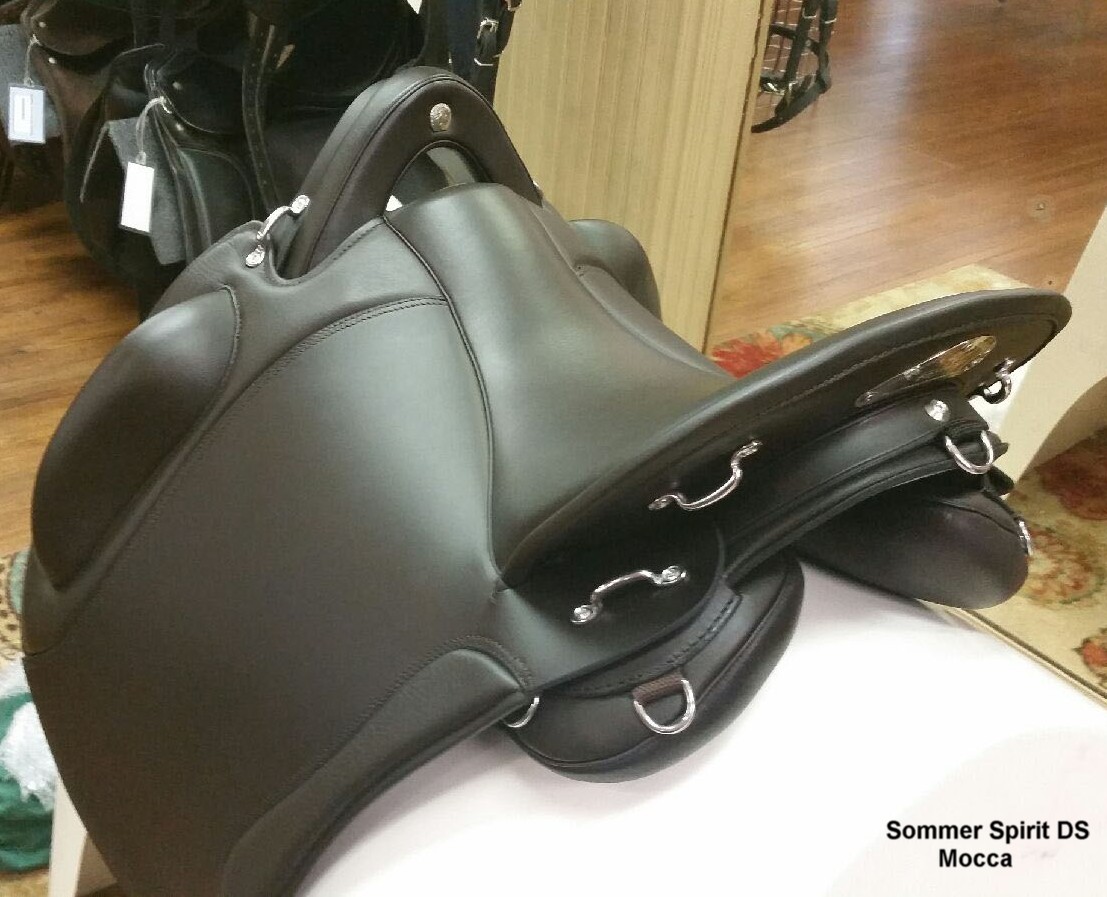 Mocca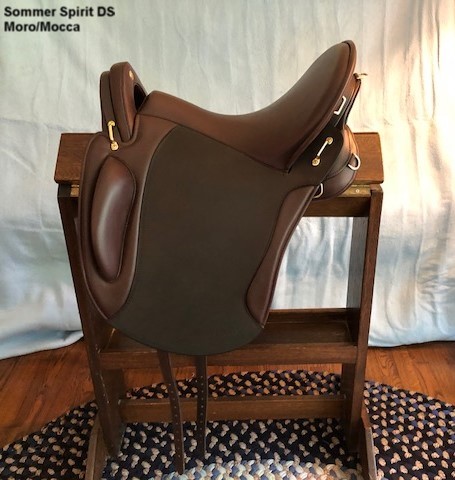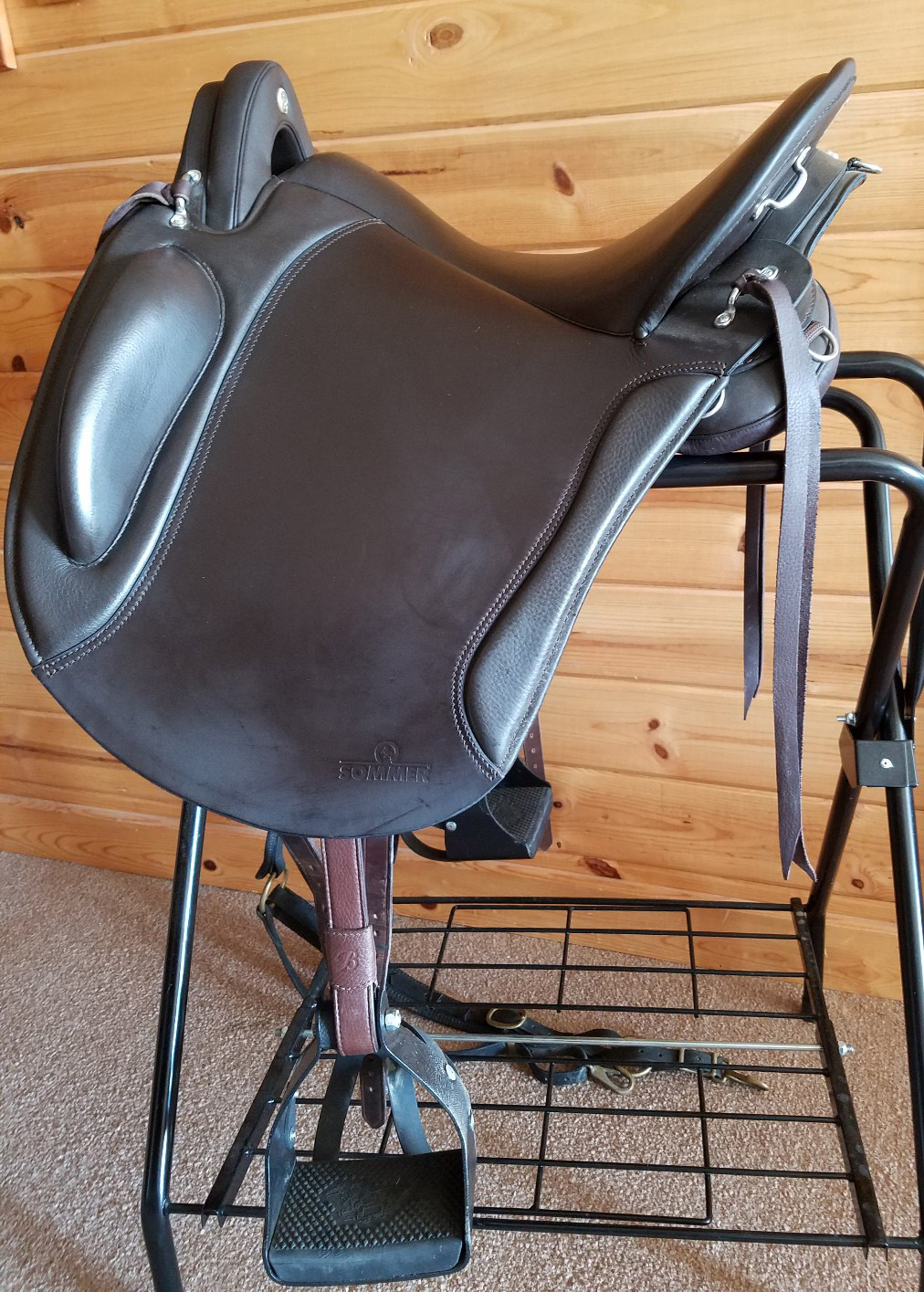 Mocca/Moro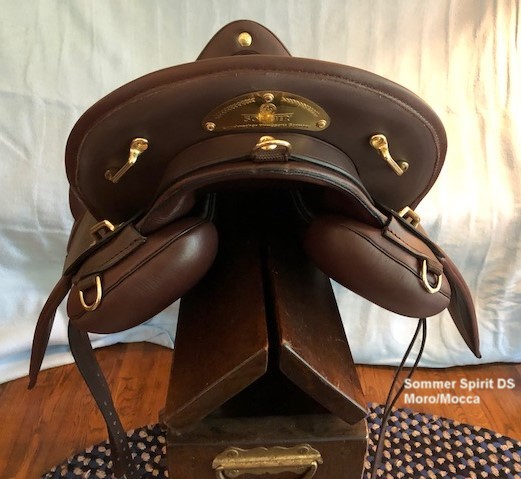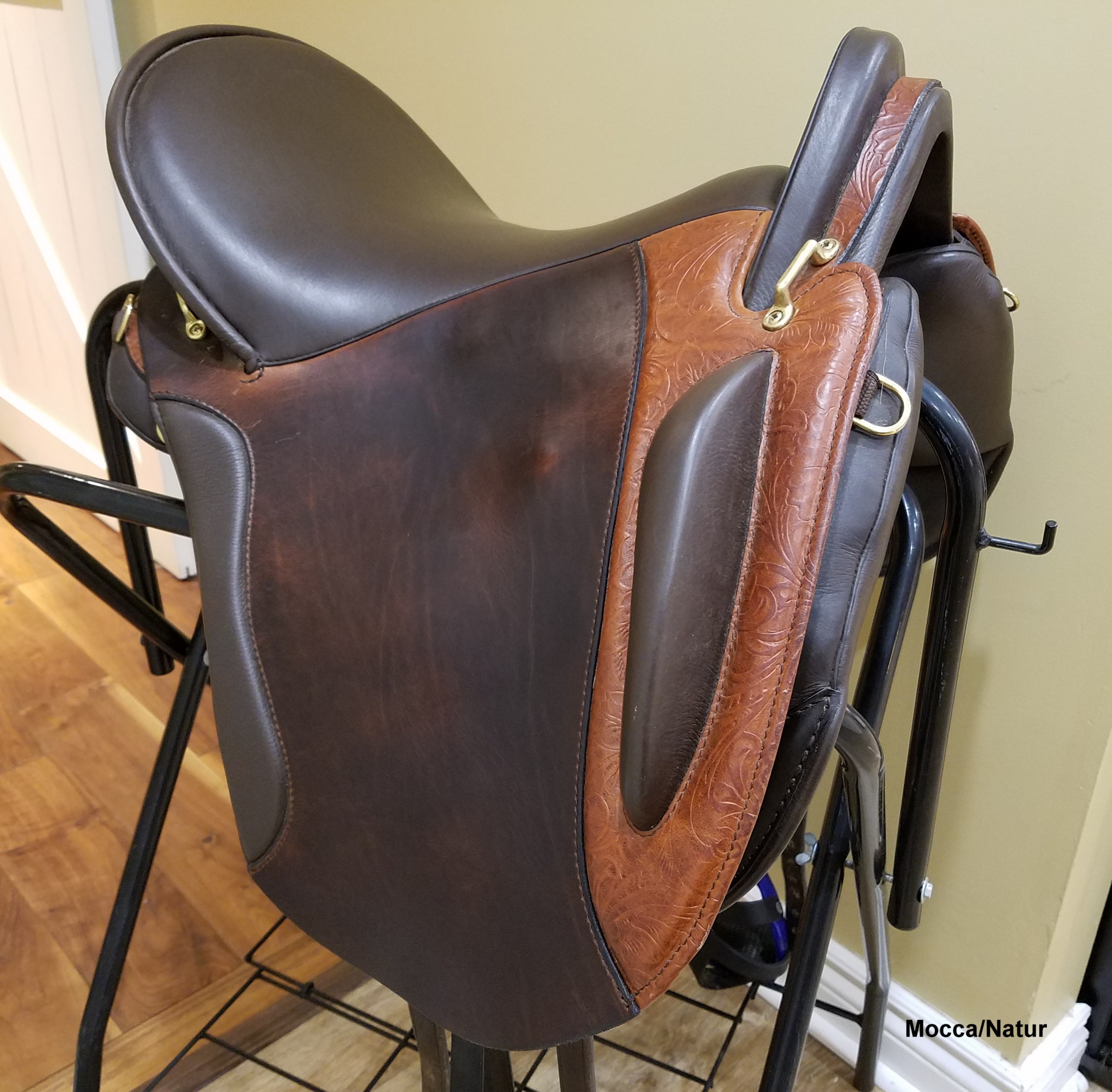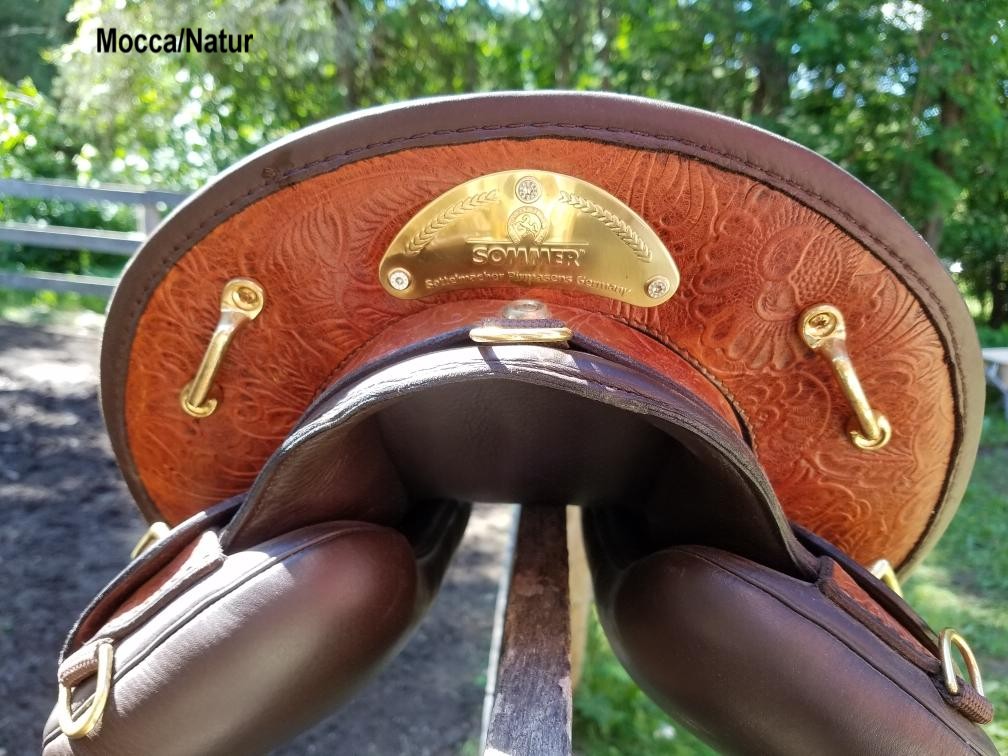 Mocca/Natur
-Flex panel flexes with your horse for complete freedom of movement
-Deep seat for the most comfortable saddle you've ever ridden!
-stirrup leathers are under the flap for your comfort
-a dressage saddle with center fire rigging!
-outstanding German leather that will last you your lifetime!
-Saddle can be readjusted to different horses
-saddle weight without fittings: 17 lbs.
$2995 includes:
-Custom saddle fitting by Sommer trained Saddle fitter at TheHorseOfCourse
-Shipping (Canada might be a bit extra)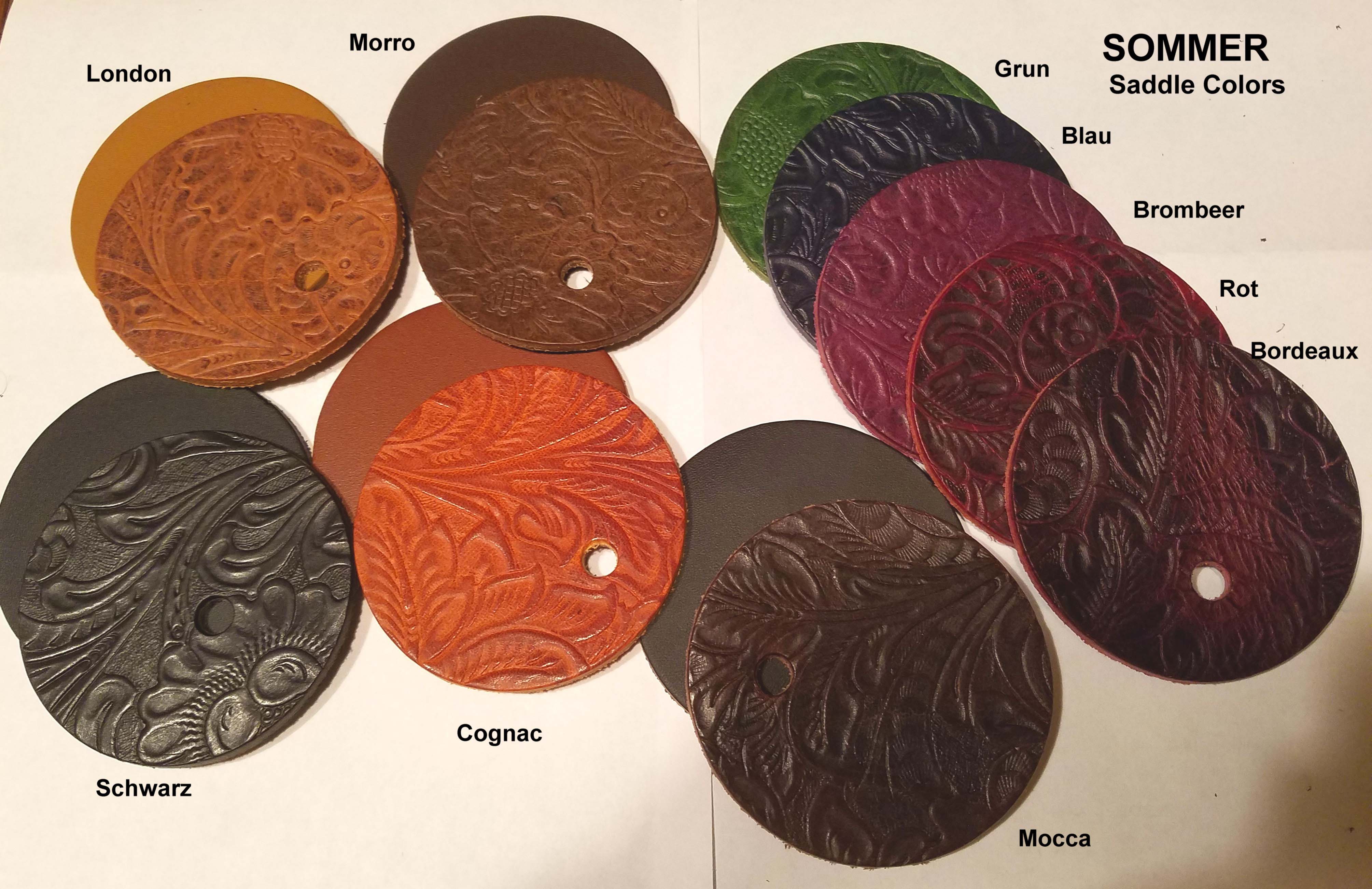 Hospital felt pad (black) made especially for this saddle is available for $95
Louise Burton, US Rep for the Sommer Spirit DS saddle, in partnership with www.thehorseofcourse.com
email: firedancefarms@firedancefarms.net
How to do the wither tracing: https://thehorseofcourse.com/cart.php?target=page&id=11